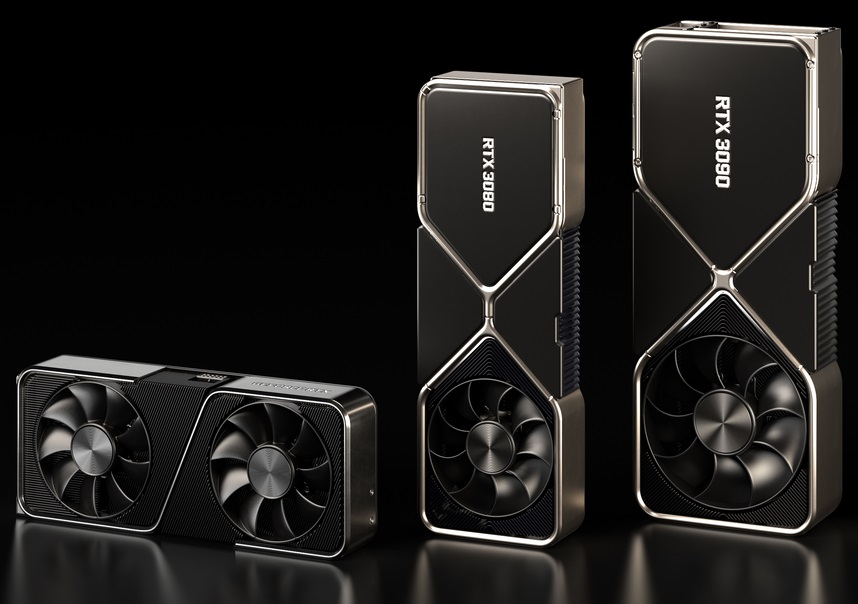 Web edition VideoCardz has obtained new information about Nvidia's plans in the gaming video card segment through its own sources. Foreign colleagues previously confirmed that the GeForce RTX 3080 Ti model will be released in January, which will be the "green" answer for the Radeon RX 6900 XT. Jensen Huang's team doesn't stop there, however. In the first month of 2021, three more Ampere video adapters will debut: GeForce RTX 3060, RTX 3050 Ti and RTX 3050.
The GeForce RTX 3060 will reportedly use an Nvidia GA106 GPU with 3,840 CUDA cores and 12GB GDDR6 video memory. The GeForce RTX 3050 Ti model is satisfied with a version of the GA106 crystal reduced to 3584 cores and is equipped with six gigabytes of GDDR6.
Finally, for the GeForce RTX 3050 video card, the "green" prepare a discrete graphics processor labeled GA107-300. The arsenal includes 2,304 CUDA cores and a 128-bit memory interface through which the GPU communicates with four gigabytes of GDDR6.
It is important to note that the specifications of the GeForce RTX 3060 and RTX 3050 (Ti) are subject to change. Nvidia regularly updates the specifications of upcoming devices in response to competitor actions.
At the same time, AMD decided not to delay the release of graphics solutions Navi 22. The official debut of the Radeon RX 6700 series based on the new GPU will also take place in January. In other words, it gets hot in the middle of winter.
Source link