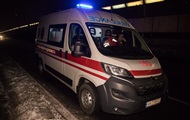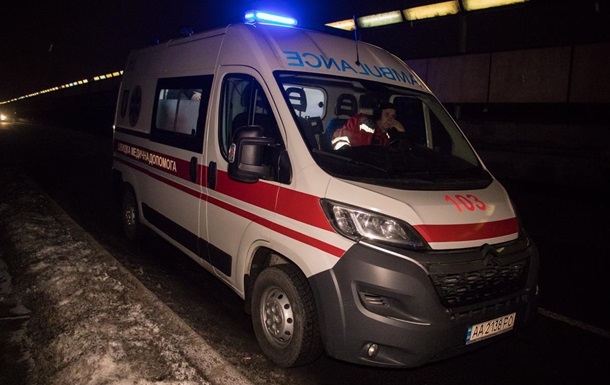 Photo: kiev.informator.ua
Arrived & # 39; ambulance & # 39; has provided medical care to a man
Problems in the family caused a suicide attempt. By the time the patrol arrived, the man had already jumped into the river.
A man jumped from the Kiev Metro bridge on Sunday evening, January 20, who, as a result of unrest in the family, planned to commit suicide, according to the informer.
The incident occurred at the exit of the bridge in the direction of the highway Naberezhnoye.
Eyewitnesses saw an unknown climb over the railing of the viaduct and called the police. The arrested law enforcers, however, did not find the man on the bridge. On the fence of the bridge was a men's jacket and traces of shoes were visible.
The patrol sent information to emergency services and called emergency services to the scene of the incident. The police also immediately began to investigate the area and tried to see a man in the river. When the crew descended to the dike, he saw a man come out of the water.
The patrols placed the victim in the car so that he warmed up and waited for the doctors. It is noted that the man was drunk. In the jacket, which remained on the gate of the bridge, the passport and the telephone left the victim. Before the jump he called a friend and told him to blame his mother. Then he hung up.
During the communication it appeared that the man was born in 1990. He explained his action through family problems. Rather it was an argument with a mother and a girl who caused the jump. After examination by the doctors it appeared that the man had not suffered any injuries. The relatives of the victim came to the spot and took him home.
Remember, a few days earlier in Cherkassy, ​​a woman jumped from a bridge and survived.
And in December in Kiev, a man from the Metro bridge fell into the river. With the help of diving and rescue equipment, a man came out of the water.
News out from Korrespondent.net in Telegram. Subscribe to our channel https://t.me/korrespondentnet
Source link