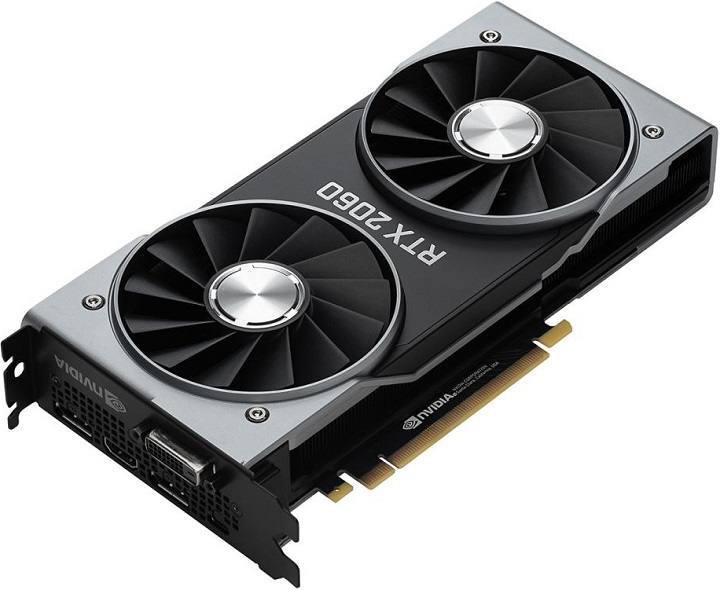 Next month, AMD will introduce the first Radeon accelerators with Navi architecture, aimed at the middle segment of the video card market for gaming. According to a number of sources, Nvidia is not going to leave this event without attention, because it has prepared new versions of Turing graphics adapters with high-speed GDDR6 chips.
It is important to note that Nvidia has "translated" 3D cards into faster video memory more than once. At the end of last year, for example, GeForce GTX 1060 acquired GDDR5X chips and in the spring of 2017 versions of GeForce GTX 1060 and GTX 1080 debuted with an increased effective memory frequency.
Currently, DRAM manufacturers are starting to control the release of GDDR6 chips at speeds of 16 Gbit / s. South Korean giant Samsung Electronics has already started mass production of such microcircuits with a volume of 8 Gbps (1 GB), and in the near future a similar product will be offered by the American company Micron.
We can therefore expect an update of the entire model range of GeForce RTX and GeForce GTX 16th series video cards. The first will buy chips with an effective frequency of 16 GHz, which in the case of the GeForce RTX 2080 Ti will increase the memory bandwidth from 616 to 704 GB / s, and in younger solutions of the second line GDDR5 chips will give way to GDDR6.
We emphasize that this is unofficial information and should be treated with some skepticism.
sources:
reddit
WCCFTech
RedGamingTech
Source link