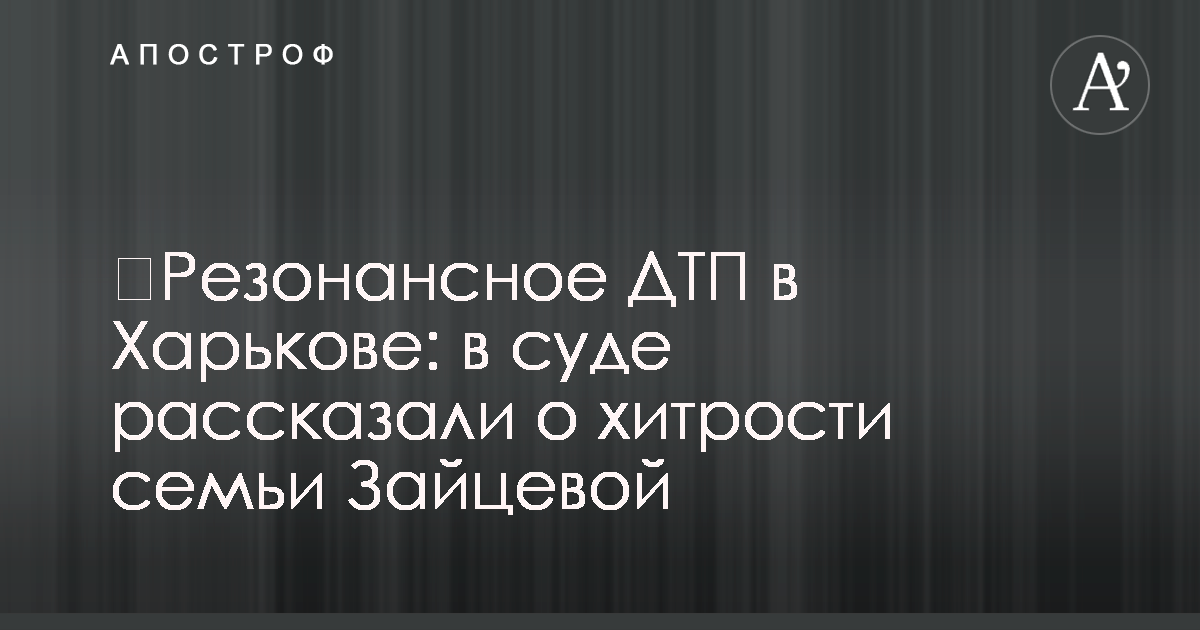 Lost in a terrible accident in the center of Kharkov daughter Igor Berchenko, said that the Zaitseva family had transferred money to them after the death of the girl. He called the corresponding act "little trick".
Report about NewsRoom.
According to the man, Zaitseva's claims that no one can find his family are false since they were in the hospital for emergency and emergency care. At the same time, the family only provided assistance to the accused when his daughter had already died.
"If a girl has such a serious condition, she was prescribed such medication, how did she get her rights?", Berchenko is also outraged.
The victim said at the same time that his wife, together with a lawyer, went to Tatjana Ivanova (the mother of Alena Zaitseva) and asked for the account number and then returned all the money to her. The representative of the victims Larisa Matveeva has expressed a similar view – in her view charitable help should not be regarded as a mitigating circumstance.
Protection Zaitseva, in turn, demanded to attach herself to the case of the health certificate of the girl. According to their data, physicians diagnosed vascular dystonia, heart valve prolapse, as well as post-traumatic encephalopathy. In addition, lawyer Yulia Kozyr insisted on including material checks in the procedure for help for 600 thousand hryvnia & # 39; s and screenshots about the sale of the Dronov car.
The court has partly granted the petitions of the representatives of the Lexus driver – in particular he has added the separate excerpts from the medical history, as well as the income of Yury Neudachin and the wife of Zhanna Vlasenko about the refusal of claims. At the same time, the judge Viktor Popras did not record the screenshot of Gennady Dronov's announcement about the sale of the car.
The next meeting will take place on 27 November at 2 pm, during which the court will have to question the last witness – photo equipment expert Yulia Nosatenko, who is now on sick leave.
As reported by "Apostrof", the lawyer of the protagonist in a high-profile road accident in Kharkov on the Sumy-street Elena ZaitsevaEugene Melnichenko discouraged his cynicism in the network.
Source link