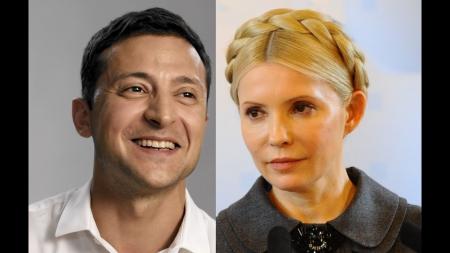 According to the results of the simulation of the 2nd round of the presidential election, Yulia Tymoshenko wins against all possible competitors.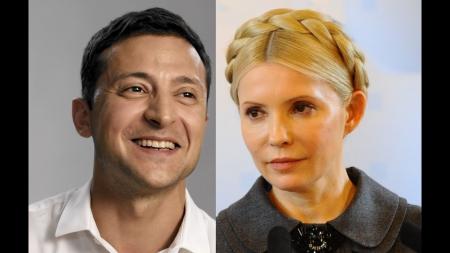 This was explained by sociologists on the basis of a joint large study of the KIIS, the Razumkov Center and the Rating group, in which 10,000 respondents were questioned.
In particular, the current president of Petro Poroshenko Yulia Tymoshenko in the 2 election results wins with a score of 29% to 14%. At the same time Petro Poroshenko loses all possible candidates in the case of reaching the 2nd round.
According to a sociological survey, Julia Tymoshenko takes the first place in the first round of elections with a margin of two times. It is ready to support 21% of Ukrainians who have decided and go to the polls.
In the second place is Vladimir Zelensky with a score of 11%. The following are Petro Poroshenko and Anatoly Gritsenko with the same result in 10% of the votes. Yulia Tymoshenko is leading in all macro-regions of Ukraine except the Donbass. Every fifth voter believes that Yulia Tymoshenko will be the next president.
In the victory of Petro Poroshenko 14% of those who go to the ballot box believe. A joint investigation of the KIIS, the Razumkov Center and the Rating Rating Sociological Group was carried out from 19 October to 2 November 2018. 10,000 respondents were interviewed in all regions of Ukraine (with the exception of the population of the autonomous republic of Crimea). and the occupied territories of the region & # 39; s Donetsk and Lugansk). The margin of error is no more than 1%.
Material quality:

Yulia Tymoshenko in the second election round can bypass each of the candidates – sociologists

5.00
5
2


Politics / Ukraine

13/11/2018
224
(function(d, s, id){ var js, fjs = d.getElementsByTagName(s)[0]; if (d.getElementById(id)) {return;} js = d.createElement(s); js.id = id; js.src = "http://connect.facebook.net/en_US/sdk.js"; fjs.parentNode.insertBefore(js, fjs); }(document, 'script', 'facebook-jssdk'));
Source link