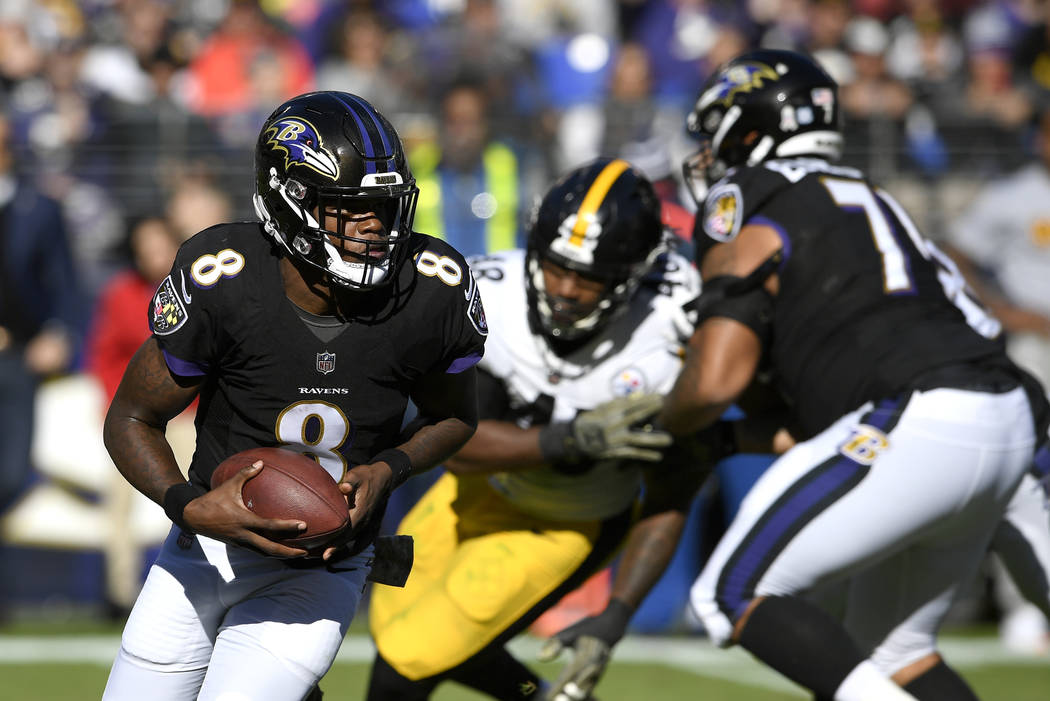 ALAMEDA, Calif. – The Raiders had planned that strategist Lamar Jackson would start Sunday for the Baltimore. Their expectations came true when the Ravens announced Friday that Rookie is starting his second career.
The Ravens, however, have not excluded the playing of Joe Flacco, which has been around for a long time. Flacco missed the game last week due to a hip injury – his first missed race since week 12 of 2015.
Flacco's reputation for a sustainable quarterback kept Raiders head coach Jon Gruden sharp; so much so that the Raiders prepared for Jackson and Flacco during the week.
"Oh, it's always a question with Flacco because he's an iron man," Gruden said on Friday. "He has not missed many starts in his career, so we had to prepare for both quarterbacks."
The different playing styles of Flacco and Jackson led to some innovation during the preparation this week. Flacco is more of a pocket-passer, while Jackson is known for his ability to clamber.
Jackson broke the single-game rushing record of the Ravens for a quarterback in his first career start last week, which runs for 117 meters against the Cincinnati Bengals. The Raiders prepared for him by practicing squadron-wide receiver Rico Gafford simulating Jackson.
"Difficult to do with that kind of speed and passing power," Gruden said. "But we did our job, we'll see how it worked."
Nelson may come back
Raiders wide receiver Jordy Nelson's comeback may be earlier than later. Nelson has suffered a knee injury against the Los Angeles Chargers since week 10.
Nelson missed the game against the Arizona Cardinals last week, but Gruden said Nelson could play on Sunday.
"I think he has a good chance to play," Gruden said. "I do not know how much, but we'll see how it goes, Keon Hatcher will be ready to play."
Nelson was limited on Friday in the last training of the team and stands as & # 39; dubious & # 39; on the agenda for Sunday's game in Baltimore.
striking
– Defensive tackle Justin Ellis (foot) is on his way to return quickly, Gruden anticipates. Ellis was placed on a damaged reserve in week 1 after a foot injury. "I do not think he will play this week," Gruden said. "We will shoot for next week, we will try to do some more exercises, he will get better."
– Leon Hall (back) is considered dubious before Sunday's game. Hall did not participate in the practice this week.
Chris Booker can be reached at [email protected].
Source link