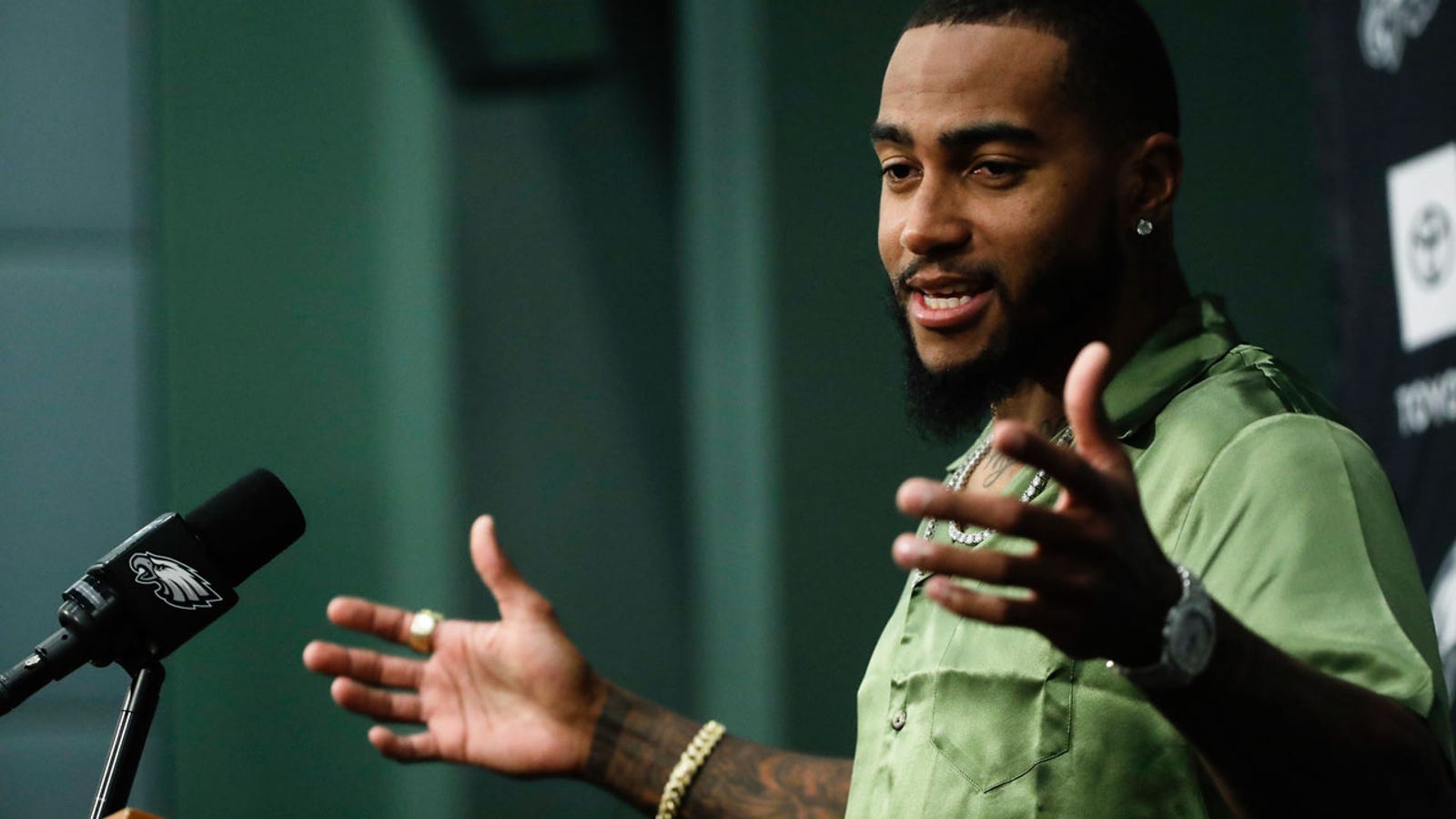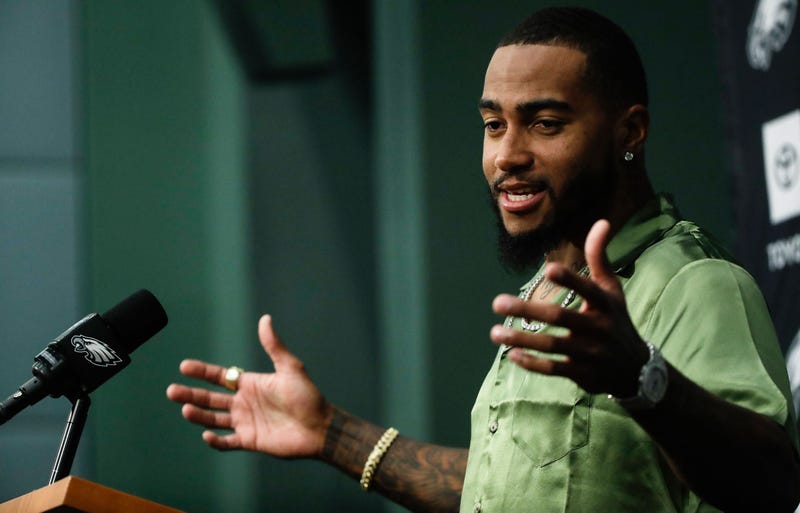 This week, DeSean Jackson was traded from the Buccaneers back to the Eagles, where he spent his first six seasons in the NFL. In memory of his new three-year extension, $ 30 million, he wore a very, very new shirt.
That is the newest that can be a new shirt. Has anyone around him suggested that he would steam it? I appreciate the appearance of this green silk short sleeve front – it was a nice warm March day when he drew – but he looks like a blocky character from the original Tekken.
In which South American men's clothing store in South Philly did Jackson live to find that beauty?
Source link