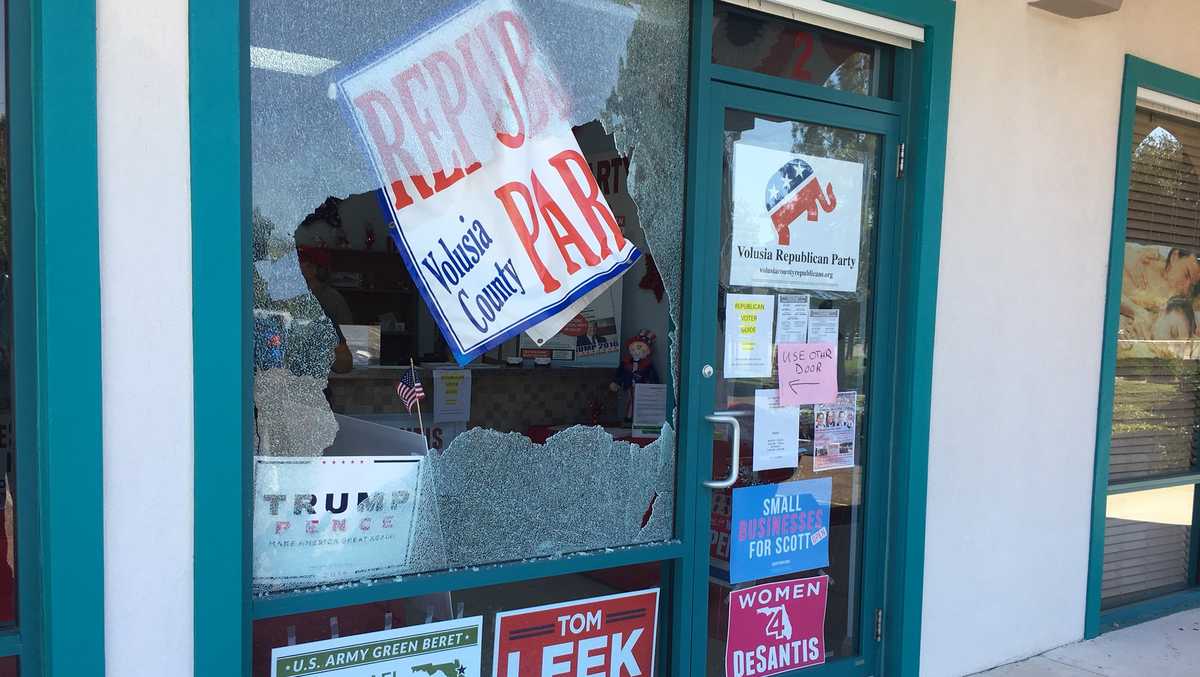 SOUTH DAYTONA, Fla. –
The windows of a Republican party office in Volusia County were shot at the weekend.
Capt. Mark Cheatham of the South Daytona Police Department says four shots have been fired at the office of the Republican executive committee of Volusia County.
Tony Ledbetter, the GOP chairman from the county, said that the shooting took place from the moment the employees left the office on Sunday afternoon and returned on Monday morning.
No one was inside when the shooting took place.
Cheatham says the shooting is being investigated as vandalism until detectives establish a motive.
According to Ledbetter it seems to be a drive-by-shooter. A window was shot out and another had a bullet hole in it.
The office is located in a strip shopping center in South Daytona
Warn me
Source link