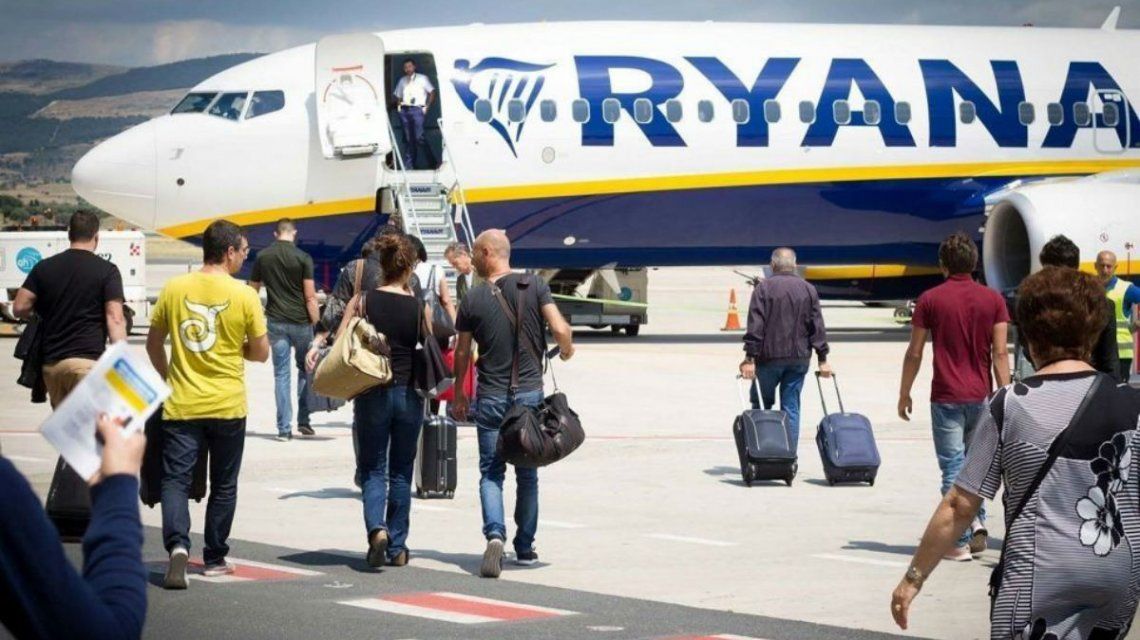 Until now, air passengers could take one for free, as well as a small additional bag.
But the low-cost company stated in a statement that its customers now have to pay for a shipment "Priority"invoiced to 6 euros per journey and per person, in order to be able to carry a suitcase in the cabin of the aircraft.
Passengers who do not pay for this boarding pass can check in their suitcase, but they will also be paid approximately 8 euros ($ 286) per baggage at the time of booking.
From now on, passengers can not take a small package for free, such as a handbag or a backpack that can be placed under the seat.
The Irish company explained that in this way it tries to reduce delays in shipments.
A few months the company took some of the suitcases to the gate and transported them to the warehouse for free, arguing that there was not enough room in the cabin.
But this policy "That led to the free labeling of up to 120 suitcases at the entrance gates, which led to delays of about 25 minutes", explained the company.
Source link