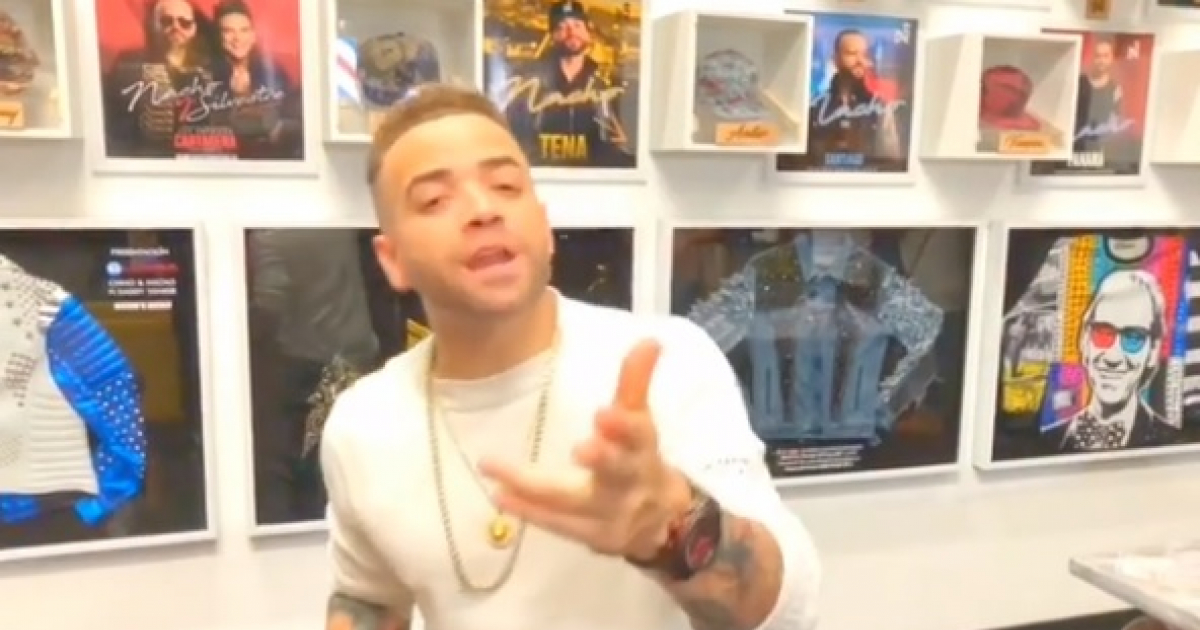 The Venezuelan urban music singer Nacho Miguelito Mendoza, known as Nacho, sent a message to the Venezuelan government with a rhyme full of political messages.
On Sunday, the artist shares a video in his Instagram profile in which he refers to the influence of Fidel Castro in the current way of working of the leaders of the country. "I'm going to tell them by rhyming to see if they understand me," he wrote.
"Vladimir Padrino (current Minister of Defense) and weapons force the order and who wants to lose if you already feel that The murder of Oscar Pérez it is the thing from yesterday. Everyone in prison wants to get it, the same strategy that Fidel used, & # 39; sang the reggaeton singer.
"He asked me what I needed to do to give back to my people everything that Maduro and his combo had made him lose," he added.
The interpreter, who lived last April he obtained refugee status from the United States, described the government of Venezuela as a "disease" full of "oil and drug traffickers, cold-blooded criminals and exciting temperament".
"I can not stand to see them mistreating my people, how they drive brutal people, resentment, arrogant and new empires," he added in his rhythm.
"There are deaths from hunger, but the leaders are obese of so much to eat"
Nacho also spoke about the food shortage suffered by the inhabitants of the country. "The dome looks like there are deaths from hunger, but they are obese of eating so much," he said.
More than 1.6 million Venezuelans have left the country since 2015 to overcome the political and economic crisis in the country.
More than one million Venezuelan immigrants have entered Colombia during the last 15 months, according to official estimates. Ecuador, Peru, Chile and Brazil are the countries that have received hundreds of people who are looking for food, health, education and work.
On August 24, the UN migration office reported to Reuters that the exodus of migrants from Venezuela is approaching the crisis of refugees in the Mediterranean.
Source link