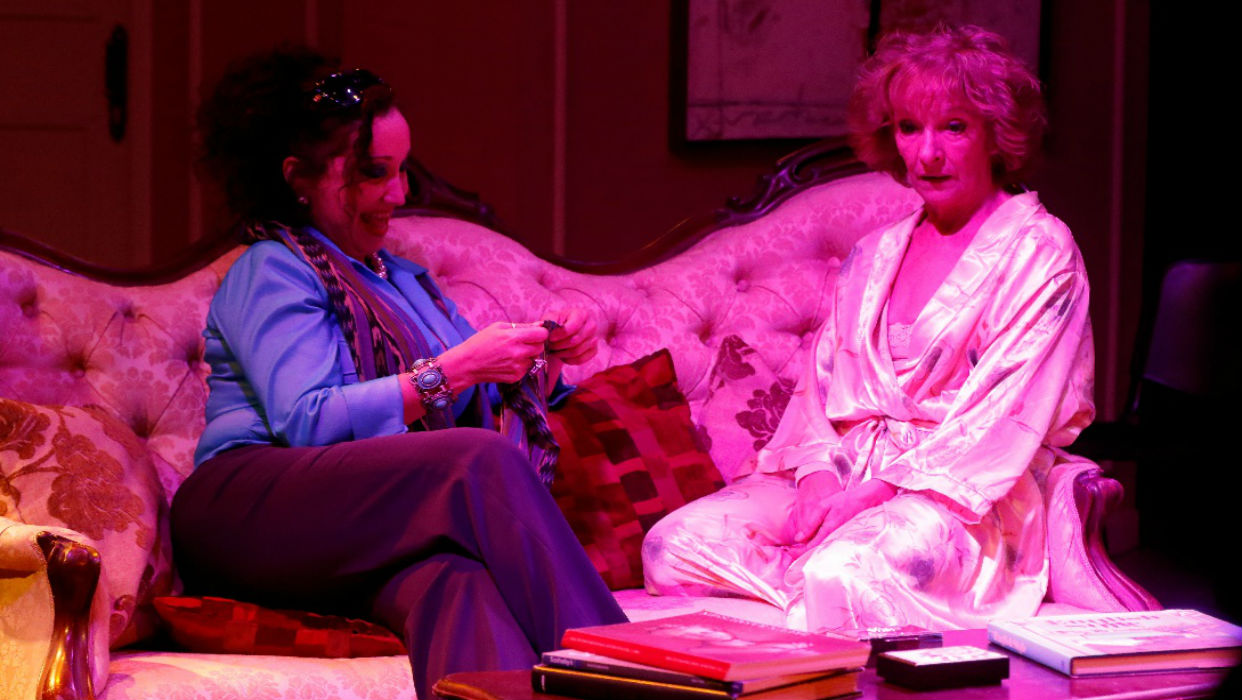 Incomprehensible books, a dead therapist, a mother with stomach problems and a famous husband Marjorie enter into a crisis in middle age that is calm with the arrival of a childhood friend, who starts The story of the woman of the allergist.
The piece written by Charles Busch is directed by Diana Volpe and opens this Friday, August 24, in the plural space of Cultural Trasnocho as part of the III Festival of Contemporary American Theater, which began on June 23rd.
Marjorie's life is summarized in reading many books, including writers like Franz Kafka or Leo Tolstoy, but Hermann Hesse and his Siddhartha They made her wait a bit longer in life. Although she lives in a luxurious apartment in New York and is married to a renowned allergist in the city, her routine has digested her, preventing her from traveling the world.
The arrival of Lee, a friend from her childhood, and her stories about encounters with remarkable personalities of the world, her travels, her taste for helping the needy and even the experience of moments like the fall of the Berlin Wall, changes all panorama in the marriage of Marjorie and her husband Elias. As a result, "the wife of the allergist" will live a little longer and reinvent herself.
The amazing life of this other woman will doubt Marjorie's mother and husband about their true existence, but both will eventually fall into their charms and the game will end in an unexpected but real way.
Propositions that are a bit indecent for a conventional family will also transform the protagonist who, in the midst of the crisis in which she feels trapped, will doubt her morality until she descends into an impasse.
This piece directed by Volpe represents the only comedy in the festival, which allows us to reflect on the change of landscape that a person must make at a certain moment in his life, wondering if he is really alive and completely happy is.
"The story of the woman of the allergist exploring … the way we constantly reinvent ourselves, "says the director of the piece.
Haydée Faverola, Verónica Arellano, Jorge Palacios, Manuelita Zelwer and Antón Figuera, are responsible for giving life to the characters of The story of the woman of the allergistwhich will remain until 23 September. Friday at 7.30 pm, on Saturday and Sunday at 7 pm Tickets are on sale in Ticketmundo.
Source link