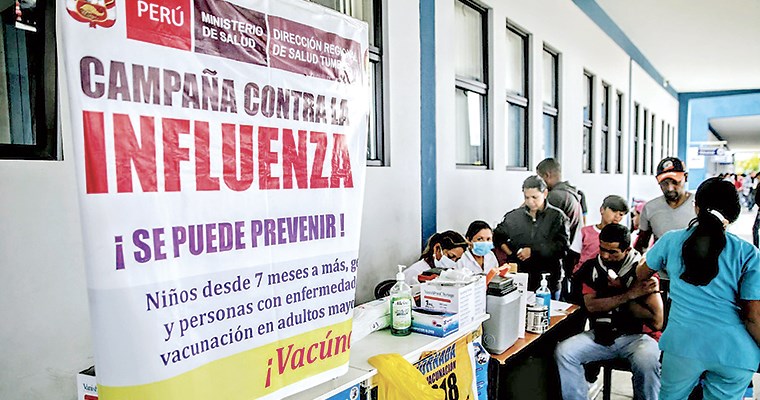 2018/09/02
The Ministry of Health (MINSA) will implement vaccination posts in border areas of the country as part of preventative measures to reduce the risk of measles transmission in the population.
The intervention is considered in the technical document Implementation plan for vaccination posts in border zones, approved by Ministerial Resolution No. 799-2018 / Minsa.
The standard establishes that the general management of strategic interventions in public health of the Minsa will carry out the distribution, supervision and evaluation of the implementation of the plan.
Measles can be easily prevented by vaccination because it is effective and safe. Moreover, this immunologically preventable disease falls within the national vaccination scheme of the Minsa.
The portfolio intensified the works of prevention and control in the Tumbes border with Huaquillas (Ecuador).
Green House
On the other hand, the Casa Verde program, an initiative implemented in Spain, will be included in the mental health centers of the Ministry of Health, with the aim of a mental health program for children, children of mothers with a kind of serious mental suffering.
It also promotes a healthy and adequate relationship between children and their parents, and establishes love bonds between them since their pregnancy. It is included in mental health centers in the districts of San Juan de Miraflores, Villa Maria del Triunfo and Carabayllo.
Minsa, Deputy Minister of Health, María del Carmen Calle, said that Fundación Española Manantial, who launched the program in Madrid, provides technical advice to reproduce the successful experience in Peru from next year.
The director of Casa Verde in Spain, Raquel del Amo, noted that psychologists, psychiatrists and social workers will support mothers with disorders to reduce their changes by developing joint activities in conflict-free environments, where they can play, have fun and work together teach their children in the first years of their lives.
Source link