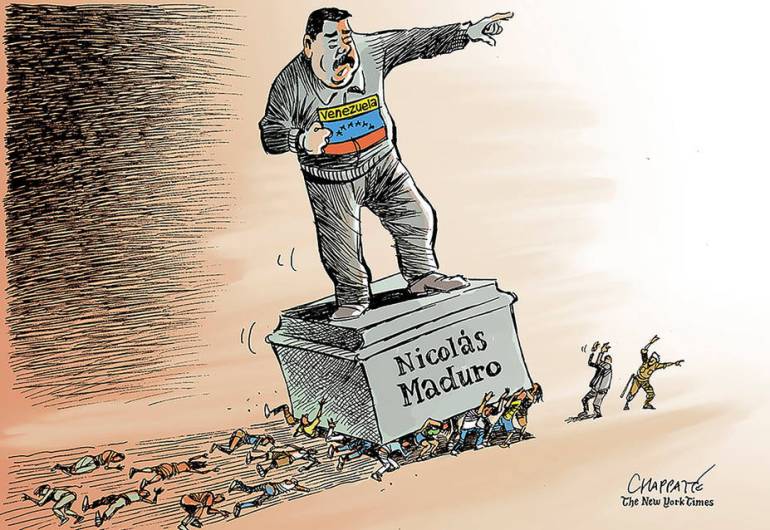 By the alias "The wild management of Nicolás Maduro"The New York Times, published a cartoon dedicated to Venezuela's president Nicolás Maduro, who represents a statue of the president that is being loaded by several peoplesome of them are crushed and seriously injured on the road.
"Venezuela suffers from an economic and political crisis who pushed his citizens into a massive exodus. Nicolás Maduro seems leading the nation to a humanitarian tragedy ", he wrote The New York Times at the foot of the cartoon.
In the picture It is also noted that the Venezuelan president with his left hand he points forward while holding his right hand. It is also reflected as a member of themilitary forces and someone who is very elegant and would represent the political class of Chavista, they are forward to activate their hands and tell the caravan to continue the journey.
Source link