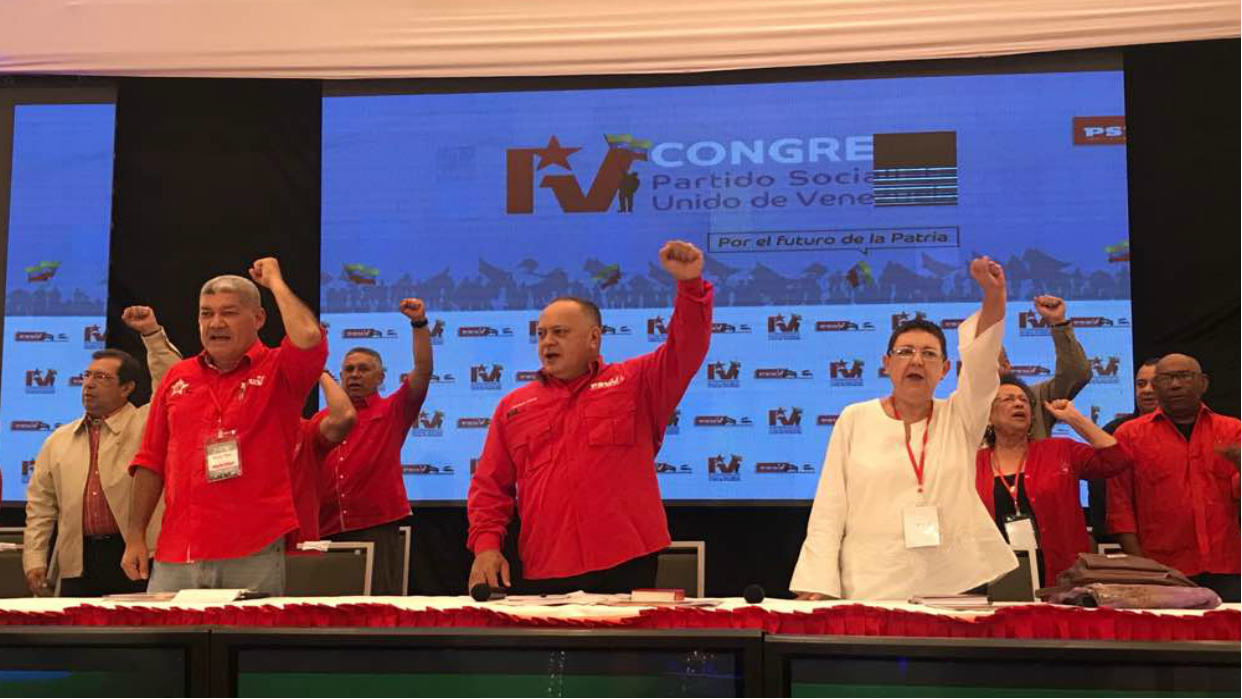 Caracas.-
The first vice-president of the United Socialist Party of Venezuela (PSUV), Diosdado Cabello, announced Saturday that the IV congress of the red awning will be extended until August 30 and that they will meet within 20 days to change the organizational structure. discuss.
Cabello said about the arrests of traders from different food chains and companies that "they do not care about getting a fine, because they pay the fine, raise it again for the people, it hurts to put him in prison. stop." He also stressed that citizens should go to the regular authorities to report cases of speculation "Because there are laws in this country."
The vice-president of the party expressed itself due to the requirement of the country's card for the cancellation of salaries to employees: "We are not kidding about the law, those who are going to get the map of the country, who get it out." On the contrary, let us call them to acknowledge that it is a measure of the executive power protect them also for them ".
Finally, he assured that the central theme of the congress would be the economic proposals to reinforce the measures announced by the President of the Republic, Nicolás Maduro.
Source link