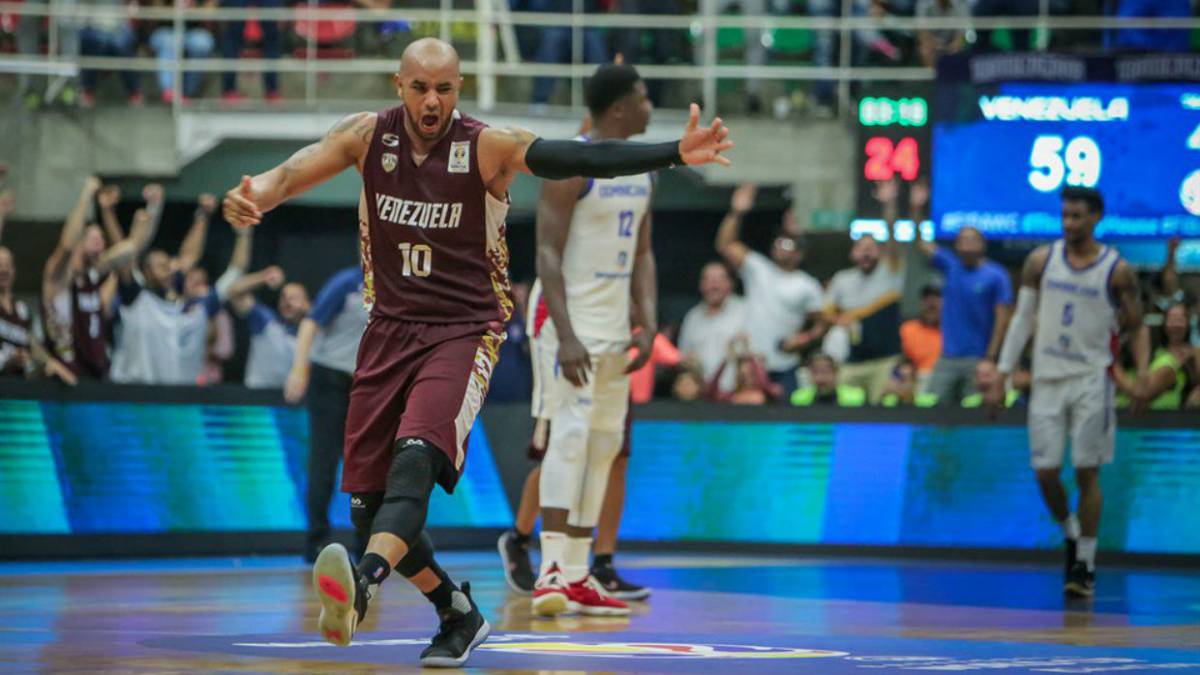 Venezuela is strong and with many chances to get your ticket for the Basketball World Cup after having maintained his status as an unbeaten home by defeating 79-78 Dominican Republic in extra time in the qualifying match for the FIBA ​​World Championship that will be held in China next year.
The captain of the Vinotinto de las Alturas, José Vargas, presented himself as the best man of those led by Fernando Duró. The player of the Guaros de Lara finished the game with 21 points, six rebounds and two assist at the meeting that took place in the Valencia Forum.
however, Heisler Guillent became the surprise factor that ultimately won the Venezuelans victory. With two seconds remaining in the clock, the base also plays in Guaros, got a double to play the game, where the Venezuelan offense managed to win the game.
Guillent finished the game with 16 points, three rebounds and six assists. Néstor Colmenares, on the other hand, also worked with 16 units, as well as five rebounds and two also assists to be a major player in the victory of the Vinotinto.
La Vinotinto returns to action on November 30 with what is supposed to be the fire test for our people. Those from Duro will encounter a duel of leaders against their peers from Canada, also in the Creole area.
Source link