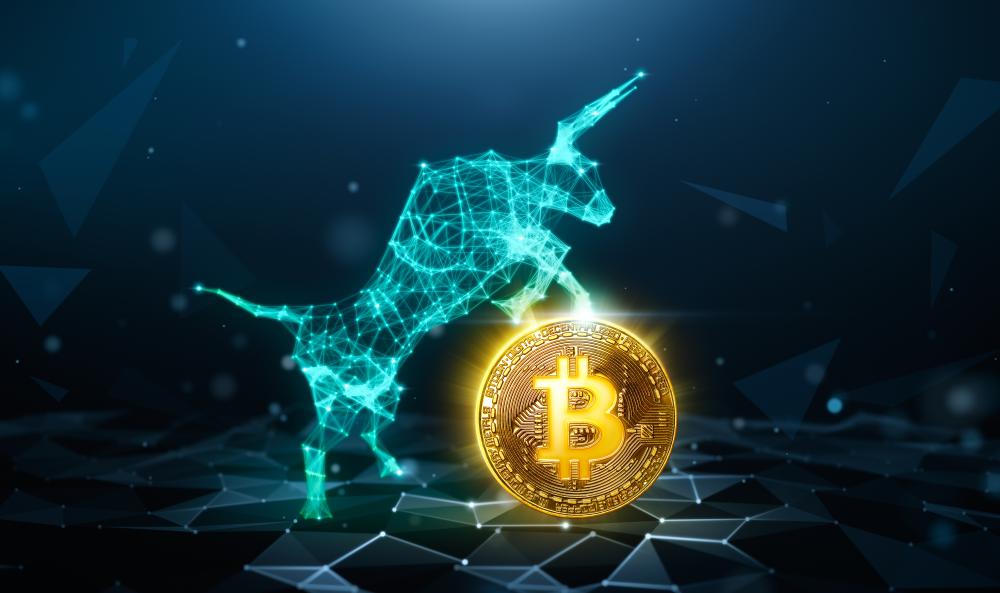 With a growth rate higher than that of the other cryptocurrencies, bitcoin (BTC) exceeded this important barrier of USD 6,000 this Wednesday evening (8:50 PM, UTC-4), a level it had in mid-November 2018, at a time when there was a decline in the entire market.
At the time this important milestone was exceeded, BTC showed a CryptoCompare increase of 2.3% in the last 24 hours, about 1.5 times the increase in the total cryptocurrency market, which was 1.5%. An hour later, BTC already showed an appreciation of 3.31% and the price was USD 6,079.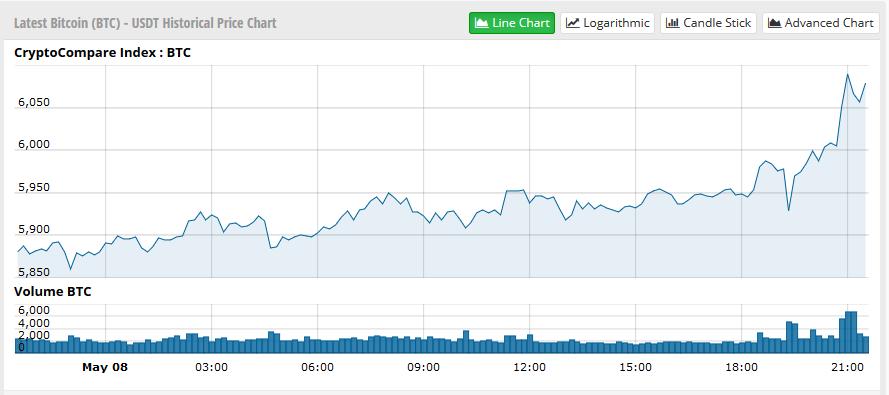 When we look at the first 10 currencies based on market capitalization, we see in the CoinMarketCap table that BTC has maintained the highest growth rate in the last 24 hours. with a boom of 3.8%.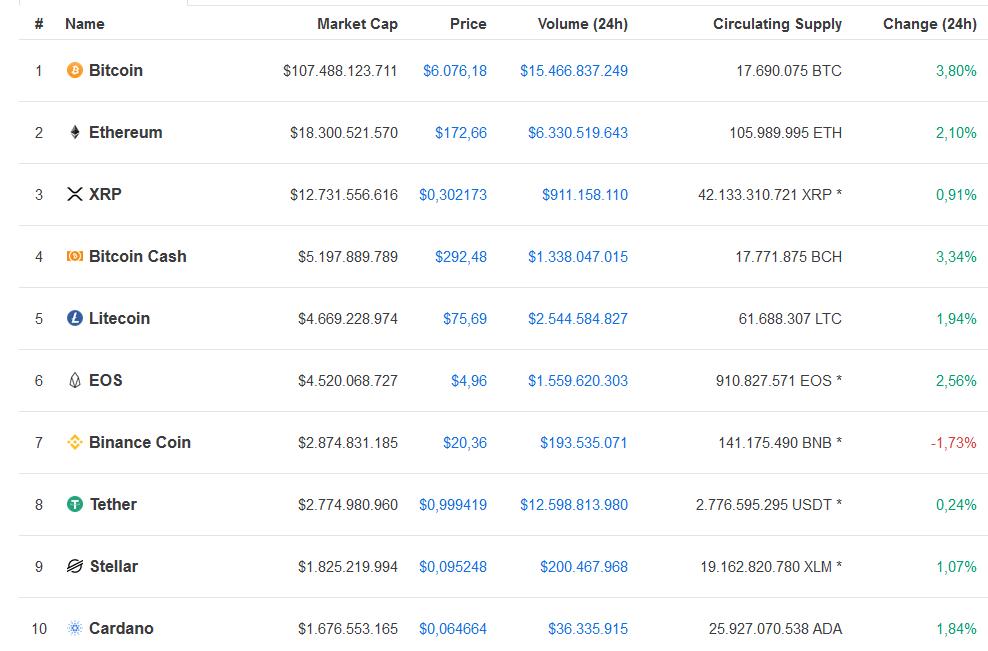 This return from BTC to USD 6,000, almost six months later, repeats the issue of recent predictions from renowned market analysts who defended the proposition that BTC had already reached a low point.
The price of USD 6,000 is relevant to the evolution of the BTC rate in the last year and a half, after the sharp fall since the beginning of 2018, of the level of USD 17,500 (quote BTC on 06/01/2018), the $ 6,000 represented the support of bitcoin for 11 months, while that downward evolution became more gradual.

In the period 06-01-2018 to 11-14-2018 the price of BTC deteriorated by 63%. Almost half a year later, the infamous fall of November 2018 has been reversed. With regard to the first of January of this year, BTC has a rating of 61%, a remarkable bloom that coincides with breaking the USD 6,000 barrier.
Source link