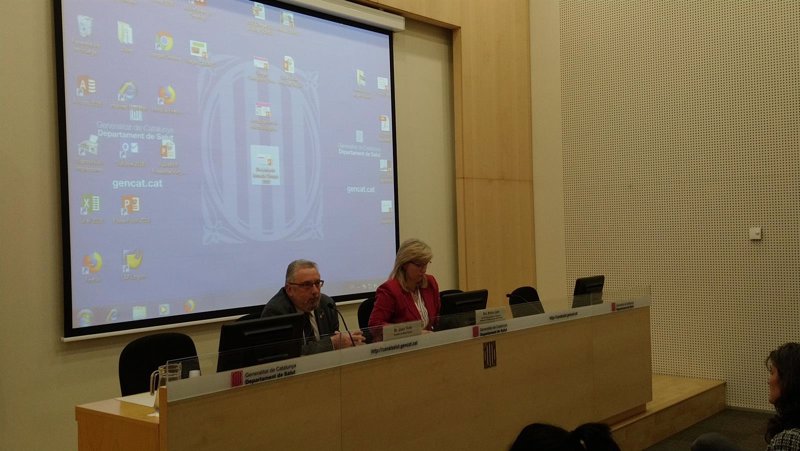 Posted on 13/12/2018 19:22:35CET
Health updates the Catalan protocol for the screening and diagnosis of Changas
BARCELONA, December 13 (EUROPE PRESS) –
The prevention program of Chagas disease in pregnant women in Catalonia – with a coverage ratio of 86% – has detected a total of 1,076 positive cases in pregnant women and 28 in babies between 2010 and 2016 – of 40,000 pregnant women and 767 minors analyzed – after which they were treated.
In a Thursday statement, the Ministry of Health of the Generalitat explained that the prevalence in pregnant women is 2.8% of the Latin American population, and in particular in 15.7% of the population. Bolivarian origins, while the congenital transmission rate – from mother to child – in Catalonia is 3.7%.
Through the Public Health Agency of Catalonia (Aspcat), the government has updated the protocol for screening, diagnosis and treatment of Chagas disease in pregnant women in Latin America and their children, with priority being given to the monitoring of other children from the moment of the diagnosis of the pregnant woman, the department explained in a statement on Thursday.
This protocol, which updates the previous version of 2010, also contains as novelty the polymerase chain reaction (PCR) test for the baby in the first month of life, which allows an early diagnosis, and the obligation to indicate the causative microorganism of the disease (Trypanosoma cruzi) to the Microbiological Notification System of Catalonia.
The target population of the program consists of pregnant women with origin in one of the 21 endemic countries of Chagas disease, pregnant women with mother from these countries, although they are not born there, and pregnant women who have been in areas for more than a month has been endemic.
More than a hundred professionals met on Aspcat Thursday to share the latest news on the use of the Congenital Chagas Prevention and Control program in Catalonia, at a conference initiated by the Minister of Health, Joan Guix and the Deputy Director- General for surveillance and response in public health emergencies, Mireia Jané.
Source link