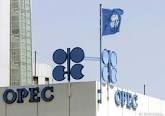 Caracas.
– Saudi Minister for Energy Jaled al-Falih said that the Organization of the Oil-exporting Countries (OPEC) and its allies have agreed to reduce the oil supply in 2019 by approximately one million barrels per day if necessary (b / d) to balance the market.
"The technical analysis we reviewed yesterday shows that we need a reduction of about one million barrels a day to balance the market," he said at an annual oil conference in Abu Dhabi, according to the Saudi Arabian channel. Al Arabiya.
The ministry said in a statement that the owner appreciated the cooperation of all producers in the past period to ensure the stability of the markets & # 39; and to ensure that there are sufficient stocks & # 39; to be.
The Emirati Minister for Energy and President of the OPEC Conference in 2018, Suhail bin Mohamed Faraj Al Mazuei, said on Sunday that the member states of the Organization, mainly the United Arab Emirates and Saudi Arabia, "are willing to meet the needs the world's rough market in the event of a decline in supply for political reasons, "reported EFE.
"The cooperation between the OPEC and the independent oil-producing countries will continue until 2020 in order to guarantee a balanced oil market," says the minister, according to the WAM news agency.
After the agreement of the oil producers in Abu Dhabi was known, oil prices rose Monday after the fall of prices last week, said AFP.
The North Sea Brent barrel for January delivery was quoted at $ 70.97 on the Intercontinental Exchange (ICE) in London, an increase of 79 cents from the closing on Friday. On the New York Mercantile Exchange (Nymex) the barrel earned light sweet crude & # 39; (WTI) for the contract in December 60 cents, up to $ 60.79.
Trump and prizes
US President Donald Trump said on Monday that he expects no cutbacks in global oil production, after Saudi Arabia said OPEC is considering lowering the pump, referring to lower demand.
"Hopefully, Saudi Arabia and OPEC will not reduce oil production, and crude prices must be much lower based on supply," Trump said on Twitter, Reuters quoted.
The Minister of Petroleum, Manuel Quevedo, for his part said that the challenge for 2019 is to maintain oil stability with the aim of using hydrocarbons for the welfare of the people.
"The challenge to maintain oil stability is in 2019. The hydrocarbons must not be used to attack the economies of the nations of the world," he wrote in the social network.
"We defend the fair prices of oil and reject the sanctions of imperialism against Venezuela," he added.
Without dissolution
Saudi Energy Minister Khalid Falih has ruled out plans to dissolve the OPEC, Sputnik said. "I assure you that there are no plans to dissolve the OPEC," he said.
Last week, The Wall Street Journal reported that the King Abdullah Oil Research Center, Kapsarc, is investigating the consequences for the oil market because of the possible dissolution of the OPEC.
Source link