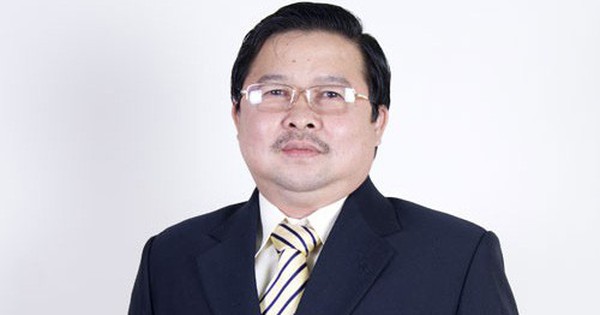 Hoang Anh Gia Lai International Agricultural JSC (HAGL Agrico, HNG) has just released its resolution on the written collection of comments from shareholders. In particular, the shareholders approved the plan to offer individual shares with a voting ratio of 71.73%.
In concrete terms, HAGL Agrico will offer 87.4 million shares for 16,000 dong per share, which corresponds to a total value of almost 1.4 trillion dong. Offered shares will be subject to a limited transfer of one year from the date of completion of the offer.
The objective of the offering is to restructure the financing to increase equity, reduce debt, ensure the ability to pay debts, and reduce financial risks for the company. The offer is intended for investors who can support the company in the application of technology in the field of cultivation, increase labor productivity and improve business efficiency. In addition, partners also need financial resources and HAGL Agrico guides the restructuring process.
If the private placement is successful, the charter capital of HAGL Agrico will increase by almost 10% to VND9.943 billion. In the market, HNG is trading at VND16,700 / share, relative liquidity.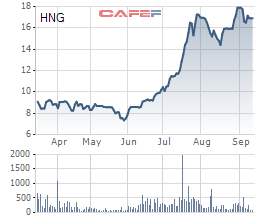 Other important information is that the shareholders have also approved the addition of Mr. Nguyen Hung Minh and Mr. Tran Bao Son for the position of a member of the Board of Directors and have appointed Mr. Dang Cong Truc as members of the Supervisory Board .
Nguyen Hung Minh is the vice-chairman of the board of Truong Hai Auto Joint Stock Co. (Thaco, THA) since 19/4. Tran Bao Son was born in 1973, joined Thaco on May 1, 1997 and holds the position of deputy general manager from April 19, and Mr. Dang Cong Truc is also a member of the Supervisory Board, Chief of Internal Audit and Consulting of Thaco from 1/1/2007 to the present.
In the background, the younger brother of Doan Nguyen Thu-Duc and Nguyen Ngoc Anh officially rejected the title of HAGL Agrico board member.
Hoang Anh Gia Lai Joint Stock Co. (HAGL, HAG) recently announced that it has registered to purchase HAGL Agrico's 24 million HNG shares, which is expected to take place from September 19 to 18.
The purpose of the transaction is to transfer the shares of subsidiaries to the parent company in order to meet the management needs. HAGL currently holds more than 488.67 million HNG shares (55.1%). If the transaction is successful, HAGL will increase its holdings of HAGL Agrico to more than 512.66 million shares equal to 57.81% of the total number of outstanding shares in circulation.
Source link