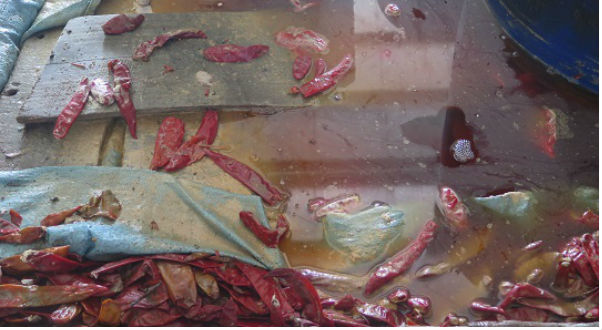 – Spanish pepper for export, but not very hygienic. Chillis tubers have dead insects and feces.
The Food Safety Management Team No. 8 (HCM City Food Safety Management Board) has unexpectedly inspected salt production and trade facilities in the workshop of Chi Cuong, a private farm for the processing of agricultural products. Hamlet 7, Pham Van Hai municipality, Binh Chanh district.
This company buys fresh peppers from local people, has been processed for the time being and then exported to Japan, Taiwan and European countries. Every 100 tons of fresh pepper produces 40 tons of dried peppers.
Pre-processing area of ​​chili is not hygienic
At the time of inspection, the industry noted that the facility is carrying chili pickling with salt water in tanks that are built of cement and are compressed with barrels.
However, the walls are compressed, not regularly cleaned, the water in the lake is black, sparkling and has insects such as flies, cockroaches and grasshoppers.
The production area is not isolated from the environment and separates food processing areas. There are no means to prevent insects and pests (with dogs in the processing area). Even in the surrounding lakes there are many mountains of dog manure.
Compressed food (crates, concrete blocks) dirty, lack of periodic cleaning. The product has no production date and expiration date.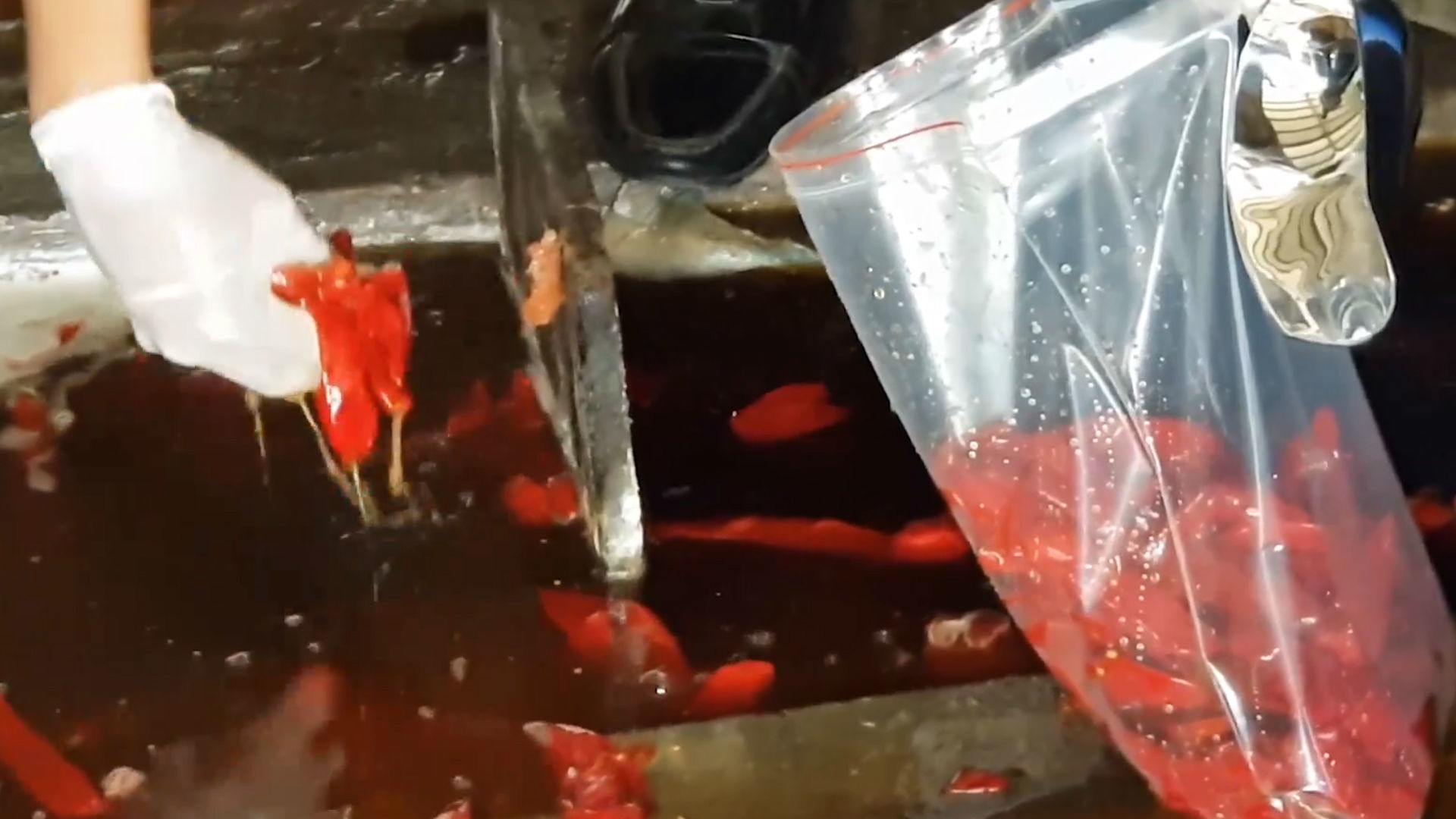 Buy Chilli Checks
The inspection team took the test samples, recorded the amount of about 30 tonnes of pre-processed chili and 20 tonnes of end products of chili salt.
The team also created a report and asked the owner or agent to work on 28/8.

Kieu Giang plate rice is known for the use of foreign materials
When checking unexpected Kiều Giang rice, functional bodies in Ho Chi Minh City discovered many raw materials, herbs of unknown origin.

Drink the roots, two men poisoned by victims
When you come to play, Dan has poured the bottle of wine to drink, after a while both were poisoned.

A simple way to distinguish fruits with chemicals
Today, many people use chemicals to keep the fruit fresh and beautiful. With some tips below, users can easily detect fruit-containing chemicals.

Grandma gave a bottle of nail polish remover to her … drinking
As she drank the grandfather's bottle from the table, the 3-year-old girl coughed and vomited. At this time the grandmother took the wrong chemical nail polish.

According to doctors, the foot length of the Hanoi girl is 1.38 meters high
Although he went to university, the young girl could not integrate with his friends, always selfish because of his modest height of 1.38 meters.

Sudden necrosis of the abdomen due to maternal paste
When he saw that the child had a tumor in the abdomen, the mother gave antibiotics and bought high pasta. As a result, the baby was absent, necrotic large area.
Quỳnh Như
Source link