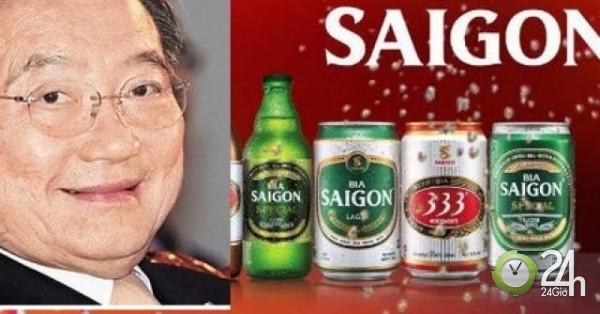 Friday 18-08-2013 19:00 PM (GMT + 7)
By spending hundreds of thousands of billions to take over Sabeco, the sale of beer by Thaibev has changed drastically.
Recently, Thaibev, Thailand's largest beverage company, spent more than $ 5 billion on the acquisition of Saigon Beer, the third quarter announces corporate report from 1 April to 30 June 2017-2018. Accordingly, Thaibev's turnover reached 60.7 billion baht (41.8 trillion), an increase of 34 percent over the same period last year. It is remarkable that this is the second quarter in which Thaibev merged his activities with Sabeco after he had taken over the control.
Thai tycoon paid huge sums to buy Sabeco.
Without profit from other affiliates, Thaibev's net profit decreased by 57 percent to 6.65 billion baht (4.58 trillion dong). In the first nine months of 2017-2018, Thaibev posted sales of 123.5 billion baht (85.2 trillion dong), net profit after tax of 17.1 billion baht (11.8 trillion dong).
If we look at the profit report of Thaibev, it can be seen that the beer sales of the company have increased considerably after the acquisition of Sabeco. Thaibev's beer sales in the third quarter amounted to 28.283 billion baht (19.5 trillion), a strong growth of 105.2 percent compared to the same period and accounting for more than 46.6% of total sales. this.
Income structure and profitability of Thaibev. Source: Thaibev
As explained by Thaibev, this growth is due to Sabeco's operating results. Accordingly, total beer sales in the third quarter of Thaibev reached 664.7 million liters, an increase of 223.7%. With the exception of Sabeco's sales, Thaibev sold only 187 million liters, a decrease of 8.9%.
With an accumulation of 9 months 2017-2018, Thaibev sold 1.451 million liters of beer, a growth of 121.7%. Sales for beer reached 69.8 billion baht (48.16 trillion), an increase of 57.4 percent. Without Sabeco's sales, Thaibev's beer sales declined by 8.5% in the first nine months.
Beer consumption from Thaibev. Source: Thaibev
The acquisition of Sabeco helped boost the net profit of Thaibev's beer segment to more than 1 billion baht (around 690 billion), an increase of 66% in the same period. However, in the profit structure of Thaibev, the wine segment is still good for the majority. In the first nine months of this year, alcohol sales amounted to 47.4% of total sales, while the profit was 85.3%. Beer sales represented 40.1%, but the profit represented only 17.7%.
This result shows that Thaibev's beer sales in the old market are drastically decreasing before the takeover of Sabeco. This may also be the reason that the leading Southeast Asian beverage companies spend an impressive amount of hundreds of thousands of billion to buy the Saigon brand beer from Vietnam to increase sales and improve beer's contribution to business results in the coming period.
Sabeco currently holds 53.59% of the capital, while the Ministry of Industry and Trade holds 36%. During the last shareholders' meeting in July, Thaibev restructured the entire management and management of the company. At present, the chairman of Sabeco is Mr. Po Po Tiong and Mr. Neo Gim Siong Bennett is the managing director. On the floor of the stock market in Vietnam SAB's shares declined by more than 30% compared to the price Thaibev bought, with 213 thousand per share.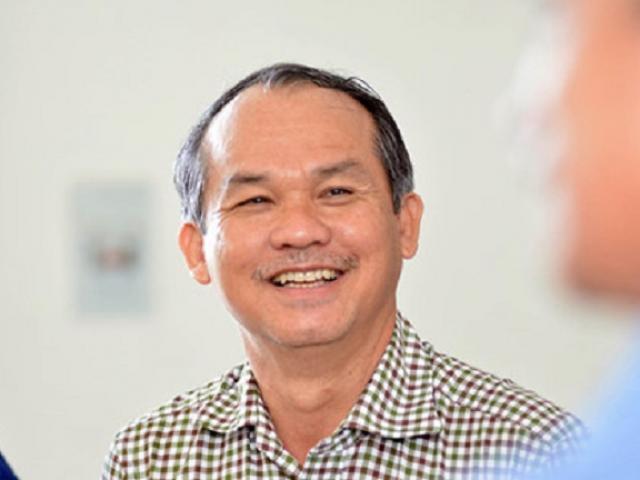 HAG shares are very positive activities to rapidly increase the ownership of the German elections.
Source link