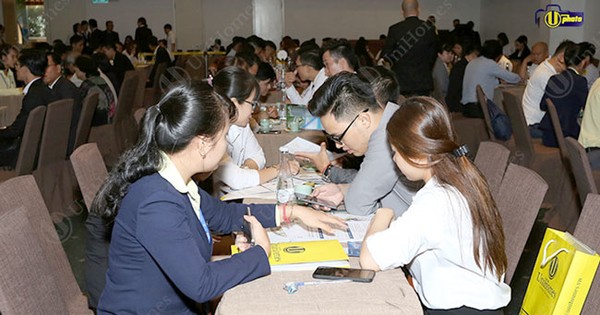 Dragon Fairy was developed by 89 Joint Stock Company and is exclusively distributed by UniHomes Joint Stock Company Dragon Fairy is the pioneering project in the apartment complex Hometel in Nha Trang.
Following the success of the "Dragon Fairy Project Introduction Ceremony" on August 19, Dragon Fairy continues to show its strong appeal to customers in just 90 minutes. More than 200 customers attended the event.
During the ceremony representatives of UniHomes Real Estate JSC, Mr. Nguyen Duc Hung – Business Director of UniHomes said that the project had been enthusiastically developed, UniHomes wants to offer customers a living space that combines perfect resort. most in Nha Trang.
Mr. Manh, a participant in the event, said: "The products of the project are also very attractive for customers with a good location, facilities and price, which is a good choice when looking for apartments, recovery, especially with a price of only 689 million dong and a flexible payment method I was able to own a condominium resort with a pink book and get a profit share ratio between the investor And our customers are 80% and 20% free and enjoy 15 free nights per year, making I have the opportunity to earn a fortune. "
Source link