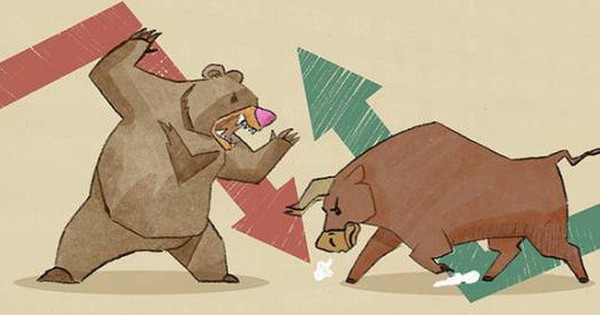 At the end of the morning, the UN index rose by 2.28 points to 994.2 points; The HNX Index rose 0.58 points to 112.2 points and the Upcom Index fell 0.45 points to 51.09 points. Market liquidity was high when the matching order value reached nearly VND 2,500 billion. Foreign investors today saw a net purchase of nearly 110 billion dong with the main purchasing power in HPG, SSI.
GAS, VCB were the shares that fell in the early morning. However, these two stocks recovered and increased at the end of the morning and, together with HPG, SAB and VJC, the market continued to rise. The banking group also had VPB, CTG, MBB, SSI, HCM, VCI, VND or real estate (DXG, KDH, NLG), building materials (VCS, HPG) Strengthening in the morning session.
In the opposite direction, VHM, VNM remained the most negative impact on the index. In addition, other large financial giants such as BID, TCB, BVH have also lowered the price to help the market not reach the threshold of 1,000 points.
===================================
In the last trading session, the industrial average of Dow Jones has surpassed 26,000 points, the S & P 500, Nasdaq index for all time. The excitement spread to Asian stocks, this morning the indices of Asian markets such as Nikkei, Hangseng, Kospi and Shanghai increased simultaneously. However, the stock market in Vietnam had a correction session when approaching 1000 levels.
Until 9:55 the Vn-Index dropped by 1.84 points to 990.08 points, the Upcom-Index also dropped by 0.04 points to 51.50 points, only the HNX-Index rose by 0.24 points to 111.86 points. points. The liquidity of the market was lower than yesterday morning when the total matched order value reached almost VND1 trillion.
VHM, VNM and VIC are the most negative impact on the index. Bank group also made large contributions to BID, VCB, TCB and CTG. Petroleum group only PVD, PVS price increase and the other two big companies are PLX, GAS are down.
In the opposite direction, VJC, SAB and HPG were the main stocks that helped the market to maintain the 990 level. The stock market was the most active today in HCMC, SSI, VND and VCI. price.
Source link