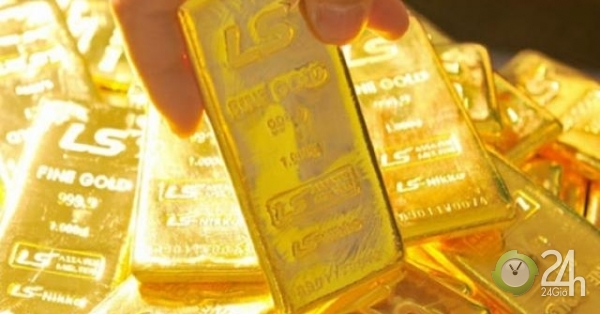 Saturday 01/09/2018 09:09 AM (GMT + 7)
At 8.30 am the world gold price fluctuated around $ 1.199 / ounce, which corresponds to yesterday's price level.
Looking back on August, gold prices have fallen from 1,217 on August 1 to 1,199 today, or about $ 18. Gold has had the fifth consecutive month of decline – the longest decline in 5.5 years of precious metals.
The downward trend of gold remains the dominance of the greenback on the foreign exchange markets. This month, the dollar reached a high of 97 points on August 15, when investors flew to safe-haven assets.
The dollar in the following days gradually declined. This index in the sessions at the end of August has even been reduced to 94 points. In just 2 recent sessions, this index recovered gradually and recovered 95 points.
In the past few days the dollar is supported after US data showed that the economy grew faster than expected in the second quarter. This helped the market expectations for an interest rate rise in September. On the other hand, as the dollar strengthened, gold lost its appeal in the eyes of investors and this caused gold to slip out of $ 1,200 per ounce.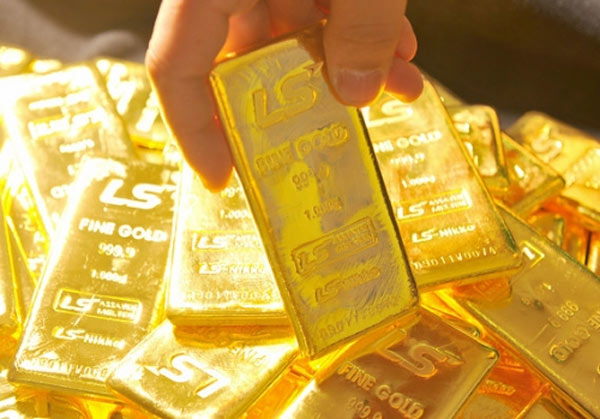 The gold price has not been restored to $ 1,200 per ounce in early September.
In the domestic market, early this morning, Saigon Jewelry Company listed gold price SJC buy / sell is 36.66-36.77 million per volume, an increase of 40,000 VND / tael compared with the previous session. .
In contrast, Phu Quy gold fell 10,000 VND / volume early this morning and is currently quoted at 36.62-36.72 million / tael.
This morning, the central bank announced the VND exchange rate VND 22.678 / USD, unchanged from the previous session.
Vietcombank reported the exchange rate from 23,260 to 23,340 VND / USD, unchanged from the previous session.
Eximbank also set the buying and selling direction from 23,260 to 23,340 VND / USD, unchanged from the previous session.
Vietinbank today posted the exchange rate of 23,255-23,335 USD / ounce, unchanged from the previous session.
Gold prices continue to fall after the American announcement showed the growth of this economy faster than predicted in …
Source link