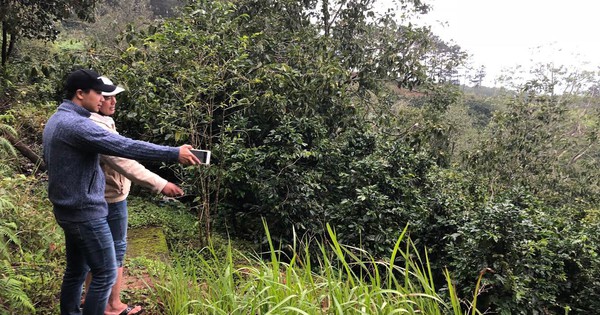 Host family is not only a family style, but it is not easy, requires high aesthetic, attractive regional new attractions. Not to mention the need to take into account infrastructure factors, the traffic around it.
Land prices rose enormously
A lot of homestay investors in Da Lat saw a good income, recently, Binh House in District 7 (Ho Chi Minh City) invited a few friends who have the same interest in a trip to fog to find investment grounds. However, the new land price of Mr. Binh in many areas in Dalat has doubled, tripled a year ago, especially in the beautiful surroundings, overlooking the valley, the strawberry garden, the teahouse …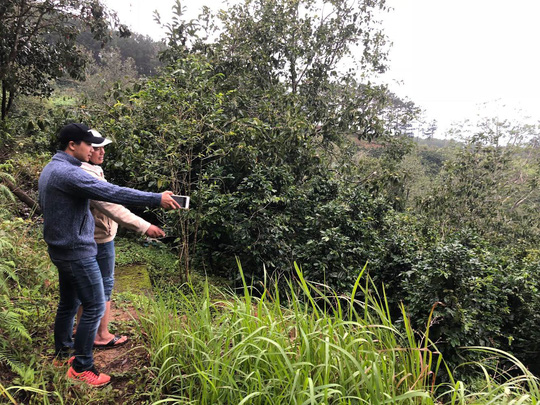 Guests explore the land of tea in Cau Dat (Da Lat) to invest in homestay
Mrs. Trang, who prepares to do homestay on land near 3,000 m2 located in the area near Prenn Pass (more than 10 km away from Da Lat), said this country that she was more than 1 year ago for only 1.3 billion but near has bought Many people asked to buy for $ 3 billion that they do not sell.
Not only in the Central Highlands, but also many places in the Mekong Delta recently launched a homestay movement to attract more visitors to Vietnam. For several months now, Tran Hoang Thang, he has been working in a commercial bank in Ho Chi Minh City, every weekend he often invited friends to Long An, Tien Giang, Vinh Long to find farmland for gardening, homestay for rent. A month ago, landowners called for tidal flats on the island of Tan Phong, Cai Lay District, the province of Tien Giang, with an area of ​​7,000 m2 worth 2.8 billion dong. But last week he arranged for the work to be phased out, the landowner pushed the price to 4.2 billion, while this is the alluvial land of the Tien River, so no paper, want to buy to make paper hand. "The advantage of the land is right across the River Ten, opposite Cai Be floating market, can be developed as a tourist, garden house so I am very sorry, if the price I will buy to travel" – he share Thang.
According to Dung, a stork in the Cai Be area, Cai Lay (Tien Giang), the number of guests who asked the country to buy a homestay increased enormously from the second half of 2017 to the present. You have to leave the main task, walk around to find someone to sell the land. Mr. Dung said that fruit orchards with a low yield, such as longan, rambutans and unpaved roads, can only run on motorbikes, with the lowest price of 1.2 billion dong per 1000 square meters. The road surface is no less than 1.8-2 billion / 1,000 m2.
Mrs. Hai Nhi, a travel guide at a travel agency in Cai Be, recently said that many people in Cai Be, Cai Lay, near the Cai Be floating market or near the canal to the river. Money to buy land for tourism. The local population also started the homestay themselves, as a result of which more and more domestic and foreign tourists came. Typical Mekong Rustic Homestay (Cai Phong islet) or Nam Thi Homestay in Cai Be city … are bustling guests. Room rates are always higher than homestays or 2-3 stars. The homestay offers visitors who live with people, eat cooked rice, cycle in the orchard and take boat trips on floating markets, rowing boats in canals.
Phan Thi Man Thi, owner of Nam Thi Homestay, is well exploited in Cai Be Town, Tien Giang Province – said that in the high season, with 3 rooms, it can sell 45 nights / month. Low points are still 15-20 nights / month. The average rent is 900,000 VND to 1 million VND / night. With a total investment of 1 billion euros for 3 rooms, after deduction of costs per month, it collects interest of 15-20 million. Not to mention that her family members also have a good income from cooking and guiding guests.
Not easy
Real estate expert Phan Cong Chanh, general manager of the Phu Vinh Group, who runs a homestay project in Can Giuoc (Long An), said that for host family tourism, The nature of this type is "3 together", eat together, stay together, work together with local residents. That's why land buyers have to choose a location that may contain indigenous elements. For example in the west, near the river and the orchard. Dalat is a tea slope, flower field, vegetable garden, pine forest, hills, slopes … Moreover, the scale of the project is the decisive factor for the success of the project. "Because investors have to calculate the land they buy many customers can attract while working, but many people want to invest, but less than sales is not enough to make up for it, it is difficult to work well," – he said. Headnote.
In addition, according to Chanh, the financial story for the project is also very important. There are people who are wrong, because they think that small capital is a homestay, but when there is no money to leave, they sometimes have to sell cheap projects. In particular, the problem is that staff work. With a host family, the need for the heart is not enough, but it must be qualified, knowledgeable locally, have a foreign language, and understand the tourist trends of guests. "Legislation is just as important." Farmland alone allows residents of the city to add a few rooms to tenants, but if they want to do more, they have to change their use. school, stay … "- emphasized Mr Chanh.
Tran The Dung, deputy director of The Young Tourist Company, confirmed that the trend of tourism development in the form of homestay has been booming lately. However, these travel agents are usually spontaneous, unplanned or unlinked. They only use the available natural resources without investing in depth, creating attractive ecosystems to attract and return visitors. "A week ago I went to Dalat to visit the field Cam Ly in the Cau Dat area, very touched by the heart of the owner of the flower garden.At the moment there are more and more crowds, so far they have expanded to 4-5 hectares, but this area is busier with tourists, "said Dung, referring to the host family of Cau Dat people.
Must have hit points
According to Tran The Dung, those who want to invest in homestay must have a high point, but still be harmonious in the general context of the area, to preserve nature. Not only sleeping places, but also eateries, play areas and experience with the local population.
Articles and photo's: Son Nhung
Source link