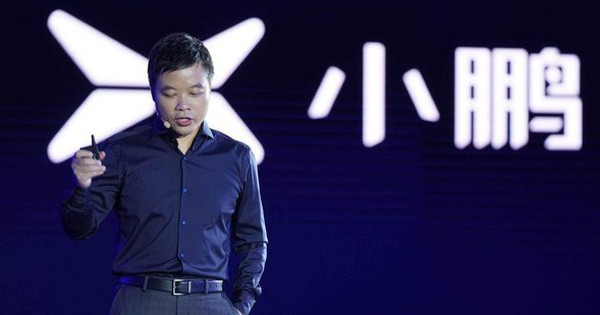 Xpeng Motors, the full name is Xiaopeng Motors, is a startup on electric cars founded by He Xiaopeng in 2014 and is currently worth billions of dollars.
He Xiaopeng was not afraid to reveal that he was a fan of Tesla, and inspired the creation of Xpeng Motors from here. After the development of the Chinese web browser UC Browser and its sale to Alibaba in 2014, he went looking for potential investments in the automotive industry. In 2014, Eles Musk, CEO of Tesla, also issued more than 200 Tesla patents to the public. "One of the reasons Xpeng was founded is that Elon Musk has announced Tesla patents for each user. It is interesting"He said.
"Tesla has a big impact on me"He remembers, remembered for the first time that in 2014 he ran a Tesla together with Xpeng."At that time I had a very strong emotion … There will be new rivals that bring changes in the car industry, such as Xiaomi, Apple, Huawei has done with the mobile industry … I love to drive while listening to music since I drove a Tesla (because the car is so quiet!).".
Xpeng is famous for breaking many Tesla cars, such as Model S, to support the development of its own car. When Xpeng introduced the G3, many people recognized the similarities between their SUV and the Tesla Model X. Observers point out that these include thin LED headlights, extensive windshields and blends with ceilings, and a large control panel in the middle of the car. Like Tesla, Xpeng develops a network of charging stations and also sells the G3 via its own stores.
He, who owns four Tesla, said that Xpeng has hired many former Tesla leaders. Gu Junli, a former machine learning expert at Tesla, moved to the Xpeng office in Silicon Valley by the end of 2017.
This Alibaba-enabled startup is currently worth $ 3.6 billion after the most recent round of fundraising, despite the fact that no cars have been shipped yet. This is one of the many startups with explosive electric cars in recent years, thanks to the China's support policy for "new energy vehicles", including hybrid vehicles. -in battery and car battery Other EV startups are WM Motor and Byton. Xpeng said it is expected to gross $ 4.36 billion by the end of 2019, according to Associate Brigadier Brian Gu, a former JP Morgan employee.
So far, Xpeng has received 6,000 orders for the G3 and promises to produce at least 1,000 copies by the end of this year. As with Tesla – the Xpeng model – the start of a Chinese electric car will probably speed up the production process if you do not want to miss the appointment with customers.
Reference: Quartz
Source link