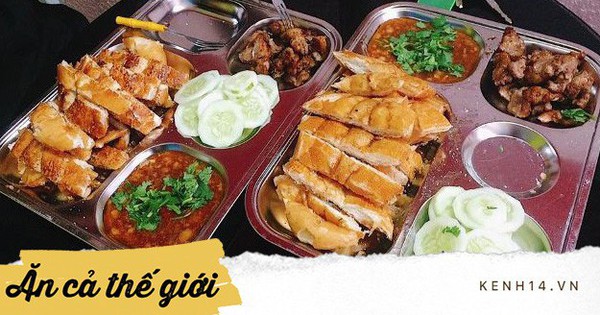 Lang Son is known for its unique cuisine thanks to the interference of many cultures. Not only fascinated by the spider, grilled aromatic flavor, this is also the home of many half-known dishes, half different but also full of attraction. When coming to Hanoi, the dishes of Lang also "not soul" not only the son of Lang Son, but also the picky dinners of the capital.
Rotary duck soup
Lang Son duck roll attracts people to eat, because it is also a bit more mature when replacing traditional beef and chicken with ducklings, rotten, soft, sweet taste. You can choose to mix noodles or water noodles. If the mixed noodles are sweet and sour sour, sweet cough, phở water is more attractive and attractive. The smell of duck meat that is thoroughly marinated, greasy water and spring onion scallion mixed with each thin noodle fiber create a special taste for the dish. A few spicy salted sticks served with tempura will reduce the taste and is an excellent choice to balance the taste of the bowl.
If you want to experience duck noodle soup in Hanoi, you can visit the Lang Son Duckling Restaurant at 73 Hang Thiec, 42 Hang Non or Quan Lang at 50LK6A European Vietnamese overseas village, Nguyen Van Loc (Ha Dong).
toast
Unlike the world-famous Vietnamese bread, Lang Son toast has a very unique flavor. Cakes are cut into long strips, baked on charcoal. In the beginning, people put on a fatty layer of fat, the heat is heated up to the oyster, wait until the crisp bread crumbles.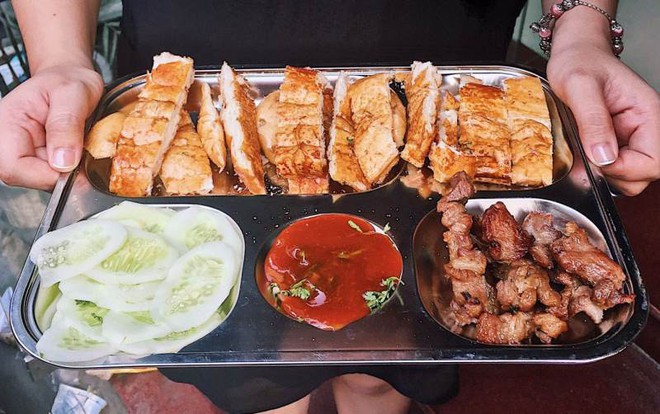 Bread sauce is made according to the special formula of each row, pasta and has a characteristic cake. In Lang Son bread can be grilled with grilled meat, sausage, chicken legs, pig's mouth … just nice enough stomach. But when it comes to Hanoi, most goods only come with bread and skewers.
Although not really delicious and in place, but in Hanoi, you can find a few rows of rare Lang Son toast, for example bread roasted in Lane 20 Ho Tung Mau or No. 7B1 Lane 201 Tran Quoc Hoan …
Roll cake
Like many other places, sandwiches are the most popular dish in Lang every morning. There are three different types of roles. The first is the ovoid cake, ie whisk the egg right in the middle of the cake and then wrapped, pink yolk under the thin layer cake, white attractive. Easier to eat than eggs, eggs are mashed with flour and then pour the yellow cake, sweet taste. Simplicity is egg-free bread, which only consists of a layer of lean meat that has been finely chopped inside. The dipping sauce with the buns is mixed with minced meat from the bones of the tube, add a fresh flavor, depending on the preferences of each person, dots to give the mouth fat a mouthfeel.
Hang Loan 37B Hang Thung, Long Son roll cake 232 Vong Street or Huong Beo – Lang Son Bread at Kitchi 41/129 Nguyen Trai is the address you can visit to try this dish in Hanoi.
sewing humiliation
The name stigma comes from food processing, "stitching" is steamed and "humiliation" means meat. To make this dish, people have to prepare the material is very picky, the processing time is also relatively long, because it must go through many stages. Boil only after cooking, spinning and marinating with many kinds of spices, they are placed in a steamed bowl for 4 – 5 hours until tender. When you're done, the stigma of fat is not so sweet, sweet sweet, eat hot rice, delicious fruit "delicious".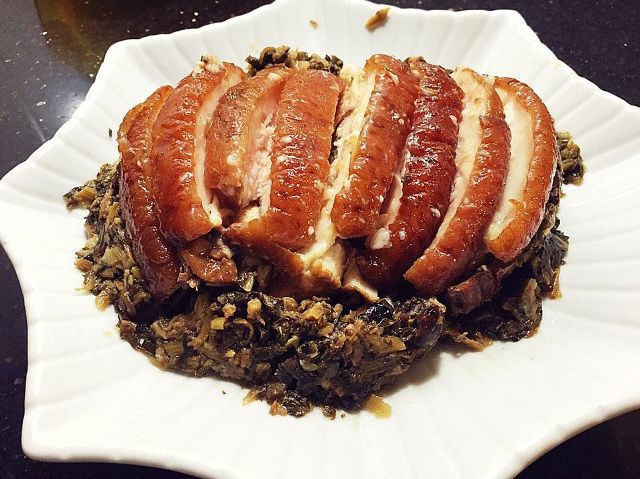 Lang Son shamans have long been popular in the food forums, which can be found on some online shampoosites or on Facebook.
Lang Son people are proud of their home cooking, and indeed, that is proudly based. The dishes Lang Son has received the love of not only the people of Lang but also of many objects of the capital. Let's guess what next time, we will enjoy more delicious dishes of this country in Hanoi nhé!
Source link