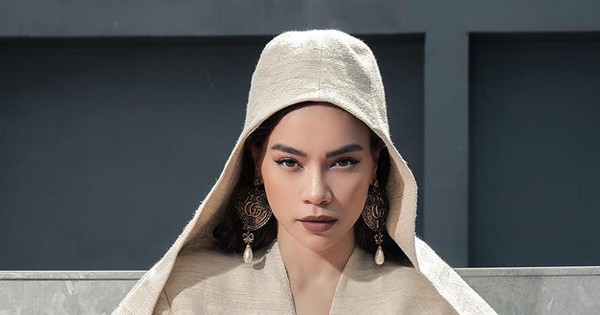 Originally shared by Ho Ngoc Ha:
I will do the same.
Part 1 received an e-mail: "Do you always play badly in Vietnam? We are professional people and you make everything good."
From foreign partners and programs, after receiving identical anti-fan mail letters, other fan groups (already known) and the excited ones.
Thanks for the anti-persistence, telling stories and wandering around like poisonous snakes in the caves to soothe your belly (and get the rent).
You still post photos to the temple, your post still learn the status of each other about the consequences of doing bad things, …
I like what you write about me, the 1st I do not have time to do the current job. On Monday I deserve to die for a long time, thirdly, I never have any more opportunities in my work.
You know that I am getting everything today to enjoy the benefits of yours. You are insulted, distorted, you have imagined the worst to stick it on me.
He always has eyes, if I do badly, I will be punished. And vice versa, if you keep working on this stupid idiot, and this moment will have the consequences of breaking the long future.
Do not try to use many tricks like my fanbase to make your Facebook and floss everywhere, but still afraid of who you are. Stew, do not throw stone fingerprints. And remember, if you want someone else to know, do not do it. TWell, I will let you understand this: if you do not share it with you, then you are no different than the cancer virus.
I am someone who always goes outside to help people, families with illness, who need life. I will not let you accidentally help you fall into the road one day, lie weakly outside the hospital, or need a little money to take care of the parents during the illness. And by that time you realize how important people are and how much you have wasted your time in life.
If you love someone, do not think about me. Because the people you love have the ability to succeed and go their own way. Suppressing me by these weak words does not make you feel stronger.
I will soon see you to hear your testimony by the punishment of justice.
This time I will not tolerate and ignore you anymore.
If you do that, then you do that.
You will make it clear to everyone that you see people who accidentally make the "beautiful" Vietnamese "more beautiful" in the eyes of your country.
Congratulations to those who like to watch the fan page, curse others for fun, have become a foolish prey for those who earn their living without work. They only need many followers and then they are reportedly big, but then the wholesale profits thanks to your enthusiastic followers.
Be smart, intelligent and must purify the brain.
Do not let the culture curse, personally curse as nice, while there are too many changes in life around us, such as the situation on street safety, dirty food situation, violence just kill because The reasons that dear children are defeated … and hundreds of situations rehearse us tacitly that you accidentally do not care, becomes more and more invasive.
Please add more about social news instead of staring at the news of the entertainment industry, is slow-formed not true today chatter praise, another insult just because he wrote offensive art. Lake.
Read more about the foreign social news to be more aware of in life. Do not be curious, think you are big in this world.
Source link