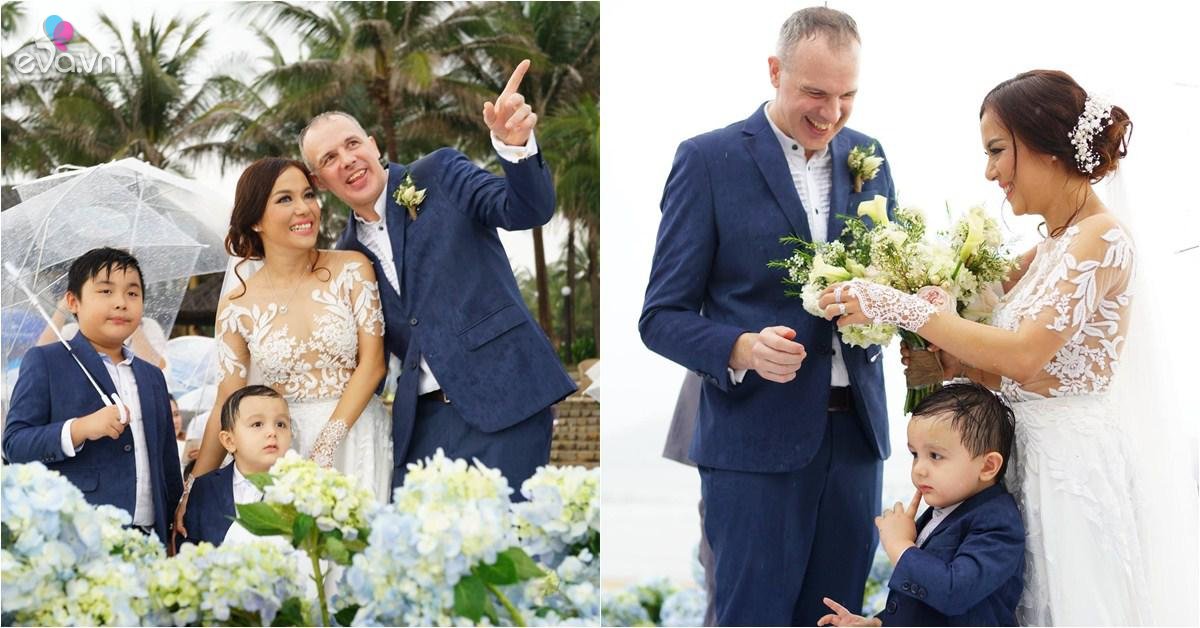 The wedding of the actor "fragrant coriander" Ly Thanh Thao stunning overwhelming beauty with love poetry scene with thousands of flowers hydrangea.
WATCH VIDEO: weddings in the Mui Ne beach of Ly Thanh Thao and her husband West.
After the wedding in her hometown Holland last month, the actress The smell of coriander Ly Thanh Thao and her husband continue to hold a wedding party in Vietnam. The wedding took place on August 18 with the participation of two families with the best friends. To this day (21/8), Ly Thanh Thao presents a series of beautiful photographs at this wedding.
It is known that the marriage of Ly Thanh Thao and foreigners was held on the beach of Mui Ne, Phan Thiet. The party takes place in a poetic setting and is also decorated with 1600 flowers hydrangea very romantic. In particular, the private son of Ly Thanh Thao seemed very sweet to the wedding parents.
Ly Thanh Thao and his wife have five years together before the wedding.
The couple has a baby in the West, baby, by the way, the actress's own son also lives with the couple.
The landscape of the wedding of Ly Thanh Thao is very romantic and romantic with 1,600 flowers hydrangeas.
The father of the actress brought her daughter to the stage. She touched her heart: "Once upon a time foreign films were being watched, there were bridal scenes … see how the bride wraps her hands under the cheers of everyone.It is a dream come true! Happiness does not come to words expression.
Common child, her own children enjoy the wedding parents.
Beautiful sweet cheeks
Mr. Ly Thanh Thao's Christian Romme is currently the general manager of a company in the industrial park Tan Binh.
Sweet moments in the wedding of "mother of two children".
Little Bo – the young son of the charming actress witnessed the marriage of his parents. The boy was popular with the public during the filming in the film "Practical nanny".
The wedding has both smiles and tears.
He told her: "From the moment I met you, I felt that you were a good smiling girl, loved yourself, friendly and sharing … I love you … and I decided I chase this woman, be my woman! "
Ly Thanh Thao told her husband: "Right after the divorce, I was free, and I never thought you would give your freedom to another man …"
"Since I've met you, love you … I always support you to do what you want, I'm glad you fly wings for me to fly, fly high in the air! I love you .. . for the rest of my life! "
Mother Ly Thanh Thao embraced her daughter-in-law and called her "daughter".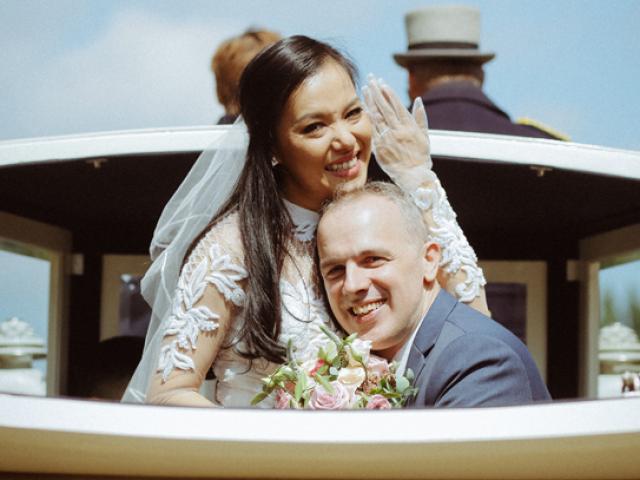 The wedding of the actor "fragrant coriander" Ly Thanh Thao and the Dutchman just happened not long ago.
According to Tracy (Discovery)
Source link