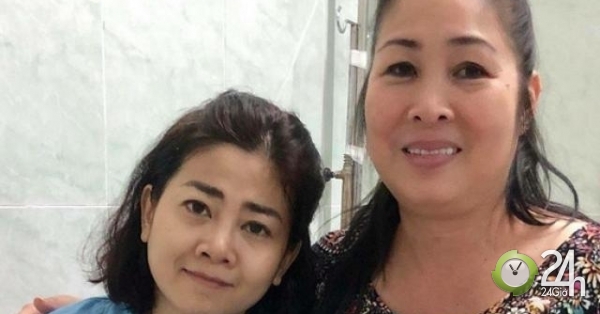 Monday 20/08/2018 15:15 PM (GMT + 7)
The actress has overcome the economic pressure during pregnancy, but the illness returns unexpectedly.
Actress Mai Phuong who suffers from lung cancer is a sad news for the Vietnamese entertainment industry at the weekend. Colleagues help and encourage Mai Phuong difficulties. The actress's life before the onset of violence shows a solid energy and great optimism.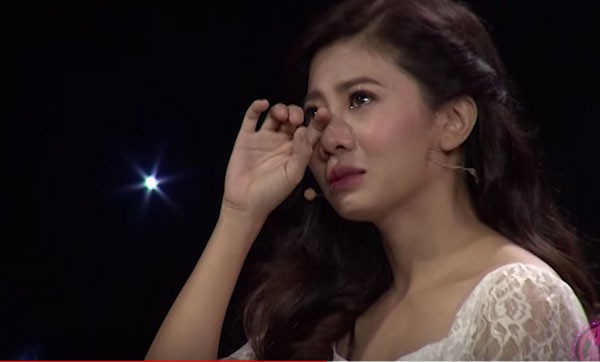 Mai Phuong cried on television when he talked about the difficulties of single motherhood
Passion for art, try in many areas
From the small day, Mai Phuong contributed to the drama at the age of 10. Her passion for acting helped her to pursue her passion for drama as the College of Theater and Cinema. HCM. After his graduation, Mai Phuong was the head of Phu Nhuan Theater.
From a stage actor, Mai Phuong turned to acting in a drama. She made her mark in many of her favorite films Ephemera, Flavor all, Angel white shirt…
In addition to acting career, Mai Phuong also tries to sing. She worked with musician Nguyen Van Chung and developed her name around 2010 with songs like Piano in the night, No more tears, Dream of angels, Heart of ice …
MV Piano in the night by Mai Phuong
Career is on, decided to be single mother
Mai Phuong and her daughter – Lavie
When the name was known to the public, Mai Phuong suddenly announced the suspension of entertainment activities due to pregnancy. It is worth mentioning, she decided to single mother. The father of the child is singer P.N.H, currently abroad.
Two people have three years of love. He and Mai Phuong broke out during her pregnancy. Despite this, Mai Phuong still decided to keep the baby in the belly and accepted to become a single mother and her lover abroad.
At birth, her friend returned to Vietnam to help Mai Phuong until she gave birth. Two people lived together briefly but then separated. In the course of time they are both friends.
Mai Phuong told about the difficult times, economic pressure with only 2 million per month
As her career progressed, she decided to choose her son, not her status. Part in the program Sing love storyMai Phuong burst into tears: "My nature is my life, always try everything, not only in love.
Difficulties at work, economic pressure, only 2 million pepper in a month, I think that should then remain and by all means to protect my child. Reimbursement of the film, I exclude all rent, but the other expenses of the calculation, because I do not count.
Despite the resistance of the family, she accepts to live hard, sometimes depending on the help to help. After the birth she worked hard alone to get money to support her school children.
33 years old, only raise children, sick again
For four years only to raise children, accept that the family is against, Mai Phuong was finally received by loving parents. But the idea of ​​life will flourish with the actress Alluvial sediment, bad news comes.
In case of discovery of lung cancer, Mai Phuong wants to hide. She always reminds her friends not to open it because they are afraid that they are labeled "sick".
The artist from the Hong Van visits Mai Phuong
"Until the morning of August 19, I still do not want to share my status with anyone because I'm afraid of problems and because people misunderstand that the child is" sick. ": Self-esteem and self-respect Too many friends, co-workers love, worry and want to share with Phuong.
The past two weeks, when I knew the disease, I was very confused because I did not know where to start, so everyone understood that I needed sharing. "
The efforts of actress Mai Phuong made colleagues, the audience did not suffocate. Through the conversation of MC Dai Nghia, a new spirit of optimism and responsible life of the girl has a small appearance, but a great soul.
Mai Phuong always shows the image of an artist who is responsible, dedicated to his work
Dai Nghia writes: "I love you … I know you're sick now, but I did not expect it to change that quickly, I was a guest on his program just a few days ago.
Look tired but try to smile to shoot, love you but dare not say much fear to make your mood swing more. I was told that he was hospitalized for lung cancer in the last phase, but not shocked. May you be the best with you.
Friends, colleagues and audiences, Nghia will stand out and ask all the help to help Mai Phuong in this difficult situation.
Phuong is an affectionate gentleman, an actor and a good MC, and also a single mother. My life is also difficult, not necessarily the fresh look that people often see in her.
Colleagues in the country and abroad have sent good wishes and trust, Mai Phuong will recover soon.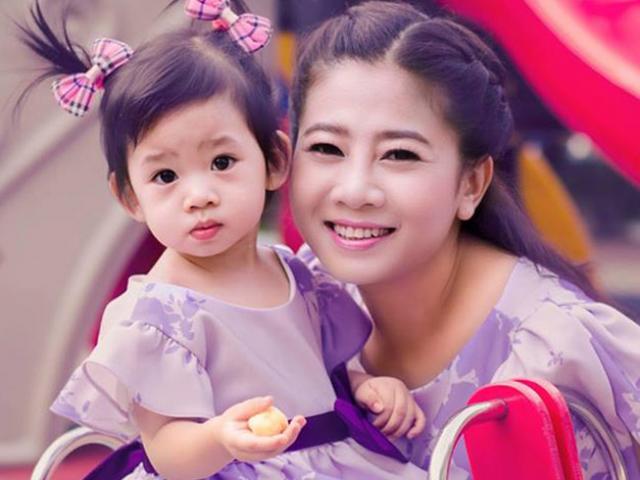 Snail Thanh Van and series of Vietnamese does not suffocate about the news Mai Phuong lung cancer.
Source link