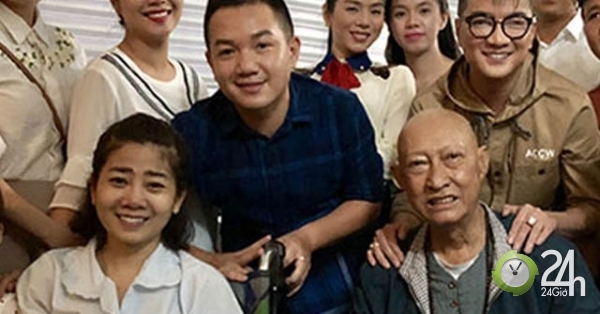 Sunday, 02/09/2013 13:11 PM (GMT + 7)
After being visited by two great artists, Mai Phuong could do nothing to feel miserable and she remembered her time as a dancer. Dam, Le Quyen.
After holding 2 nights of music "Love artist" and collected 1.7 billion to support Mai Phuong, actor Le Binh and many difficult circumstances, the evening of 1/9, Mr .. Mother Le Quyen was present in the hospital to to visit money and transfer it to two actors who fight lung cancer.
That is why the artist decided to send 300 million dong Mai Phuong and 300 million dong to artists Le Binh. The rest will be sent to people in the central region affected by flooding and children who are seriously ill.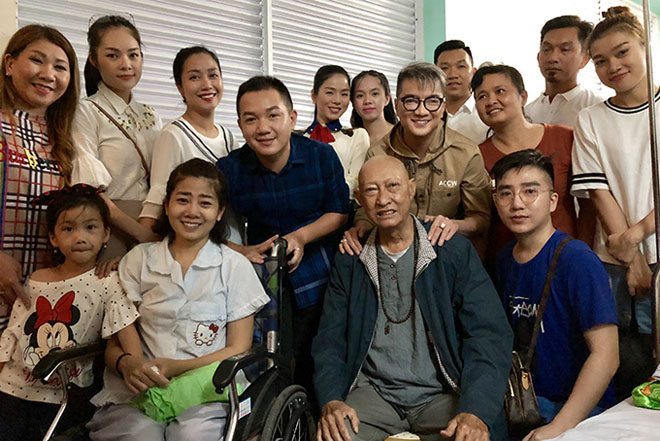 Mr. Dam, Le Quyen represents the group of artists present in the hospital to visit money and send money to two actors Mai Phuong, Le Binh.
Lying on the bed and receiving a lot of help from junior artists, actor Le Binh was very moved:"I feel very moved and I feel so loved by so many people, please do not call this charity, because it will feel very happy, but sharing will help each other in trouble." "Everyone has bad luck." It is important to stay positive. to overcome it. "
Meanwhile, Mai Phuong also burst into tears when he saw Dam Vinh Hung, Le Quyen to visit his body. She remembered her time as a dancer for Hoang Thong, who performed illustrations for the performances of the two artists.
The actress also asked for permission to embrace Dam Vinh Hung, Le Quyen, and to thank the artists, the public and the donors who helped in the past.
While Mai Phuong burst into tears when he met again. Mother and Le Quyen, artist Le Binh also very emotionally on the bed.
Actor Mai Phuong was hospitalized with lung cancer in Military Hospital 175, Ho Chi Minh City in early August. Since the information she had to deal with serious illness and only raising children, public opinion and the artists have joined hands to ask for help.
Meanwhile, artist Le Binh has been treating lung cancer for more than four months, but he has hidden all information. Until 23/8, many colleagues & audiences to know when its image on the bed shared by an audience on the social network.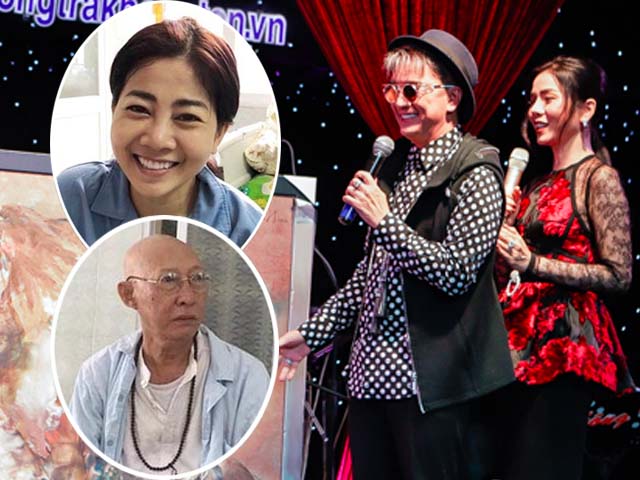 "Love artist" music performance of Dam Vinh Hung and Le Quyen took place last night 31/8, has received more than 800 million …
Source link