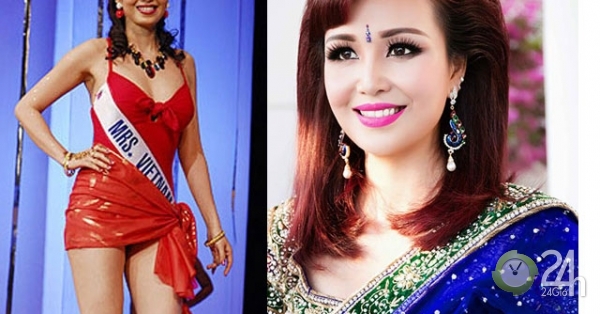 Wednesday 22/08/2018 13:55 PM (GMT + 7)
Miss Dieu Hoa was crowned at the age of 21 and then a fourth year student at the Faculty of Foreign Foreign Language School of Hanoi.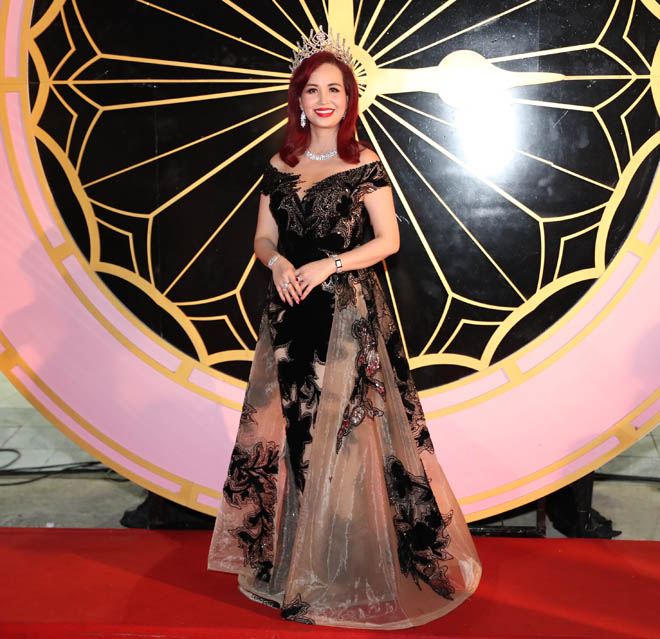 Beautiful young image at the age of U50 Miss Dieu Hoa
Miss Nguyen Dieu Hoa (born in 1969) was unexpectedly released again after 28 years of coronation. Dieu Hoa won the Miss Vietnam National Miss Teenage Contest for the second time in 1990 (the forerunner of Miss Vietnam Contest). Beauties are fluent in 5 languages: English, French, Russian, Indian and Thai. In 2006 she was listed on the Vietnam record as the "Most Skilled Miss".
Missing created pressure to perfect themselves
Miss Dieu Hoa shared the crown after many years the throne, shared: "I was very happy and moved, just like the day I attended the contest 28 years ago." When I was called Miss Vietnam, my feelings broke out, all my family members and friends stood up to congratulate me. At the moment everything is still ahead of me, the air of 1990. It is a milestone in my life. "
Since the coronation, Dieu Hoa has been very focused on preserving the image. She said: "When it comes to beauty queen, it is best to see it." The title is busy, but I think it's a positive pressure that offers me many benefits in my life and work. Thanks to that, you miss the perfect self. The more you have to cultivate knowledge, practice to keep your body shape, even after a family, birth must also look so beautiful. That is the motivation to practice, to take care of, to strive. "
The coronation was a milestone in the life of Dieu Hoa
Earn a crown but do not miss the school
Talking about the beauty of Miss Vietnam is often that the "flower buds are not free," said Miss Nguyen Dieu Hoa that it is important to try it constantly. "I was crowned at the age of 21 when I was in the junior year of Foreign Language University and after that I continued my studies, which was very important to me, so I decided to continue my studies at all costs. off at the university. I think my life is going to be a struggle, not a title, and I will stop trying. The title only offers more benefits ", Said Dieu Hoa.
As the most beautiful foreign language in Vietnam, the ability to speak 5 foreign languages ​​of the current Dieu Hoa is not lost tomorrow. She also wants to learn a second language, but does not have enough time. In particular, beautiful people said: "Maybe because I like foreign languages." If I have a passion, passion for something, learning becomes extremely enjoyable. I still want to learn more, but because of work, the care for the whole family. I have less time to concentrate on one language. & # 39;
Miss Dieu Hoa lives with her Indian husband and three children in Saigon
According to Dieu Hoa, learning from foreign languages ​​should be fun. "My father is a diplomat who speaks 8-9 languages." If he sees his father like that, wherever he can communicate, I like it. When people love something, people will be strong at that moment. & # 39; Miss added.
Her husband and 3 children are also very good in foreign languages. Mr. and three Miss children can speak English, Indian and Vietnamese. Dieu Hoa revealed: "Learning the foreign languages ​​of three children is very useful, because when I was born I only spoke Vietnamese with my children, and my husband spoke English and Indian, speak fluent Vietnamese, read Vietnamese as Vietnamese."
Perfect husband and 3 beautiful children, good study
This is the portrait of two Miss USA daughters
Now Dieu Hoa lives happily with her husband Maneesh Dane and 3 children in Saigon. Every year, however, she visited the family of her husband in India several times. She has happily shared: "My parents-in-law are doctors, I love my daughter-in-law." The culture of India and Vietnam is very similar, so I feel no disagreement, even my husband, he has been to Vietnam for a long time. Vietnam as his second home. "
Speaking of children, Dieu Hoa said: My daughter Nguyen Dieu My (21 years old) is the last year at Wharton Business School, one of the best American schools. More information about Management, Marketing and Business. Nguyen Dieu Ly (20 years), this year in the 3rd year of New York University in the United States majors in marketing, media, film. His son Nguyen Hoang Phi (18 years), this year in the last year of British International BIS in high school.
This is the husband and son of Miss USA
Close look nice, youthful at age U50 from Dieu Hoa
Two Miss USA daughters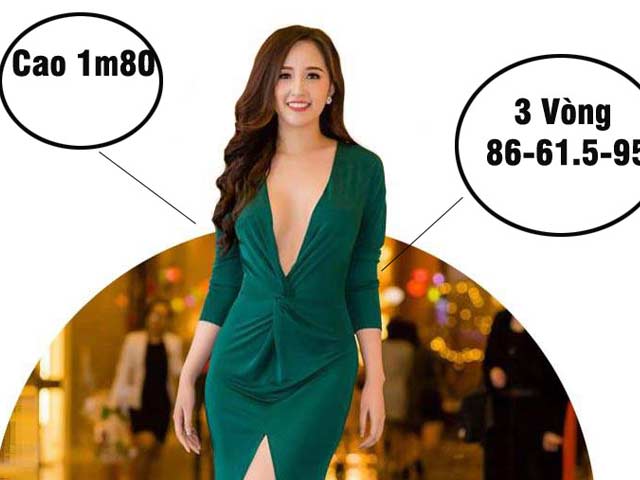 Rate the figure of 15 Miss Vietnam in the past 30 years. Based on the height of the beauties, Thuy …
Source link