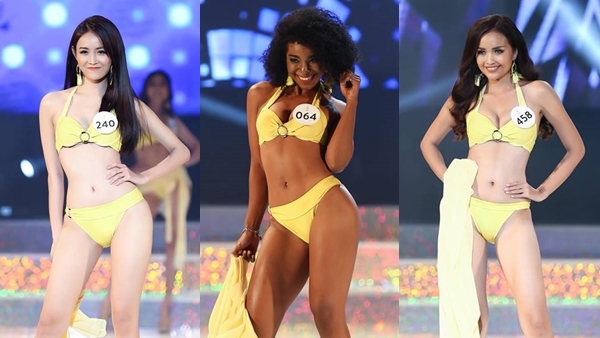 – On the evening of 22 August the final of the Miss Supranational Vietnam 2018 competition was held at the Walker Hill Theater, Seoul, Korea. Top 15 participants show off their hot body in swimwear.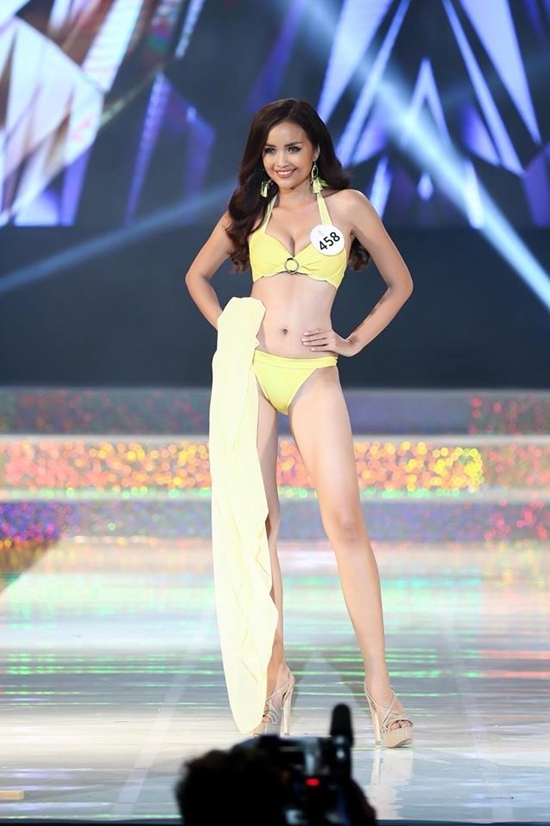 Vietnam's Next Top Model 2016 – Nguyen Thi Ngoc Chau has successfully overcome the remaining 14 candidates to win the title of Miss Supranational Vietnam 2018. It has a length of 1.74 m, weighs 50 kg, measured three rounds 80-60-90. Ngoc Chau was born as a professional model and ended his exams with confidence during the last night.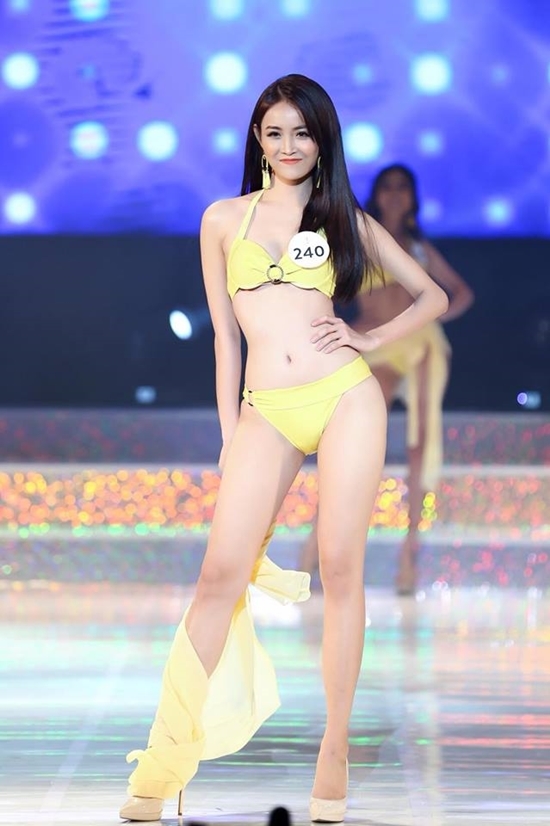 Top 2 Miss Supranational Vietnam 2018 named participant Truong My Nhan. Beautiful 1.78 m high, weighs 54 kg, measured three rounds 82-60-92. Before joining the contest, My Nhan is a familiar name when he appears at big and small entertainment events in the country.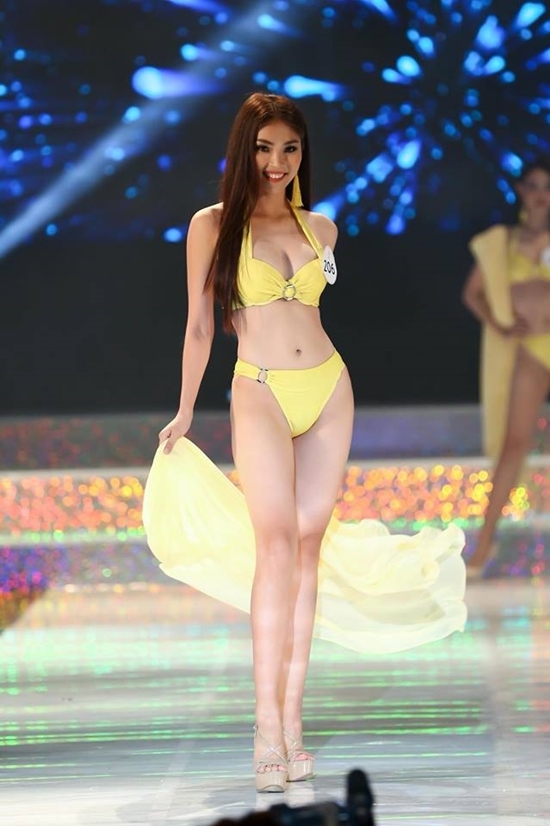 Hoang Vu Hien is a candidate for the Top 3 Miss Supranational Vietnam 2018. She is 1.76 m tall, weighs 53 kg, measured three rounds 89-63-90.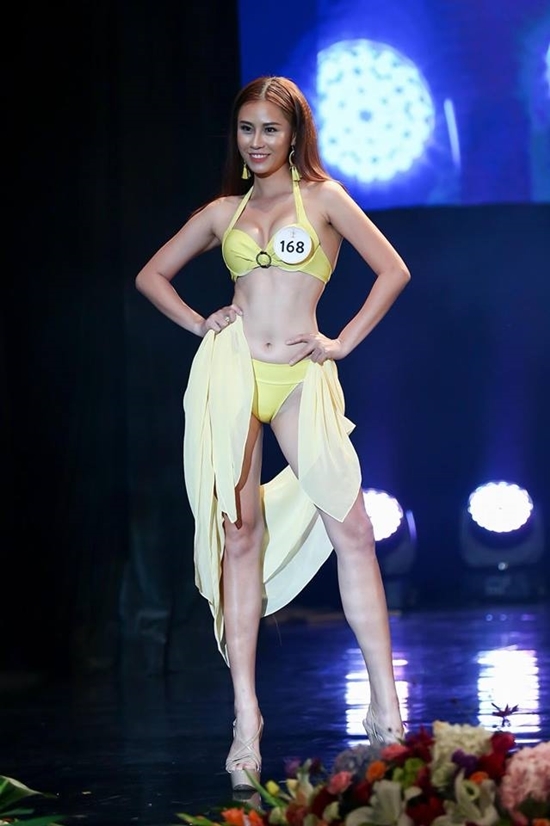 Huynh Yen Nhi is one of the participants with the best performing skills. Before taking part in this competition, Yen Nhi has achieved many successes, such as the first substitute Miss Asean 2017, Top 15 Miss Global 2015, the 1st place winner of Ao Dai 2016 … However, nice Unfortunately the crowd when the stop in the Top 15 final. She has a height of 175 cm and measures three rounds of 87 – 61 – 92. During the night of her research she won the Long Sleeve Beauty Award.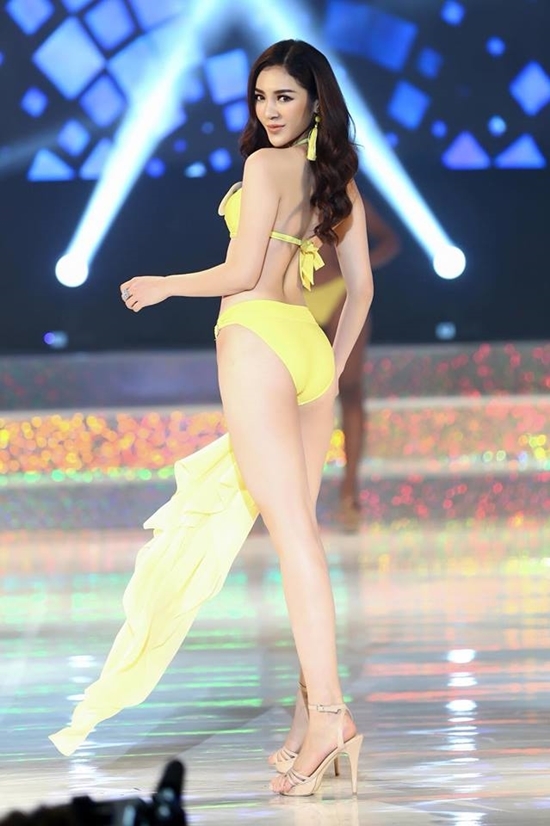 Bui Ly Thien Huong born in 1996, 1m74 tall, weighs 53kg, measured three rounds: 86-62-93. She participated in the Miss Universe-page in 2017.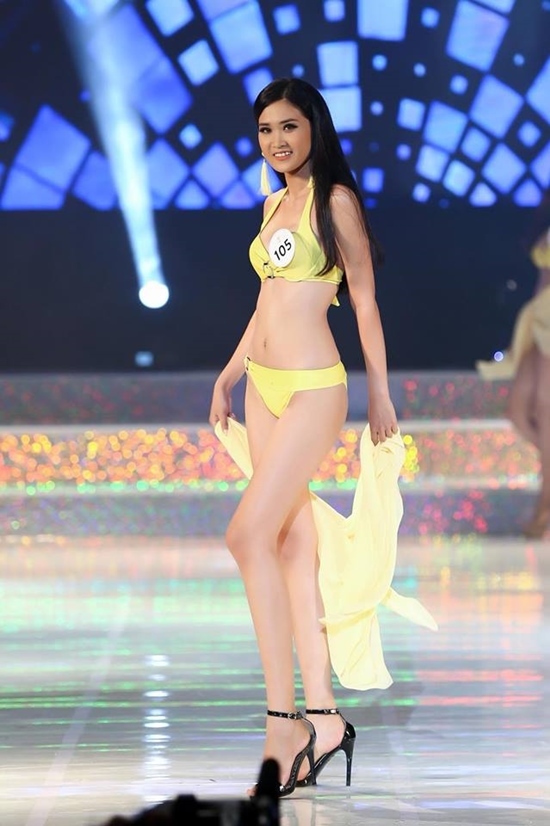 Do Hai Tran Hai was born in 1998, 1.73 m high, 55 kg, measured three rounds: 78 – 60 – 90.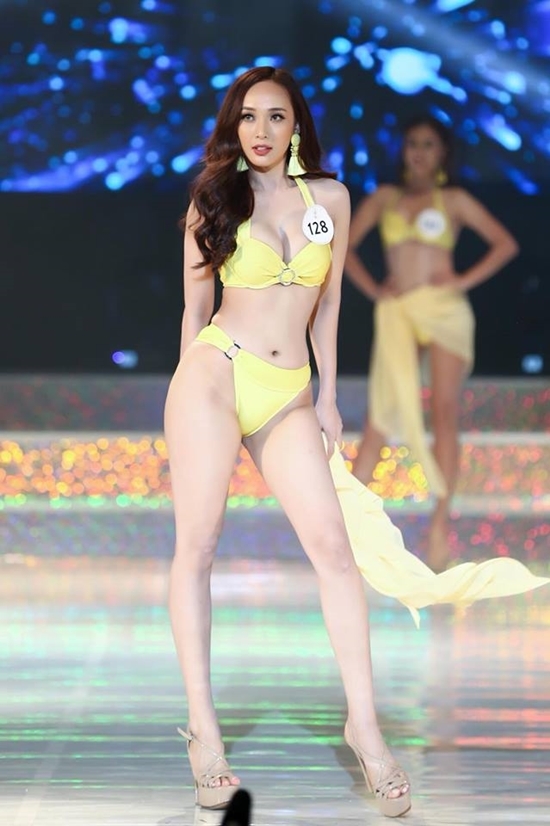 Beauty born in 1994 – Ngo My Hai height 1.71 m, 54 kg, measured three rounds 84-62-91.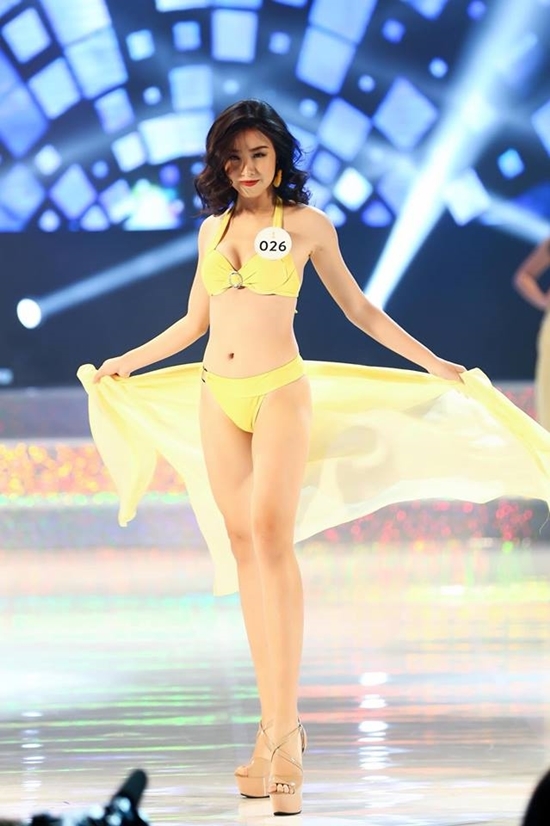 Candidate Nguyen Phuong Hoa was born in 1995, 1.67 m tall, weighs 52 kg, measured three around 79-62-89. She received a prize for intellectual beauty.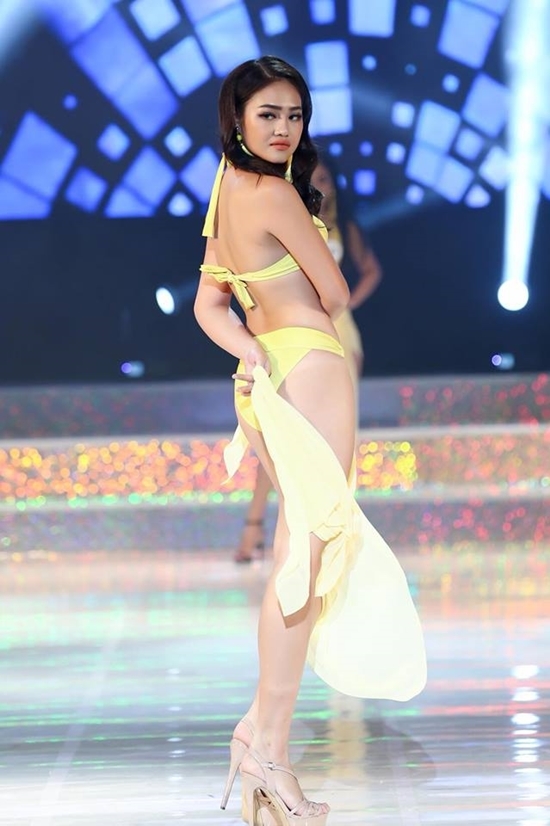 Nguyen Ngoc Minh Uyen was born in 1994, 1.73 m long, 56 kg, measured three rounds 90-63-94.
Participant Le Thi Bich Tram has an impressive height of 1m78, weight 51kg, measured three laps 85 – 62 – 92.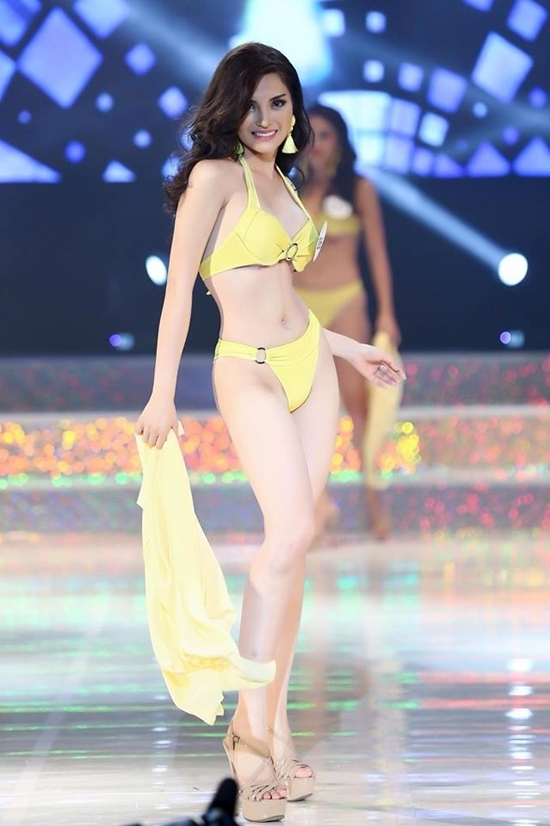 Beautiful Tran Nhan Ngoc 1.7 m high, weighs 56 kg and measures three laps of 88-65-90.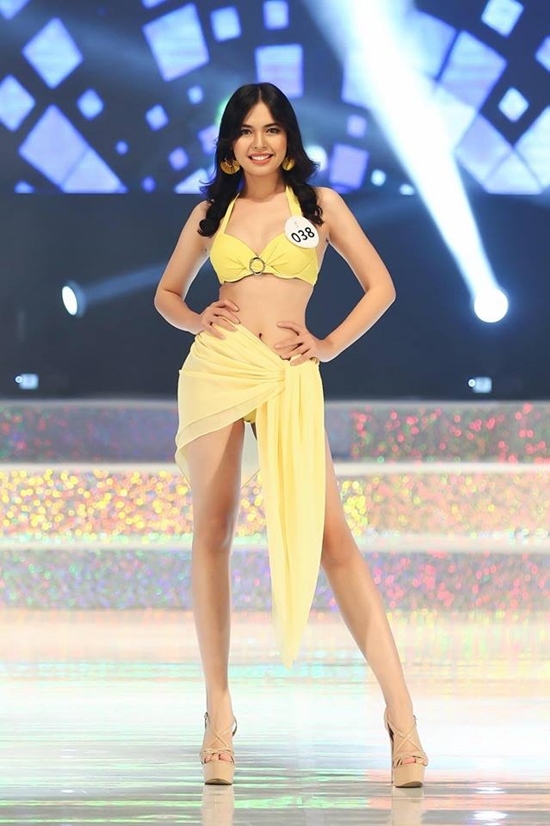 Candidate Bui Thanh Hang was born in 1993, 1m68 high, weighs 55kg and measures 3 rounds: 88 – 60 – 93.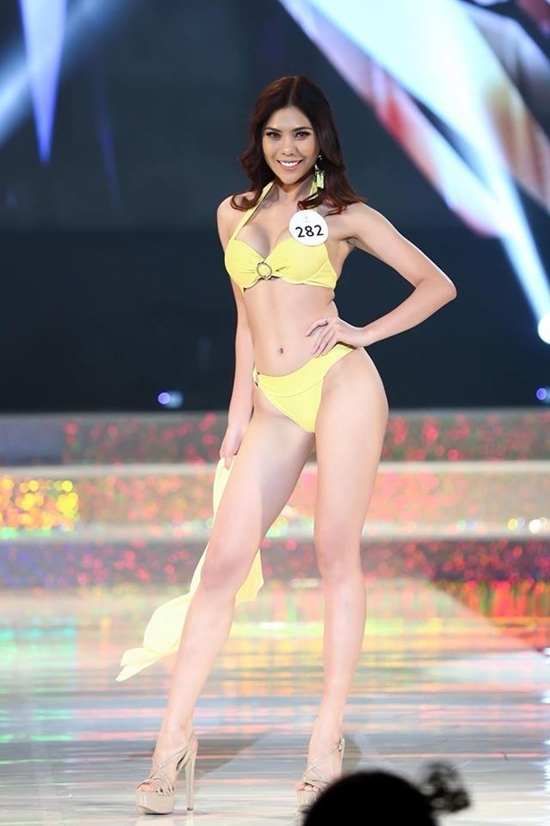 Li Hui Yi has a height of 1.77 m, weighs 54 kg, measured three rounds 84-62-92. She won the Evening Star Beauty Award.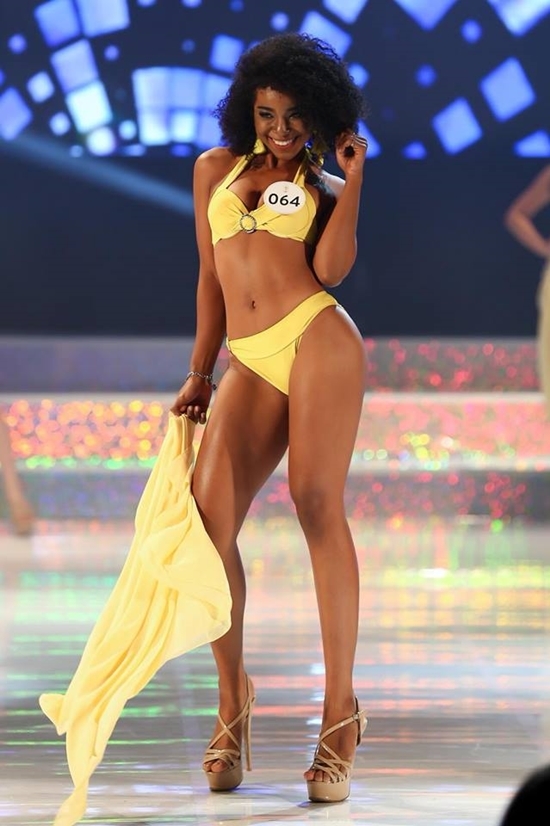 Huynh Thi Cam Tien impressed the audience through the skin brown sensual, with naturally curly hair. She is 1.7 meters tall, weighs 55 kg, measures three rounds 90-64-100. Cam Tien won the talented beauty. She previously participated in Miss Universe Vietnam 2017.
Do Trinh Quynh Nhu 1.76m high, weighs 51kg, measured three rounds 83-57-93. Beauty treasures won the beauty contest in the final match. She has previously participated in various models and beauty contests.
Liu Hang

Snake Thanh From: # Mai Phuong too heavy with Phung Ngoc Huy & # 39;
According to Thanh Van Phung Ngoc Huy was not only irresponsibly criticized, but also boycotted and canceled, but the relationship between Mai Phuong and Phung Ngoc Huy was not as tense as the netizens speculated and criticized. .

Mai Phuong received a special treatment for cancer and more than 850 million VND
In addition to the spiritual and material support of artists and fans, a doctor wants to donate lung cancer treatment to Mai Phuong because of her love for actress.

Ministry of Culture speaks about the red book of the king's residence in Ha Giang
The Ministry of Culture, Sport and Tourism has sent Deputy Minister Dang Thi Bich Lien to Ha Giang to understand the situation and to announce results shortly.

Phuong Mai shows off her body in a sexy outfit
Continuing the bold style, MC Phuong Mai show full of warm in the new image.

Huynh Thuy Vi attends Miss Asia Pacific 2018
Huynh Thuy Vi – Top 40 The 2016 Vietnam National Team is the official representative of Vietnam to attend Miss Asia Pacific International 2018.
Source link