Sunday, 09/09/2013 22:44 PM (GMT + 7)
Thousands of people burst into applause, applause applause when the beam of beautiful fireworks in the sky sparkle Saigon to celebrate the independence of the country in the evening of 2.9.
Clip: Fireworks in Thu Thiem
On the right 21 o'clock the pyrotechnics show starts at a high altitude on the roof of the Thu Thiem tunnel (district 2, HCMC).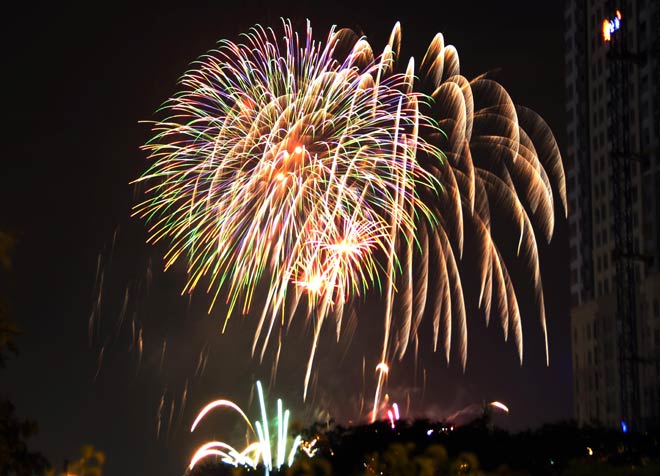 Every fireworks blows in the air with all kinds of light with a color that many people do not praise.
Thousands of people gathered in the pedestrian street Nguyen Hue, such as Ton Duc Thang, Vo Van Kiet Boulevard, Mai Chi Tho, Nguyen Tat Thanh, Van Don Yard … to view the fireworks art high. Everyone praised the beautiful fireworks
Enough shimmering beautiful shimmering mixed with the sound. When fireworks flashed through the sky, people watched and applauded
"I went with my friends to the Van Kiet Boulevard area to see the fireworks. The fireworks with the Tet holiday were very independent and sparkling," said Nguyen Thi Quynh, who lives in District 2.
Fireworks did not mind.
Many mobile phone users register the wonderful moment that sparkles in the sky of Saigon
Every time the fireworks exploded in the air, many people roared and applauded.
"Every year I go to look at the fireworks and every year there are different beauty.This year I saw a big fireworks show," said Tran Van Dong, resident of District 7.
When the fireworks show ended, thousands of people ran out into the street to come home, which led to traffic jams. On this occasion, Ho Chi Minh City also held fireworks at a low level in the Dam Sen cultural park (district 11) to serve the people and tourists.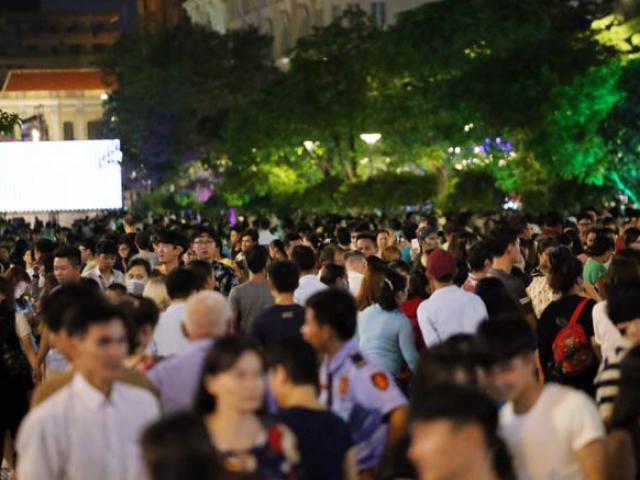 Thousands of people from all over the city center are watching fireworks on the roof tunnel …
Source link