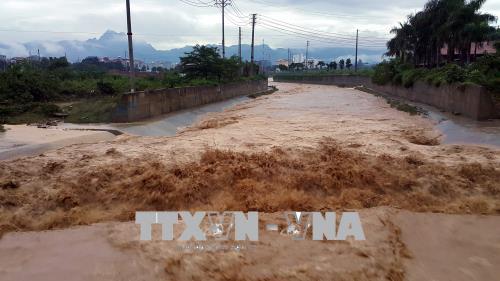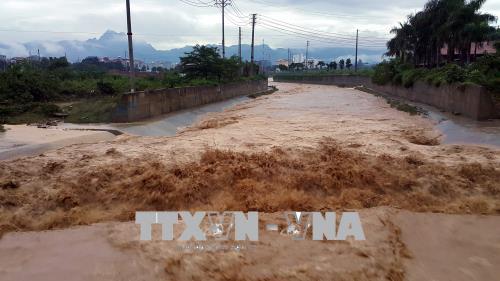 From 28 to 31/8, in the province of Hoa Binh, there is heavy rain, the total rainfall is from 116 to more than 400 mm as in the municipality of Dong Bang, district of Mai Chau; Dan Ha municipality, district of Ky Son 327.8 mm; Tan Pheo commune, Da Bac district 265.4 mm; Muong Khen city, Tan Lac district 289.4 mm. Large and long rains cause flooding in rivers and streams, floods, traffic congestion in many residential areas, roads that cause damage to people and property of the people.
According to the steering committee for natural disaster prevention and investigation and rescue of Hoa Binh province, heavy rainfall on the 31st of August in the district of Ky Son accelerated the roof, 9 houses damaged; flood more than 100 hectares of rice and vegetables; more than 10 hectares of fish pond; Talai Duong route 445 continues to landslide …
In the districts of Mai Chau and Tan Lac heavy rains also rains landslides, floods washed away dozens of houses, hundreds of hectares of rice fields, crops. In the Da Bac district, two high-voltage pylons were interrupted in the Dong Nghe and Tien Phong municipalities. In addition, line 12B on highway 70B, line C, has 10 points slope talong roof with a volume of thousands of m3; at km 131 + 250 national road 6, the part by the Tong Dau node is deeply submerged almost 50 m and now the water rises; The provincial roads have 120 points of talus landslides, which are upstream, downstream underground, dumped rocks to the surface of about 35,000 m3 as 433, 439, 445 …
To actively prevent floods and storms from minimizing damage to people and property, the People's Committee of Hoa Binh Province asked the leaders of departments, departments, districts, cities, implement flood prevention in the area. In particular, to ensure the absolute safety of landslides, floods, sudden flooding, resettlement projects, urgent block handling projects in the east of the Ong Tuong hill; Groups 4, 5, 6, Cham Mat Ward, Group 4, Thai Binh Ward, Hoa Binh City.
The province of Hoa Binh commissioned the municipalities to continue to view and evacuate people from hazardous areas and to direct traffic in flooded deep water areas through underground and spilled material; Dike protection, reservoirs such as Ban, Man Duc, Tan Lac district and Na Rong lake, Tu Ly commune, Da Bac district. At the same time, the provincial department for transport and communication with locations quickly coordinated landslides on roads, ensuring traffic and traffic.
Source link