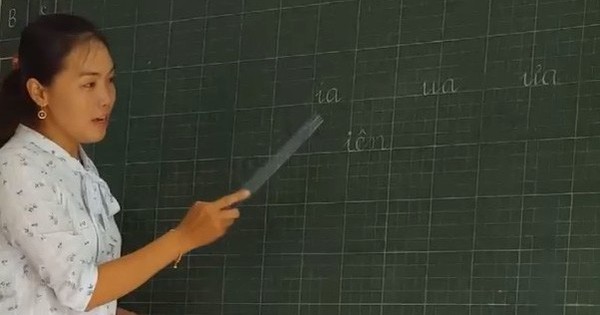 The scandal of the social network would be a teacher who learns a new spelling
Recently, social networking sites have seen a video clip of reportedly a primary school teacher instructing parents of students who go to grade 1 in the new curriculum with spelling changes.
In particular, if the clip content is shared, the teacher is on stage and instructs the parents to teach their children spelling of the words "k", "qu" under the new program should read as "c" or change the spelling of the words "i", "uôn".
Clip immediately placed attracting public opinion, attracting millions of views, hundreds of thousands of shares and comments. Most comments made confusion and did not know if this was really a new educational program.
According to the teacher's understanding, this is the spelling under the program of Vietnamese language technology training by Professor Ho Ngoc Dai. Many parents are not surprised by this spelling, while some other parents disagree with this new spelling.
With this in mind, PV responded on the morning of 26 August VTC news, The Head of the Primary Education Department (MOET) said the department will verify clips posted on social networks.
Representatives from the Ministry of Education and Training have also said that this is not a new educational program. The Ministry of Education verifies and will soon have information about this.
Source link