Monday 20/08/2018 17:09 PM (GMT + 7)
After the incident, the functional force temporarily suspend the tower crane to inspect and assess the quality of occupational safety.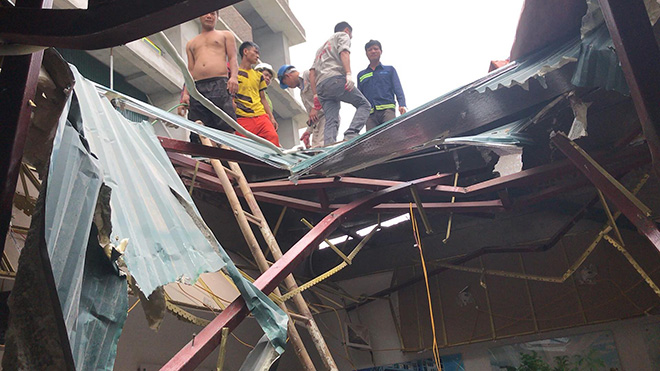 The crane crane incident occurred
In the afternoon of August 20, Major Vu Van Bien, head of the police of Me Tri Ward, district Nam Tu Liem, said that at 8:30 pm on August 20, Do Ngoc Hung (driver) and Tam) combined to equip equipment building for the construction.
In the process of the iron box 6m long, the size of 50x5cm underground to the 6th floor to implement the cable slipping, iron bundle fell for the project operator of the Thai Duong Production Investment Corporation investment).
After the incident, two vendors at the operator Nguyen Xuan Quan (SN 1991, Duong Noi, Ha Dong) and Dang Ngan Ha (SN 1998, Nam Dinh) were lightly rubbed. They were then taken to hospital for research and research. The incident also caused many property to be damaged in the operator.
Mr. Hua Duc Minh, vice chairman of Me Tri Ward People & # 39; s Committee, said after the incident, functional forces have temporarily suspended the crane to assess and verify safety, at the same time, consider administrative penalties against with the owner for safety reasons.
"The Nam Tu Liem district also gave the order to suspend the entire project to check safety at work, as well as a number of related issues," Mr. Minh added.
The incident caused the two people to be lightly rubbed
Earlier, morning 20/8, a cable break took place in the complex of commercial office services, kindergartens and apartments on plot HH1, Me Tri Ha urban area, Me Tri Ward, Hanoi.
Many people in the area said that the incident left two injured, including a wounded in the hospital. On the same day, leaders of the district inspection Nam Tu Liem confirmed that there was a cable break on the site, but no further injuries were reported after the incident.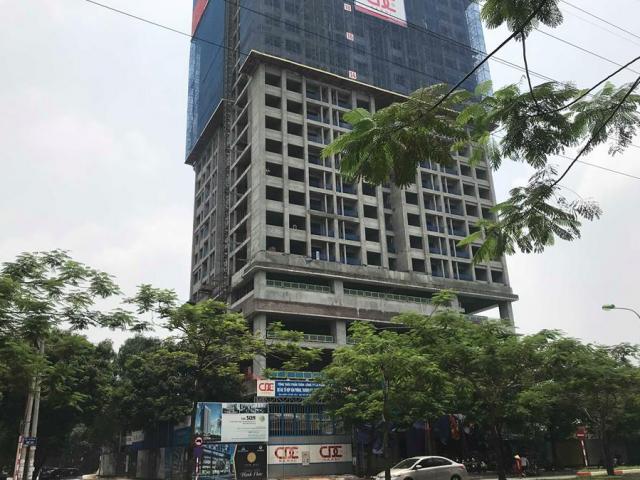 The crane material serves for the sudden failure of the structures, which means that many iron bars fall through them.
Source link