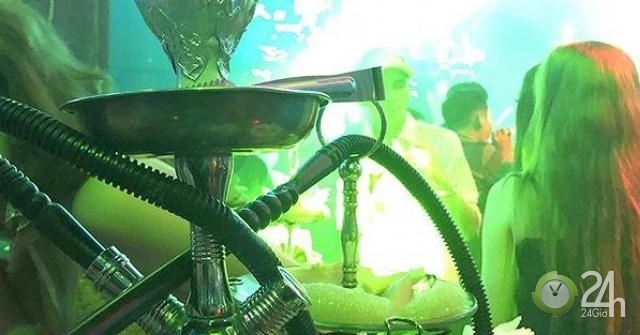 Wednesday, 19/09/2018 10:00 AM (GMT + 7)
Arab pills, or shisha, have long been considered a fashion stimulus for young people. Now the smoky smoke is filled with smells that are outdated, people play to another amusement: breathing gas (or laughing), American grass sucking fast … "clouds to the wind".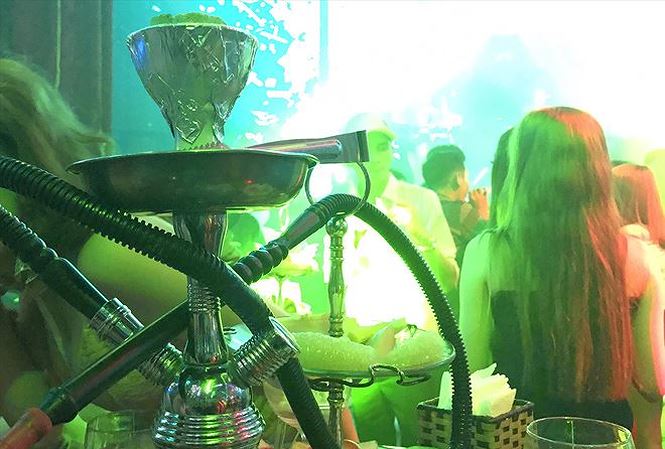 Shisa is almost outdated for the fast game on the wind
Hurry your "paradise"
In recent years, in Ho Chi Minh City it is not difficult to see people who laugh or use stimulants, such as grass smoking in cafes and bars. What is new, but its abuse has caused many problems for the social problems, even much of the "help" of hallucinogenic substances. Huy (21 years old, Tan Binh District), revealed one of the players: "Blue and red balls breathe in the air and suddenly the user rolls out in an inattentive way, it has, it has sweet, lively, it helps to cheer, to love life, to help you forget grief, loneliness, breathe in as much as paradise, go clouds in the wind.
American grass is a stimulant that affects the nervous system
Not often you follow the "believer" to take the night, we have seen how the players play the "grass" phlegmatic substances in the bar, nightclub. At a meeting point in District 3, after drinking a glass of wine, a group of very young youths "in the body" with the smoke wrapped in American grass, the smell of sharp, sharp he can not be mixed with the smell of beer around it .
Bao, a playmaker, said that although it was called a forbidden commodity for sale, American grass was not so difficult to own. Just go to Facebook and look for the words grass-American results for a lot. On the page "American Grass City" is advertised as "standard goods class 1, no impurities." 8g to sell 10g 300 thousand, 5g sales for 200 thousand, delivery.
Ho Chi Minh City is not just American marijuana and grass. Medicine stones for players who want to reach the peak is not difficult to reach the source. Earlier, Ten Phong Newspapers have reported on drug use in karaoke bars in the name of Fire in Binh Tan district.
The use of cannabis, American grass or drugs and laughing in childhood is to reduce stress, but the effect of reducing stress is not seen, but addictive. How many people live unfinished, how many families are shattered and society is shocked by the terrible cases of perpetrators of drug use.
The murder related to the use of drugs can refer to singer Chau Viet Cuong, after drug use. This singer has put a garlic in a medicine that causes death.
Unpredictable threat
Talk to reporters, Bui Van Cu – Ho Chi Minh City Association of Chemists said: "Behind the smiling ball that the boys and girls have used headaches are always hidden neurological disorders, cancer and there are also bridges that bring them to other addictive drugs. Laughing gases, also known as N2O (nitrous oxide), can cause hallucinations, want to laugh, like a mild drug, and their use will be just as addictive as other cocaine or other drugs. "
According to Cu, earlier, when it was prepared to cure the sick of the lungs, discovering the special nature of N2O, scientists called the nitrous oxide. By 1799 Laughing Gas was used by the British nobility for entertainment purposes by gathering masses of people and then breathing in laughter to "go to the wind" and make the party more exciting.
Dr. Truong The Dung – Head of the Volunteer Physicians at Ho Chi Minh City explained that N2O can cause hearing loss if it is used without distinction, overuse or use without expert controls. The vision of the healthcare sector in Western countries has warned that N2O is also associated with many harmful effects such as depression, syncope, uncontrolled convulsions. This gas causes respiratory failure, breathing if the user is suffering from cardiovascular disease, asthma or other respiratory diseases if he is abused. The drug is divided into two groups: the neurotransmitter and the neurotransmitter. Drug addicts use stimulants, including new cannabis (American grass) and bath salts (mephedrone, cathinone).
American grass stimulates the nervous system stronger than that cannabis is preferable and also causes more serious damage; The addictive potential of American grass is believed to be higher than that of marijuana, and its effects on the nervous system, psychosis, hallucinations, hallucinations, and "clouds of wind." are also higher than marijuana.
According to Dr. Huynh Thanh Hien – Mental Hospital of Ho Chi Minh City – is next to drug drugs, a new "ecstasy" N-Ethylpentylone or pills with impurities para-methoxyamphetamine when used with alcohol as well. Causes of poisoning, which puts users at risk of respiratory circulation, severe heart failure and death if an emergency does not occur in time.
Yen Nhi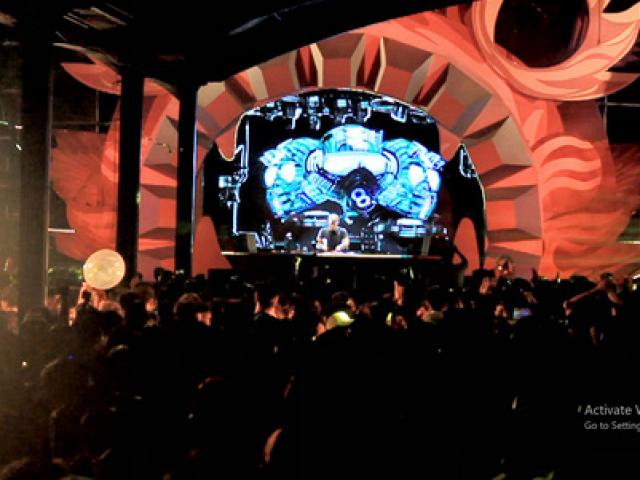 Victims of the incident at the music festival 16-9 in the West Lake water park (Hanoi) hospital emergency …
Source link