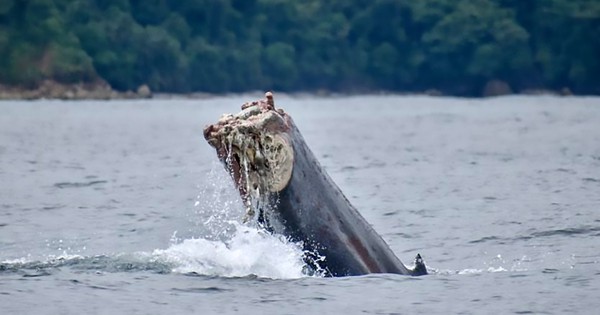 Initially the humpback looked normal, but when he dived and the body hit the water again, the spectator saw his terrible wound.
to follow to express, the video was shot of the city Nuqui, west of Colombia. Experts say that the whale will soon lose its tail as a result of hooking up fishing nets. They explained that the fishing net was so tight that the blood of the whale could not flow, which cut off its tail.
This video was filmed by members of the Macuaticos Foundation (MF). They are afraid that the whale does not live long enough.
"This whale is unlikely to live long because the tail is important for swimming and deep into the sea," said biologist Cristian Bermudez.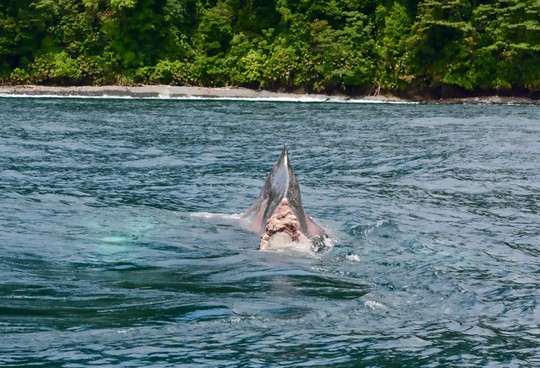 The terrible wound of the humpback. Photo: CEN
"We have been looking for this whale for a week, and when we found it, we saw coffee-colored wounds look awful," said MF chief Natalia Botero. Ms Botero added that the MF is trying to persuade local fishermen to change their fishing habits that harm marine life.
"They have fished their entire lives this way and that's how they earn their living, so we have to find alternatives for them," Botero said.
After the video was released, Colombian experts in marine conservation urged fishermen not to throw fishnets into the sea just like that, because this could threaten sea life.
"It is terrible to see that mammals have catastrophic consequences because fishing is not well controlled," says Maria Clara Diaz Granado.
Power (according to Express)
Source link