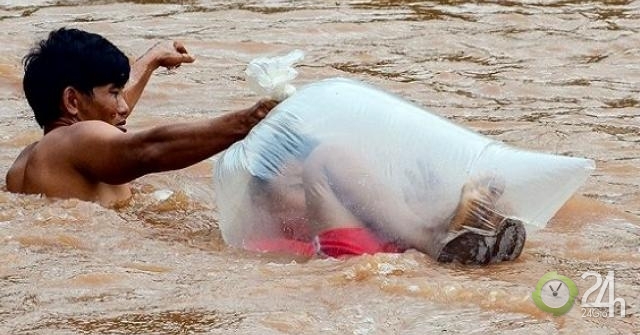 Wednesday, 05/09/2018 21:36 PM (GMT + 7)
Without a bridge for pedestrians, the students are used by adults to take plastic bags and push them over the river.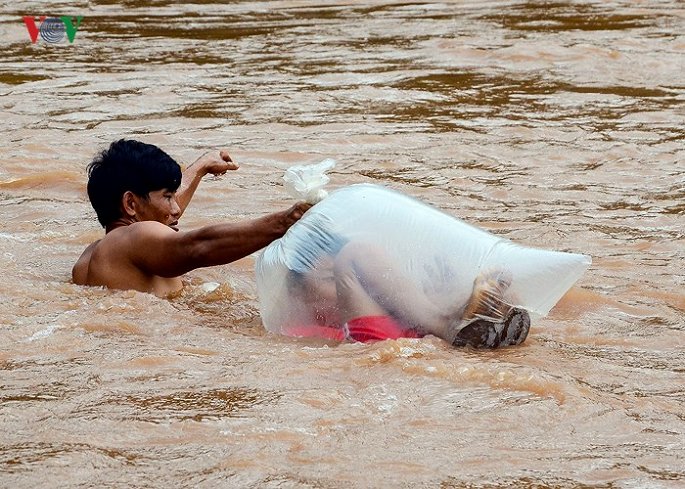 Students are used by nylon women to wear the fast river (VOV image)
On September 5, public opinion on the image of adults using large plastic bags for students inside, tied and pushed through the river flows before the new school year.
The incident took place in the village of Huoi Ha (municipality of Na Sang, district of Muong Cha, province of Dien Bien) and the reason for the above actions was due to the lack of bridges over the river and this is the only and safest method. Let's go to school.
Mr. Vang A Pa, chairman of the People & # 39; s Committee of Na Sang Commune, said that students should pull plastic bags to adults to take the river to the river every day.
"This is a border with Lao People's Democratic Republic, the life of the poor, there are no bridges in this area, the municipality has proposed to support a bridge to local, but not found feedback, & # 39; said Pa.
According to Vang A Pá, Huoi Ha village has more than 75 households with more than 400 people, people's lives are still difficult. To go to the center must go through the stream and forest road is quite long to be. Every time flood water, Huoi Ha village is almost isolated, spring water is very high.
Le Van Quy, vice-chairman of the provincial people's committee of Dien Bien, confirmed that many students in Huoi Ha village had to collect plastic bags, thanks to adults who came through the floods to start their school in real and local schools. will solve this quickly.
Mr. Quy said: "Huoi Ha-school is located more than 25 km from the municipality of Na San in the Muong Cha district.To go to school, teachers, students must go through many rivers and streams.
Previously, people had to bridge a temporary bridge for students to go to school. However, the temporary bridge was washed away during the recent flood. On the first day of school, the children from high school go to the study center, so parents have to go to school. Fear the children in trouble so parents think of ways to get into the plastic bag and then draw the flow.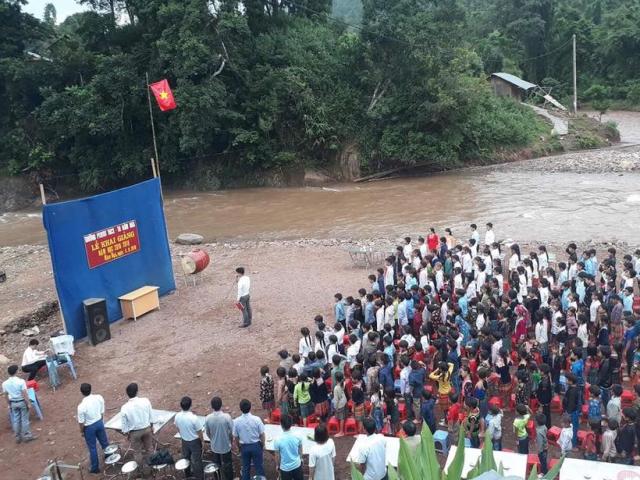 Teachers and hundreds of high school students stand together on the banks of the river to celebrate the flag ceremony in the new school year 2018-2019.
Source link