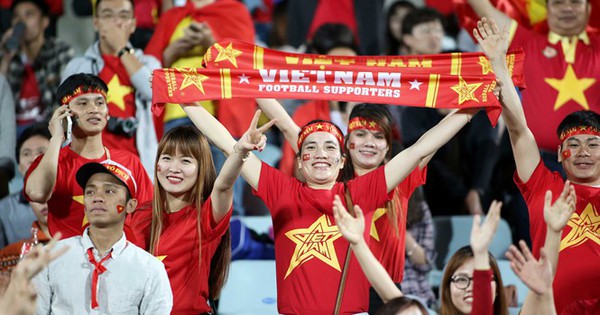 The Vietnamese embassy in Indonesia on August 25 has announced that there will be some remarks for Vietnamese fans to Indonesia to cheer up the country sportsmen participating in ASIAD 2018, in there are male footballers Olympic Vietnam.
To ensure safety and security, Vietnamese fans have to mention one point to Indonesia:
Fans must consult the Indonesian regulations, coordinate information and buy tickets at the official ticket offices of the congress organization committee (the official website of the organizing committee of the congress, the 18th Asian Games at www.asiangames2018.id.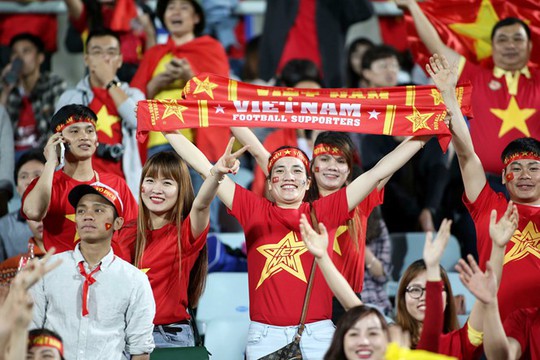 Vietnamese fans cheered the Vietnamese Olympic football players on ASIAD 2018 – Photo: TNO
Vietnamese fans must keep their personal papers (passports), personal belongings and belongings to prevent loss. comply with the regulations of the host country to prevent legal problems; to behave in a civil manner, without extreme actions that influence the image of Vietnam.
The Vietnamese embassy in Indonesia advises Vietnamese fans to use large taxi companies or directly book a car (via popular mobile application software in Indonesia, such as grab, gojek …) to prevent Taxi's are not regulated according to the regulations.
Contact the Vietnamese Embassy in Jakarta, Indonesia at: 25 Jalan Teuku Umar, Menteng, Jakarta Central, Indonesia; E-mail: [email protected]; Hotline: +62.811161025; Civil protection station: +84.981.848484.
Meanwhile, to meet the needs of Vietnamese fans to "fire" for the athletes who compete in ASIAD 2018, especially the Olympic soccer team Vietnam with the core is the U23 players in Vietnam Vietnam Airlines arranges two non-stop flights of Hanoi to Jakarta and adds a return flight to Ho Chi Minh City – Jakarta, which brings the total number of trips. fly from Vietnam to Jakarta on 27-8 to 4 trips.
In addition, many travel organizations have also immediately launched a tour to Indonesia, where fans cheer for the Vietnamese Olympic team, opening sales from 24 – 20 hours. Vietnamese fans can encourage Vietnamese Olympic players to play in the quarter final match at 7:30 pm on August 27 at the Patriot Chandrabhaga Stadium in Bekasi.
Tour companies sell trips to Indonesia to promote the Olympic Games in Vietnam with prices ranging from 11.9 million (on the day) to more than 15 million (overnight in Indonesia).
In addition, some travel organizations also cooperate with Vietnam Airlines to sell airline tickets to Indonesia on 27 August (Olympic men's final men), 29-8 (semi-final) and 1-9 (common). Left). The ticket price varies from VND8.3 million (27 August) to VND9.5 million per guest (29 August and 1-9 September). All tickets continue the same day.
D.Ngoc
Source link