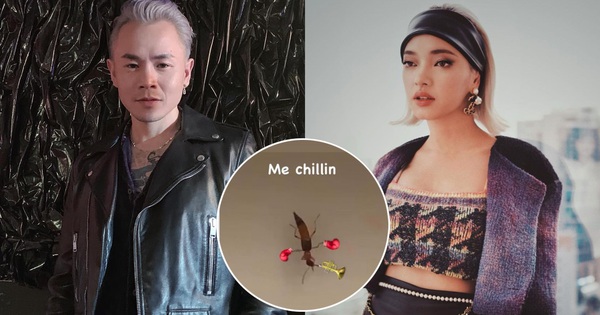 Not long ago, Chau Bui suddenly revealed a strange wound on his neck, which made many people think it was someone else's "beloved love". But in order not to let people "guess the old group", the beautiful woman immediately spoke and confirmed that she had only been bitten by the ants! But not long after that Binz suddenly gave himself a new stage name "Binz Ba Khoang", which made fans very curious. I don't know what "wind" got the male rapper so excited and gave that stage name to himself. Until today (December 1) Binz had the official answer to this three-room series via Instagram stories.
Specifically, a beauty born in 1997 uploaded a photo of a three chamber ant on her personal page with the status line: "It's him, OMG" aims to "convict" the perpetrator for causing her cuts. A few hours later, Binz re-shared this image of this ant, confirming it was himself by saying: "Me chillin" (I am relaxing). So after a few days "open face down", finally the voice BIGCITYBOI I also admitted that I was the ant who bit Chau Bui, also known by the rap name "Binz Ba Khoang"!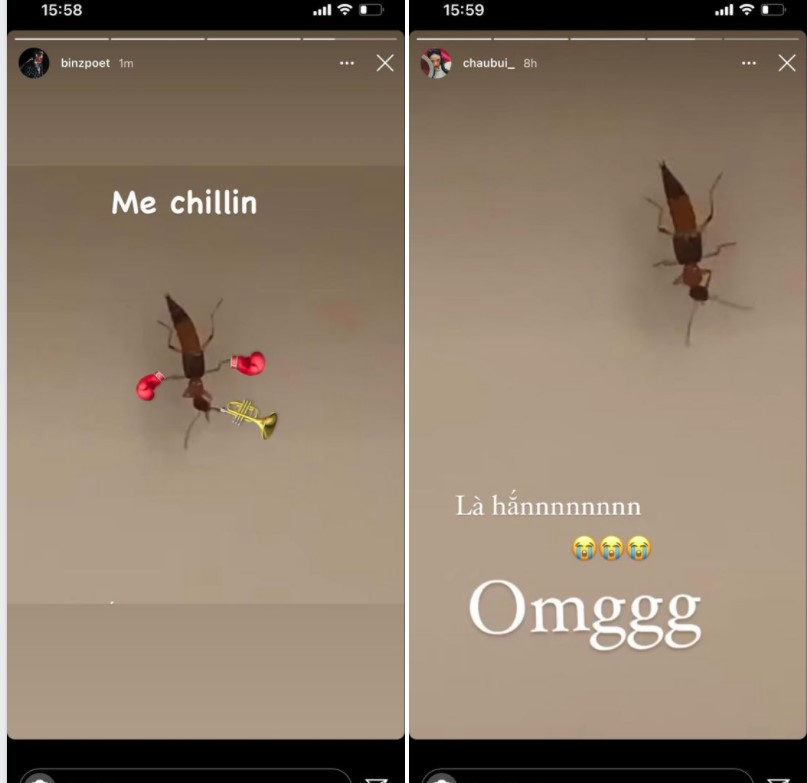 Binz was gone and eventually officially admitted to being the ant Chau Bui often referred to
Recently Chau Bui has been suffering from ant bites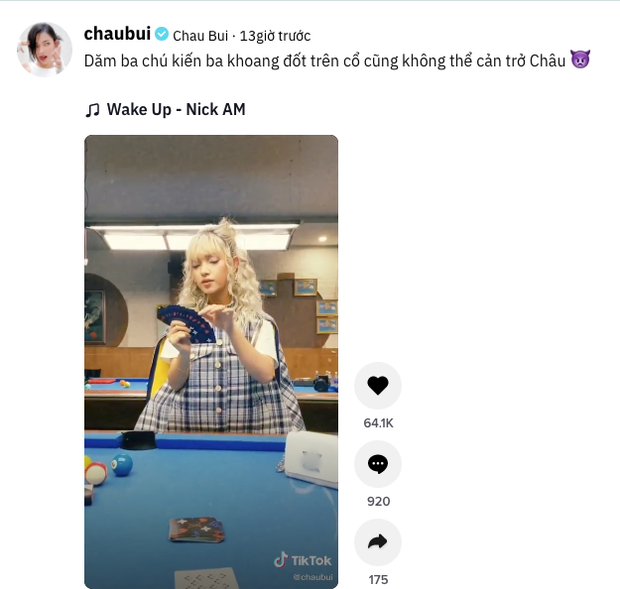 The beauty constantly mentioned the three-chamber ant on her personal page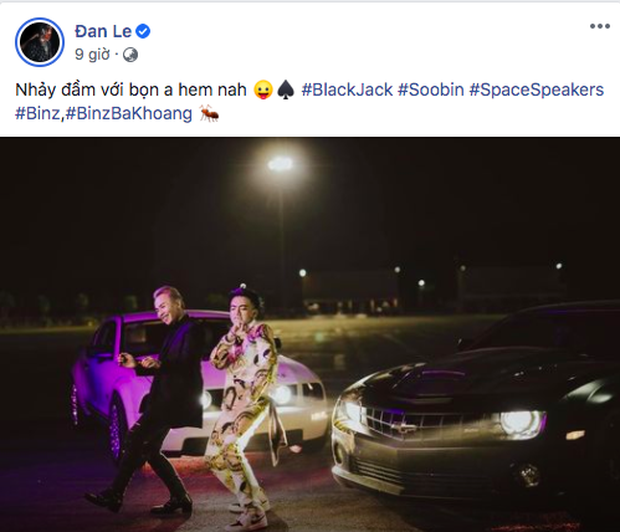 Binz also unexpectedly named his new rap name "Binz Ba Khoang".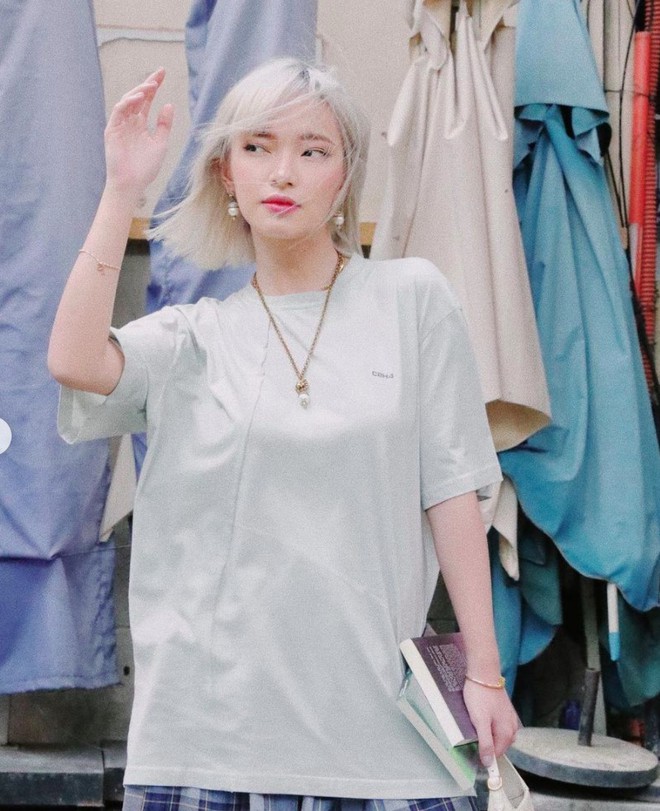 The level of "salary lifting" of Binz and Chau Bui is increasing quality
Photo: Instagram character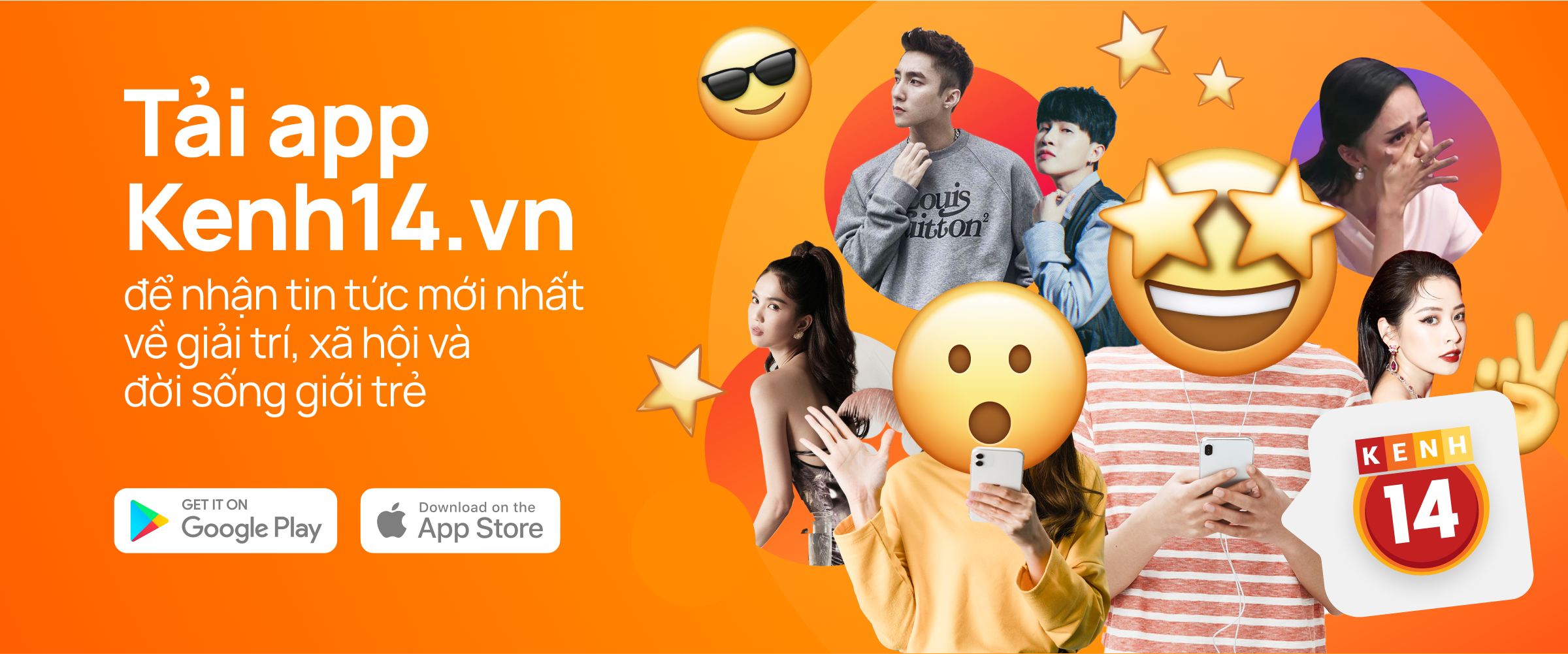 Source link