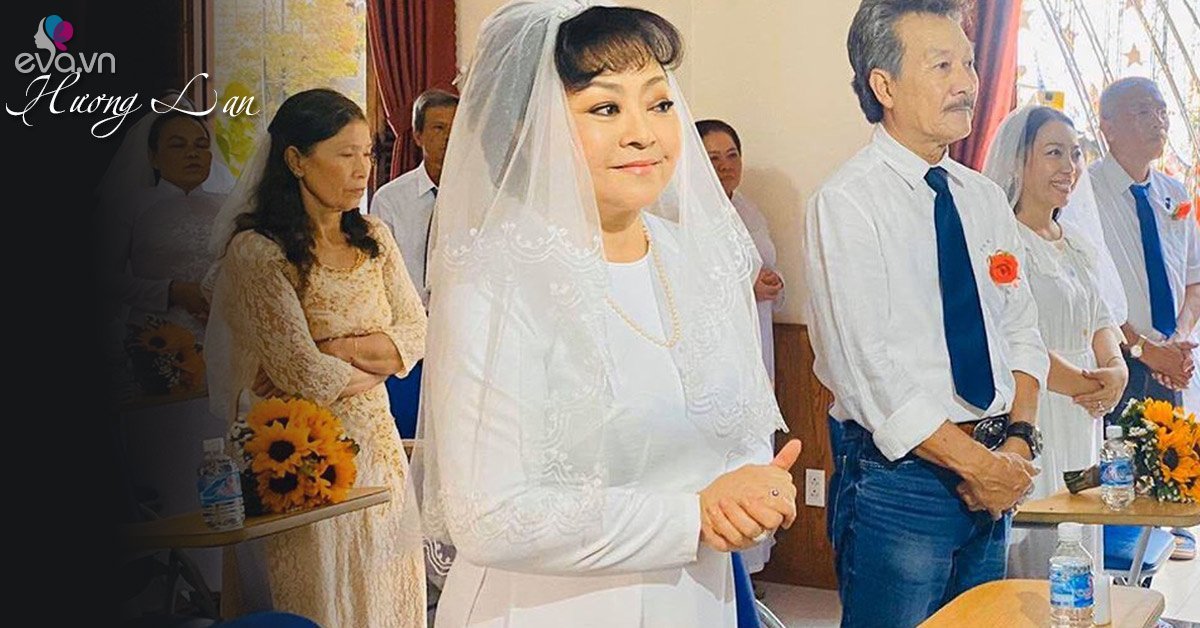 Huong Lan is known as a reformist and golden vocalist in the overseas music industry and in the country. In addition to these successes, there are the ups and downs in both life and career.
Famous with the new music, but stick with the reformist
From an early age, Tran Thi Ngoc Anh (the birth name of singer Huong Lan) has shown her singing talent and her exceptional acoustics. Ngoc Anh imitates her father's guitar singing very well and is definitely a family kid steeped in the cradle of Southern folk songs. As a famous reformer, Ngoc Anh's parents and everyone in the house sang well.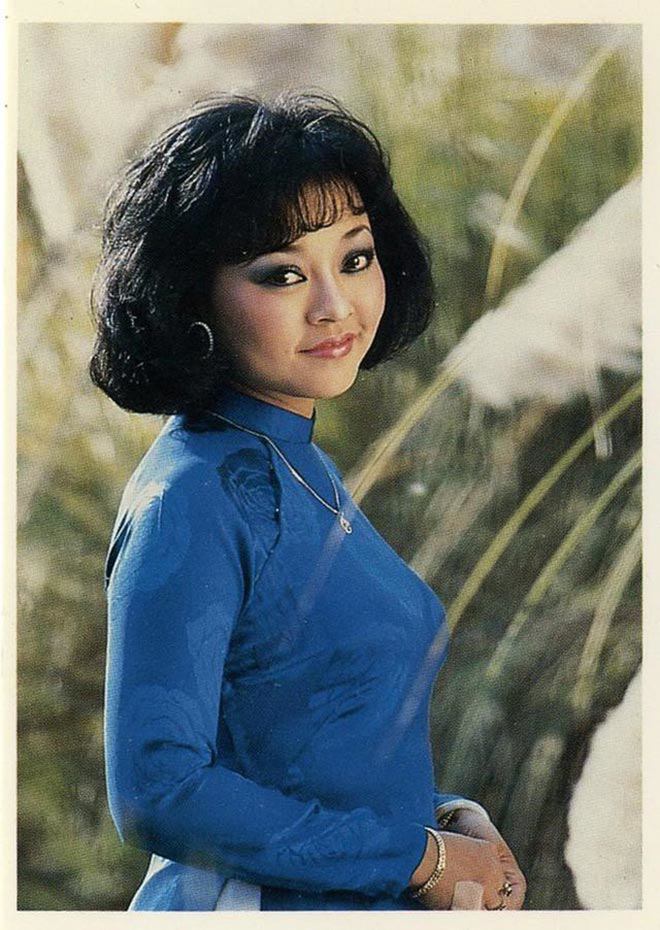 Ngoc Anh (Huong Lan), a singer in the music village, is also a Cai Luong peach girl born into a family of reformist parents.
Realizing that his daughter could go far on the artistic path, artist Huu Phuoc focused on teaching Anh to get acquainted with the amateurs and the art of reform. Anh learned it somewhere, but her father also let her learn from other famous celebrities of her time like Thanh Minh, Thanh Nga, Sau Tung … Being put on stage at the age of 5 in the play. "Young woman Nanchang", Anh heard that the baby's reformed voice was sweet and inspiring at the time. Everyone in the delegation complimented and within a short time Ngoc Anh became famous as a child star on the Cai Luong stage.
Several years later, Ngoc Anh's family life was cut short when her parents separated. During that period, the listener was deeply depressed as Ngoc Anh's voice haunted the grief of an immense childhood. To overcome the struggles to earn a living, Ngoc Anh had to follow her father to sing from there. In 1966 Ngoc Anh met musician Truc Phuong by chance while singing, a king of love music, and his singing life has changed dramatically.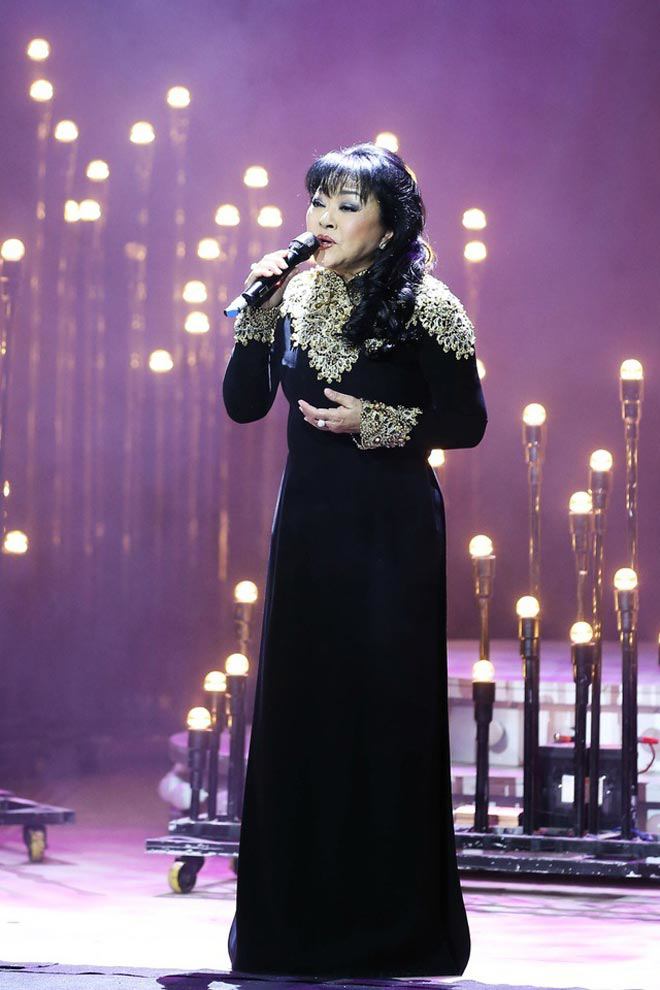 Since then, Ngoc Anh joined the new music line and changed her stage name to Huong Lan with her father's permission when she was only 10 years old.
With the first song 'Who's going to Hue "Singer Huong Lan quickly emerged under the training of Truc Phuong. Saigon Radio regularly plays a series of Huong Lan's following songs. Huong Lan is becoming more and more famous for the songs of the Bolero line at the time by composers Truc Phuong, Duy Khanh, Nhat Truong, Thien Thuy Mien … The name Huong Lan and well-known songs like alcohol are always mentioned in the media. honored her as the "child prodigy" of music. The radiance of Huong Lan's life lasted almost ten years until Saigon was liberated (1975).
The turmoil in the music world began when life changed, according to her father, she returned to the reformed stage and immediately became the main dig. Sings for the reformist group Kim Chung with her father, but Huong Lan often plays with the main duo Chi Tam. This pair of performers brought the once opera stage to life and shines through the plays: "Han Emperor Chieu Quan", "Durian Bloom", "Love and Tyrant" or "Fall to Truc Lane", "Luong Son Ba – Chuc Anh Dai" …
His 7-year marriage to Chi Tam broke down
Huong Lan and the famous Cai Luong artist who plays Diep – Chi Tam were formed after artistic successes together, they got married in late 1975. Radiant in love and glory on stage, Huong Lan At that point just turned 19 years old. The female artist gave birth to a son the following year and named him Bao Nhi.
But then fate has pushed obstacles into Huong Lan's happy family. Three years later (1978), Huong Lan and his son emigrated to France under family sponsorship. They began a life in exile, toil, and settled first in the outskirts of Paris.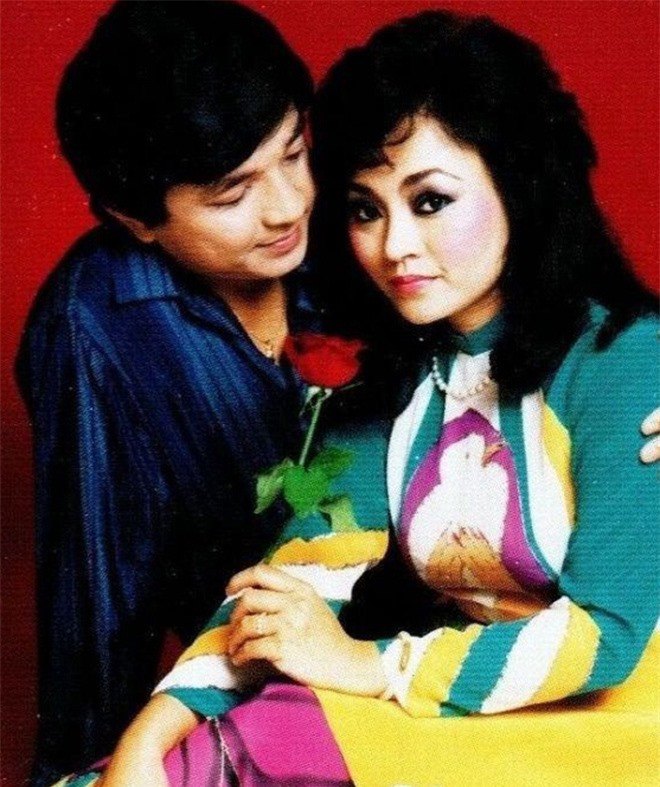 In the tight economic conditions, Huong Lan also gave birth to a second son when she just moved to a birthplace.
To earn money to support the children, they both have to work as wage laborers. While supporting her husband to learn French and an apprentice to prepare for the life to come, Huong Lan looks for a job in a restaurant. Life gradually became less difficult when artist Chi Tam applied for a job at an electronics company more than a year later. But the worries that arose between the two, the artist's love was exhausted when they entered life for a piece of rice.
Over time, the cracks cannot be repaired, four years later each person falls apart. Both Chi Tam and Huong Lan were saddened by this incident, but neither blamed each other, just blamed that they got together when they were too young to understand the difficulties that will be experienced. In 1982, Huong Lan took her two children to the US to settle. "Actually they were both too young at the time, but not so much in the current case", singer Huong Lan told the press. Here Huong Lan finds her passion for music that has been with her for over 10 years, with the confidence of love and encouragement from the audience.
After years of separation, the two are still not together on the same stage. Although she and her ex-husband received many invitations from music centers, Huong Lan also invited him to her programs, but Chi Tam refused. She said this refusal stemmed from family matters, but both colleagues' relationships were normal. "If I don't like it, I shouldn't put them in an awkward position.", the singer said.
Love in America and admirable happiness
In 1985, Huong Lan brought her two children to the US to settle. She met Mr. Dang Quoc Toan, an aeronautical engineer, at the birthday party of singer Elvis Phuong in early 1986. This relationship officially started two years later. He said to his love that: "I love you for the heart of a childlike parent and the loving care of the children". In 1989 they became charming and lived with 5 children from both families.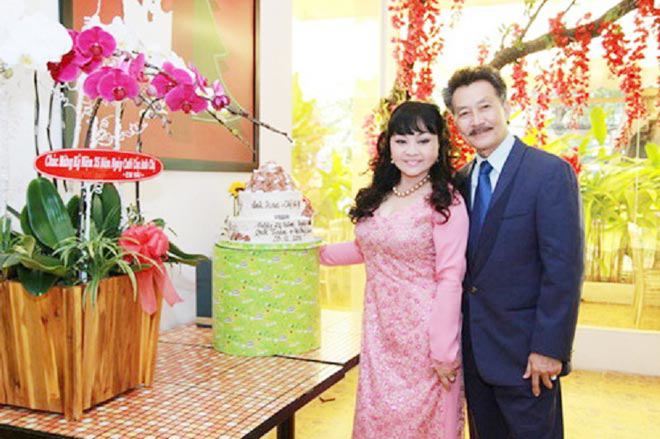 Singer Huong Lan and her husband.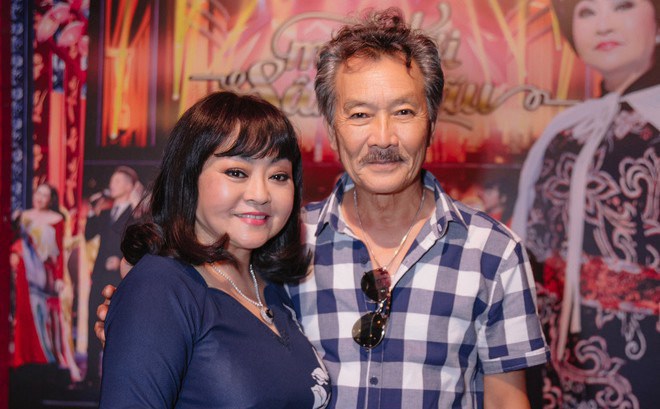 In life and the music path, the singer is now extremely happy because he always has a husband.
True to the meaning of "Men build houses. Women build houses," singer Huong Lan sang for a long time as she took care of the house. All five of their children love each other like brothers and sisters and have grown up in wisdom. Huong Lan's music career develops as a kite when the waves and wind pass. Because he likes to sing and his wife likes to sing Cai Luong, engineer Dang Quoc Toan accompanies his wife on many evenings to sing and sing along.
The more than 30 years of that marriage has proven the harmony, care and sharing of singer Huong Lan and her husband. She and her husband return home more often as their children grow older. She also always has her husband accompanying her on her performances and charity tours.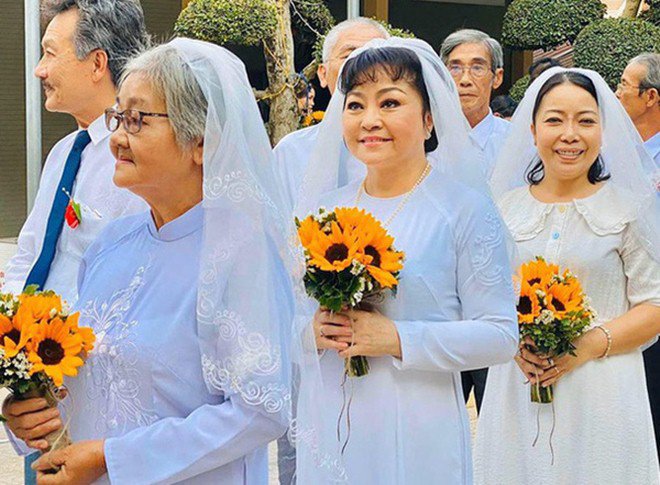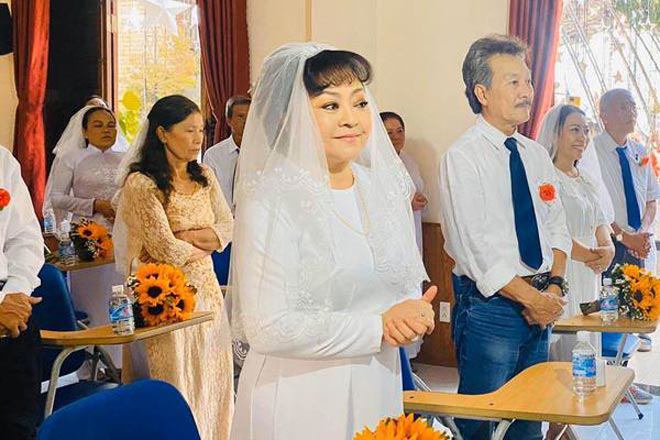 The beautiful image of being the bride of the 63-year-old female artist at the 30th anniversary of her husband's wedding makes the audience admire.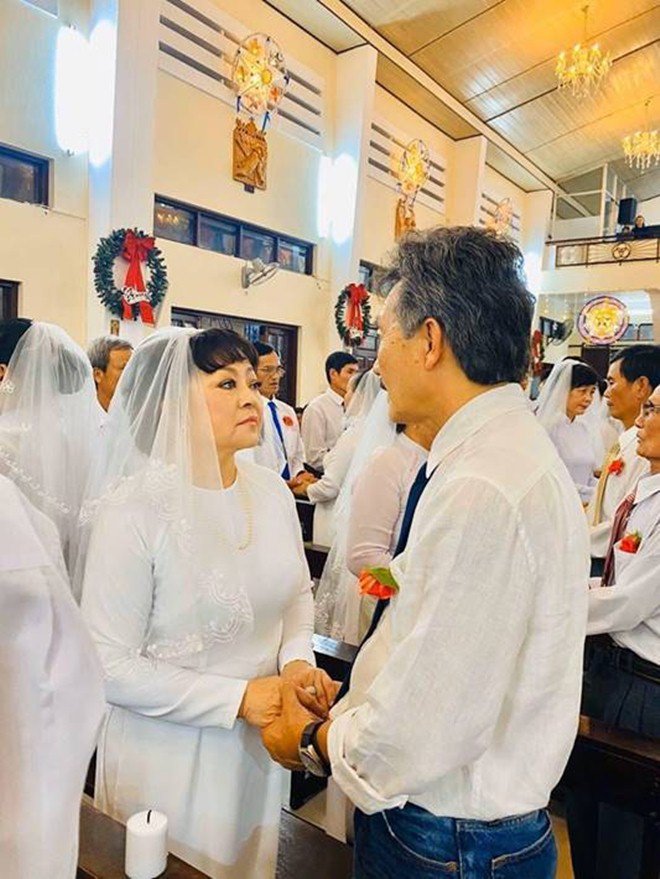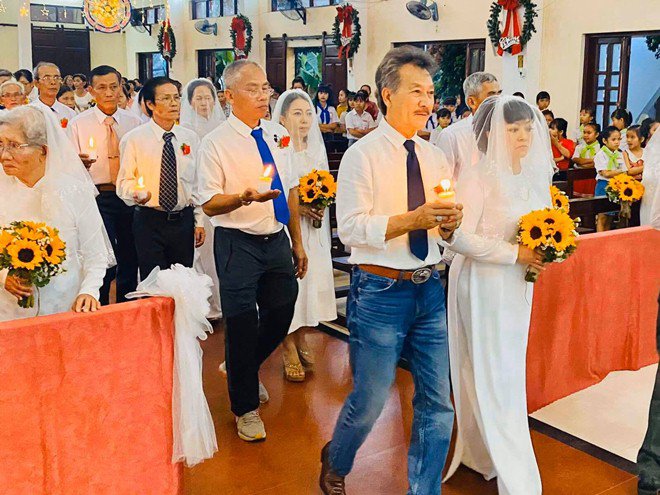 The radiance and sweet gestures that the two decades after share testify to a rare happiness that is hard to find.
Source: http: //thoidaiplus.giad Vacations.vn/nghe-si-huong-lan-2-doi-chong-va-hanh-phuc-dang-nguon …Source: http: //thoidaiplus.giad Vacations.vn/nghe-si-huong-lan-2-doi-chong-va-hanh-phuc-dang-nguong-mo-d255562.html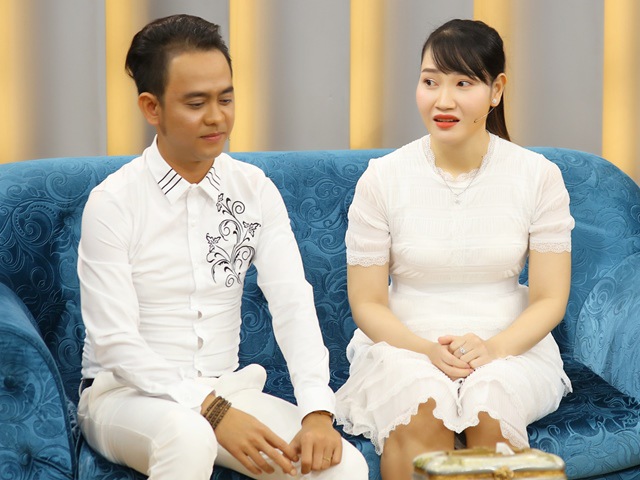 Cai Luong artist Van Thuat came to his lover's house for the first time and immediately proposed to marry because she 'accidentally' got a daughter pregnant.
According to Hanh Nhien (thoidaiplus.giad Vacations.vn)
Source link