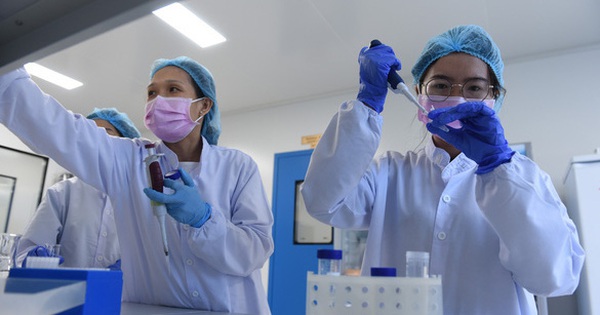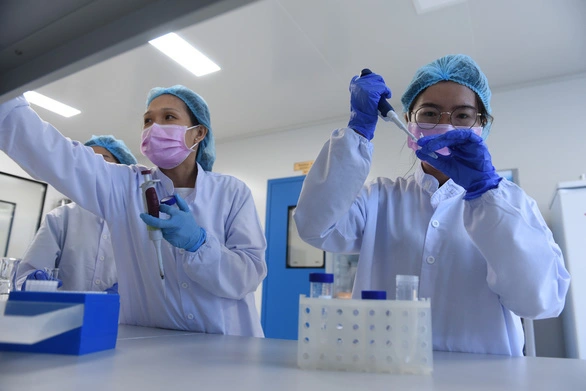 A phase in research on COVID-19 vaccine at Nanogen Company – Photo: DUYEN PHAN
The vaccine was tested by the Nanogen Company, has now completed evaluation, tested on animals and met the standards for human testing after being evaluated at 2 specialist professional agencies. credit, one at home and one abroad.
With the decision to vaccinate the human test above, it is expected that 20 healthy volunteers will be vaccinated with the vaccine from December 10-12. It is expected that a small group of these will be injected first and within the next 24-48 hours the remainder of the group selected for the pilot injection.
The Military Medical Academy was, as usual, the organizer of this test.
It is expected that 3 months after the trial injection on a small group of volunteers, the vaccine will be used in a larger group of 400 volunteers, in the form of "knee deployment".
In Vietnam, four units are participating in the research and development of the COVID-19 vaccine. In addition to the Nanogen vaccine, which is about to start a phase 1 clinical trial, two other manufacturers are also evaluating the safety and immunogenicity of vaccines in animals.
With the remaining production unit, the Health Ministry said it is asking this unit to continue to cooperate with Russia and "actively contact China to access the country's vaccine" – the ministry statement of Health released late in the evening, said today.
There are about 200 vaccine manufacturers around the world that have been involved in the development of the COVID-19 vaccine, with the UK, Germany and the US all pledging to prepare the vaccine for the domestic market. In Vietnam, a responsible official said that if things go well, the COVID-19 vaccine in Vietnam will complete all stages of production and research by the end of 2021.
Currently, this is the fastest researched vaccine in the history of vaccine production in Vietnam.
Source link