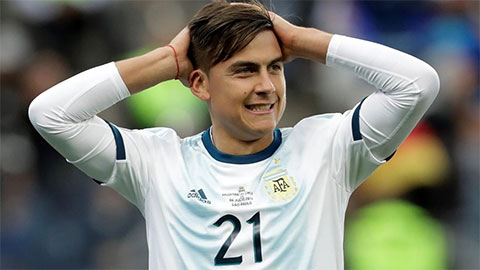 Paulo Dybala is the star who has confirmed the level of the Juventus shirt, but at the national team level the striker is only a surplus and he currently has a gray future.
On October 14, 2015, Dybala made his debut at the Albiceleste in Paraguay's 0-0 draw in the South American regional World Cup qualifiers. He came in to replace Carlos Tevez and played 15 minutes. His skilful left foot and excellent technique have led to Dybala being compared to Lionel Messi, and fans began to imagine a terrifying pair of Argentinian cards.
However, it turns out that they are all just dreams. Dybala's later time in Argentina turned into a disaster. Since his debut so far, this Juventus star has only made 29 performances for the tango dancers, with only 15 main stages. Unfortunately he just played 2 full 90 minutes for Argentina, and they are all … friendly.
Calculated, Dybala has just scored 2 goals for Argentina, and putting it on the scale with Lautaro Martinez should certainly put the 26-year-old forward to be ashamed. Specifically, Martinez launched Albiceleste two years ago, but scored 10 goals after 19 games – an impressive number. As Messi and Martinez get along more and more, Dybala's position in the already precarious Argentinian team becomes even more obscure.
At the October rally, Dybala was crossed out by coach Lionel Scaloni and finally remained absent from the subpoenas list due to health problems. Dybala was initially expected to play in a game against Ecuador in the opening game of the 2022 World Cup qualifier in South America.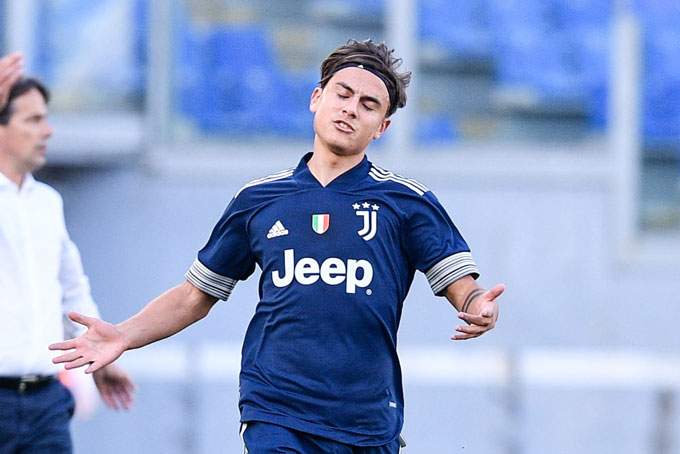 However, it broke and Argentina without Dybala took a 1-0 victory over Ecuador. After 5 days, Argentina continued to overcome Bolivia 2-1 on the day that Lautaro Martinez shone with 1 goal and 1 assists. The young Inter Milan striker not only helped Argentina win, but also set a new "milestone": to become the first player, not Messi, to score for Albiceleste in the World Cup qualifying round after nearly four years.
There are many reasons for a talented player like Dybala not to shine at the national team level, most notably his "trampled" conductor Messi role. Dybala's strength is to play the number 10 role, but he clearly can't "swing the ax through the eyes of the worker" while Messi is still there. However, it is not possible to use the Messi name to justify Dybala's defeat in Argentina as the ex-Palermo player must adapt or change to seize his chance.
Messi, Martinez and Ocampos will most likely be Argentina's attacking trio on the journey to the 2022 World Cup in Qatar. Dybala is 26 years old this year and his ability to contribute to the tango dancers in the future is fading. From a player with high expectations, Dybala turns into a forgotten player in the Argentina team, never knowing that new opportunities would arise for the striker.
Even at Juventus, Dybala is now also struggling to find a replacement because she does not meet the expectations of coach Andrea Pirlo. Last season, Dybala was named "Old Lady's best player", surpassing Cristiano Ronaldo, but they've all been incredibly twisted this season. All the worst comes to Dybala, and only his own efforts can resolve the situation.
Source link