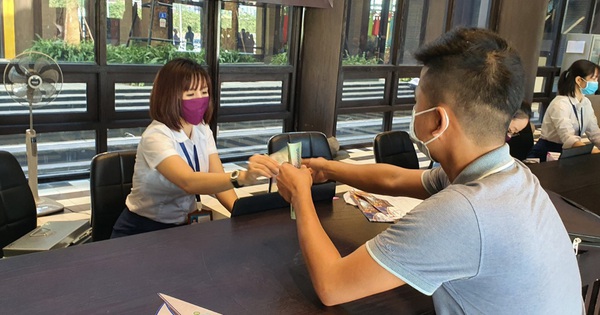 Day 5-12, share with Lao Dong newspaperMr. Nguyen Quoc Ky, Chairman of the Board of Directors of Vietravel Holding Company, said that before Ho Chi Minh City's recent infection appeared, the company had registered approximately 36,000 visitors for a tour in December and the New Year 2021.
Just a few days after the business was announced, up to 60% -70% of customers got in touch to cancel or postpone the tour, causing a loss of around VND 120 billion.
Notably, according to Mr Nguyen Quoc Ky, while the tour company must return money to guests to postpone or cancel the trip, the airline does not agree to postpone or cancel the service.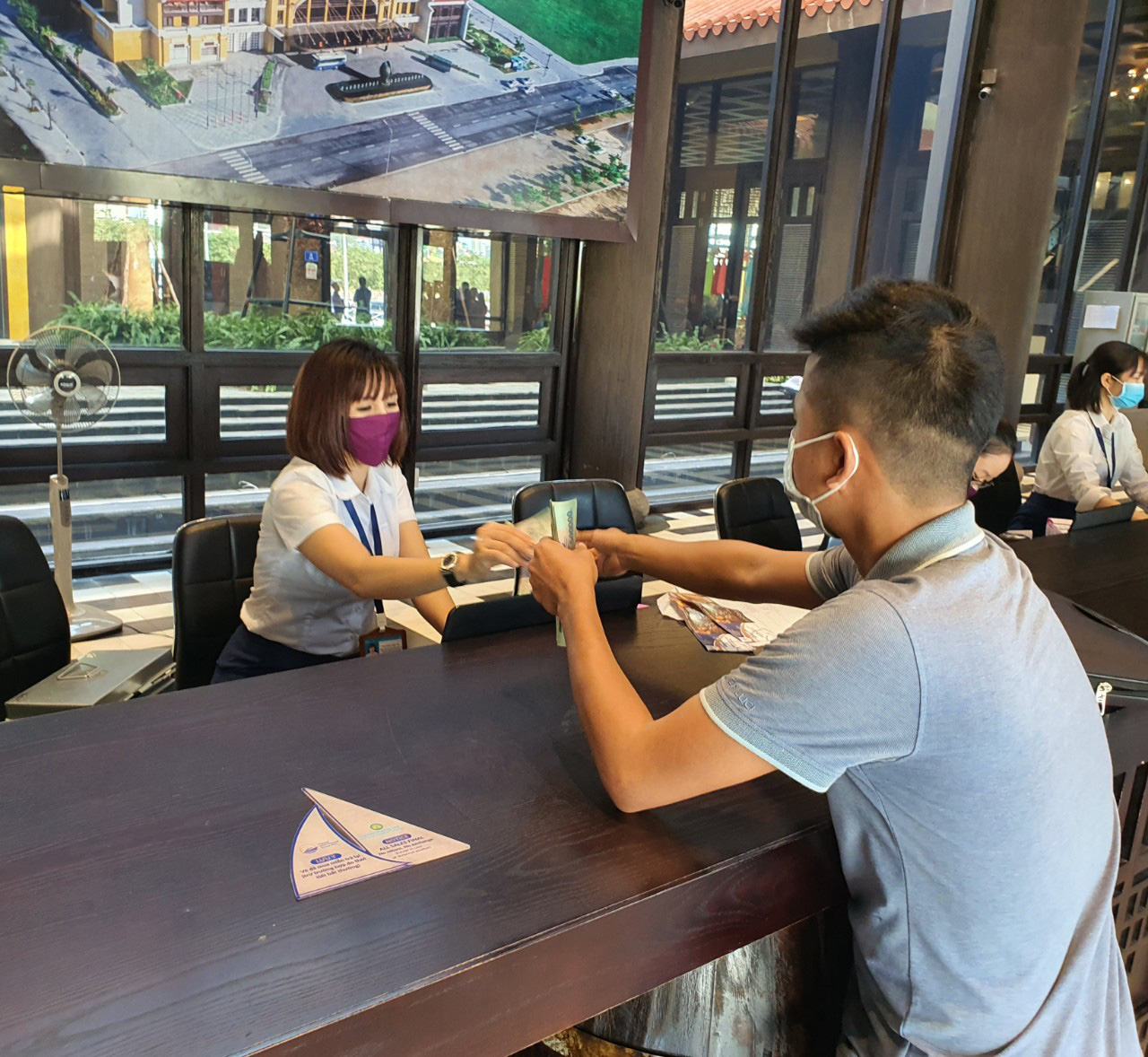 Guests purchase tickets to visit a destination in Quang Ninh province. Photo: Lam Giang
"Not only do we lose money because guests delay or cancel registered trips, but airlines are also demanding a 100% fine on tickets that are issued but not used. The reason for the airline is that there is no warning to stop. rift with the authorities "- asked Mr. Nguyen Quoc Ky.
In response to this incident, some companies said it is necessary to have clear regulations about what situations can arise during the epidemic, how emergencies are a basis for them to deal with.
Mr. Nguyen Ngoc Tan, General Manager of Saco Travel Company (Ho Chi Minh City), also said that many guests have booked tours of the company in recent days because they were concerned they had contacted, others announced that they were canceling the tour or immediately postpone it. when listening to information about epidemics. Especially some delegations from Ho Chi Minh City to places like Phu Quoc … keep on leaving.
Noted that a number of other tour companies also reached out to many customers to inquire about the illness situation and to update information about the trips.
Some 3-5 star hotels in Ho Chi Minh City also reported that many events and conferences were canceled after the appearance of new infections. The difficulty for businesses and the tourism industry after the Covid-19 outbreak was that the business activities suffered heavy losses.
"We hope to receive the sympathy and support from visitors, can postpone or postpone the tour for the next few days to follow the disease situation in Ho Chi Minh City. But if they all cancel at once, it will be difficult for the entire tour company. airlines "- said Mr. Nguyen Ngoc Tan.
Previously, the Ho Chi Minh City Ministry of Tourism also had a written request that tourism, travel, hotels, attractions, tourist areas … in order to prevent epidemics, should draw up temporary isolation plans. At the same time, how to deal with specific cases in the case of Covid-19 infection that occurs in tourism and in the community.
Source link