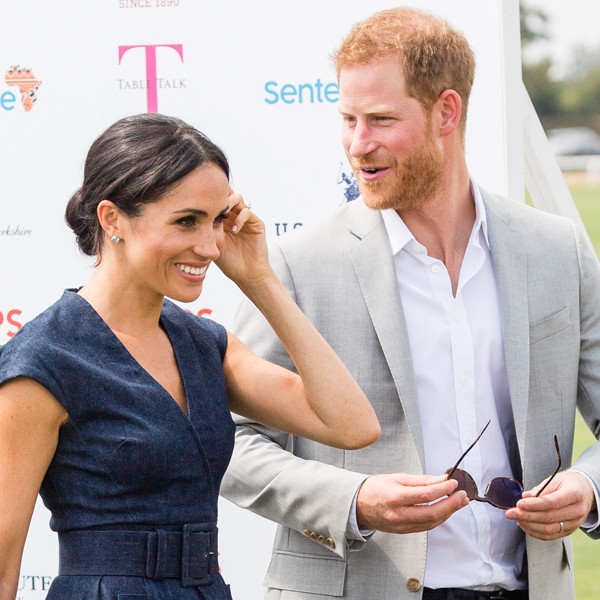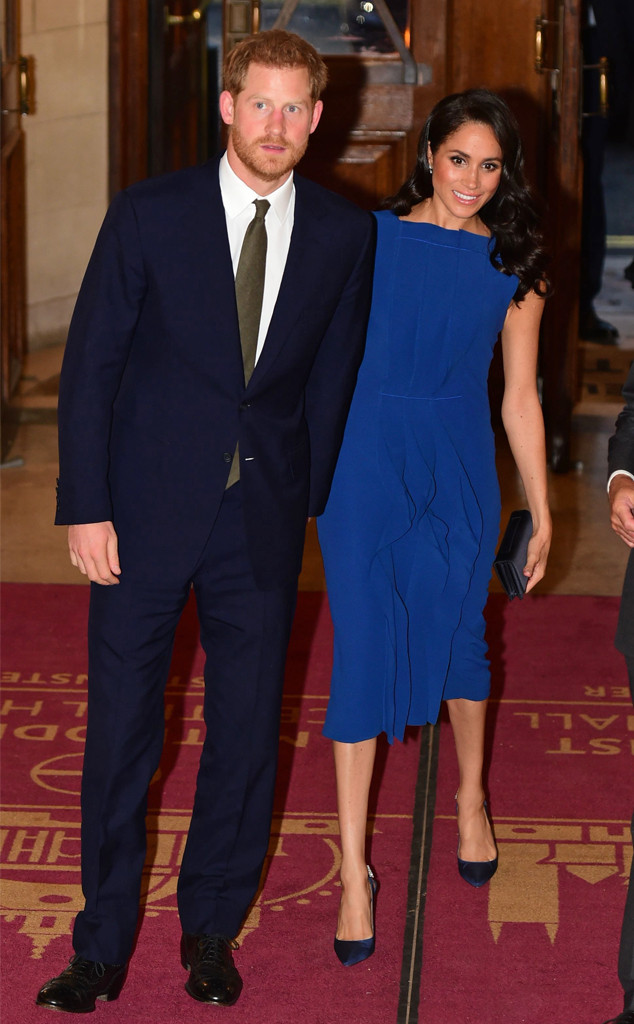 Geoff Pugh / The Telegraph / PA Wire
Prince Harry and Meghan Markle go on tour!
Just a few months after Kensington Palace announced that the couple would travel to Australia, Fiji, the Kingdom of Tonga and New Zealand as part of their first official tour, the palace has unveiled their itinerary.
The palace shared the travel data on Monday.
According to the schedule, the autumn tour runs from October 16 to October 31. The Duke and Duchess of Sussex begin their journey in Australia and visit Sydney, Dubbo, Melbourne and Fraser Island. Then they go to Fiji and spend a few days in Suva and Nadi. They then go to Nuku & alban, Tonga. After a short visit they return to Sydney and end their trip in New Zealand. During their last days they visit Wellington, Auckland and Rotorua.
According to Kensington Palace, their Royal Highnesses were invited to visit the Commonwealth empires of Australia and New Zealand by the respective governments of the countries and were asked to tour Fiji and Tonga at the request of the Foreign and Commonwealth Office.
The journey will focus on efforts in youth leadership, environment and nature conservation, such as the Canence Commonwealth Canopy projects, as well as the Invictus Games, which will take place in Sydney in 2018.
The games have a very special place in the hearts of both Meghan and Harry. Harry is the patron of the sporting event and held the first Games in London in 2014. Since then they have been held in Orlando and Toronto and will take place in the Netherlands in 2020.
Meghan has already shown her support for the event. The now married couple made them first official public appearance together the Toronto Games back in September 2017. The Duchess also attended the British investigations and a reception for the fourth annual Games in April.
For a complete breakdown of dates and locations, view the route below.
Tuesday, October 16: Sydney, Australia
Wednesday, October 17: Dubbo, Australia
Thursday, October 18: Melbourne, Australia
Friday, October 19: Sydney, Australia
Saturday, October 20: Sydney, Australia
Sunday, October 21: Sydney, Australia
Monday, October 22: Fraser Island, Australia
Tuesday, October 23: Suva, Fiji
Wednesday, October 24: Suva, Fiji
Thursday, October 25: Nadi, Fiji and Nuku & alban, Tonga
Friday, October 26: Nuku & # 39; alofa, Tonga and Sydney, Australia
Saturday, October 27: Sydney, Australia
Sunday, October 28: Wellington, New Zealand
Monday, October 29: Wellington and Abel Tasman, New Zealand
Tuesday, October 30: Auckland, New Zealand
Wednesday, October 31: Rotorua, New Zealand
Source link