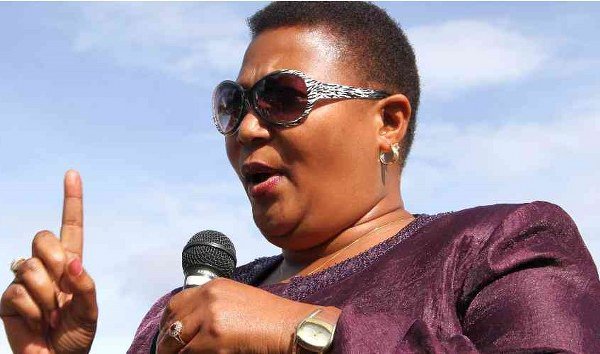 Media message| The MDC-T notes with great concern the unrest in which our nation is. As a party sustained by constitutionalism, non-discrimination and non-discrimination, we condemn the reckless and irresponsible statements of war veterans today. War veterans must respect Zimbabweans and their divergent views. We expect positive contributions to the reconstruction and reconstruction of Zimbabwe rather than threatening innocent Zimbabweans.
Constitutionalism is our distinctive principle, inspired by Zimbabwe's desire for justice, respect for the rule of law and accountability. The struggle for justice goes beyond self-interest as leaders including MDC Alliance leaders or even ZANU-PF but it is for national interest and progeny of Zimbabwe.
As MDC-T we have remained true to our principles and have always played the card of constitutionalism, because our country has always been in a state of constitutional crisis since 1980. No sector is more Zimbabwean than the other including war veterans. Although we are different with MDC-A on a number of issues, we believe that Nelson Chamisa, Tendai Biti and Robert Mugabe are citizens with full political rights as enshrined in the Constitution and that they should enjoy their constitutional right without fear or favor. We do not accept the comparison of Marikana with Harare blood murders by the army. African blood should not be shed for political efficiency, nor should it be wasted in so-called democratic countries.
Zimbabwe is based on the respect of the supremacy of the constitution, the rule of law, fundamental human rights, recognition of and respect for the liberation struggle as enshrined in part 3 of the Zimbabwe constitution. We appeal to all stakeholders in Zimbabwe, political parties, war veterans, social movements and the electorate to respect the principles and values ​​of our constitution in our quest for unity in our diversity, peace and stability.
Nobody deserves to die because he has a different political opinion or is insulted to endorse another political ideology. We call on all Zimbabweans to respect the fairness of the law, despite the reservations that some people have. Tolerance in our diversity is crucial in this moment of election conflicts.
In contrast to propaganda that does the rounds on social media, MDC-T chairman has Thokozani Khupe did not approve the harmonized elections in 2018 as free and fair. We have also submitted our own reservations and complaints to ZEC. The MDC-T will adhere to the verdict that the Constitutional Court will make.
Linda Tsungirirai Masarira
MDC-T National secretary for information and publicity
If our services helped you, our work would be much safer with your help –

From £ 5 you can support ZimEye – and that only takes you a minute.
Source link