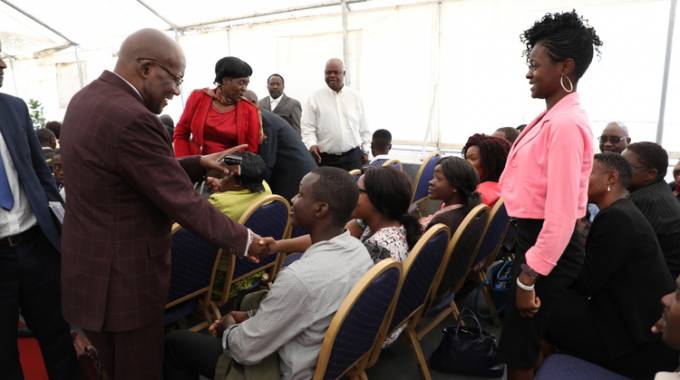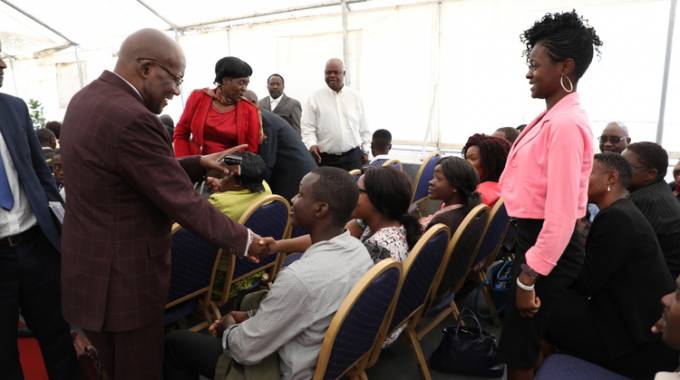 State Media – Former Minister of State for Government Subsidies in the Office of the President and Cabinet Dr. Christopher Mushohwe said farewell to 124 students who went to study in Russia, China and India in the framework of the presidential and national scholarship program.
He met the students at a local hotel in Harare and reported a message from President Mnangagwa. He encouraged them to gain much-needed knowledge and to facilitate economic development on return. Dr. Mushohwe said that the students came from all over the country.
"These students here and those we sent in the past come from every district of Zimbabwe," he said.
"Every district of Zimbabwe is represented by the students who are here and that is how President Mnangagwa wants to spread the opportunities to every district, every village if possible."
In Russia, students will do studies in various fields, including medical care, biotechnology, applied mathematics and computer science, applied computer science; and some in the technical disciplines such as electronics and nanoelectronics, aviation technology, chemical engineering and agricultural engineering.
Those who study in India will focus on programs such as Fashion and Design, Business Administration, Accounting Science and Financial Intelligence.
Students on their way to China study programs such as Business Management, Environmental Management and Ecology.
Dr. Mushohwe said that the programs were important for Zimbabwe.
"You can see that the areas we assign these students to undertake are areas where there is more need for Zimbabwe," he said.
"The audit report drawn up by the Ministry of Higher and Higher Education, Science and Technology Development on the analysis of skills gaps was pretty revealing and these are the areas where we had big gaping gaps and we want to fill those gaps.
The Indian ambassador in Zimbabwe, Mr. Rungsung Masakui, promised more support.
"In my opinion, education is a passion of Zimbabweans," he said. "I always admire and appreciate the thirst and zeal to pursue knowledge."
An official of the Chinese embassy, ​​Mrs. Guo Jing, who represented the Chinese envoy to Zimbabwe, Mr. Huang Ping, also promised more support.
"Zimbabwe is at the beginning of a new chapter in its development that gives you a great opportunity to exploit your potential," she said.
"The knowledge gained in China will serve as a guide for your work in Zimbabwe in the direction of the goal of turning Zimbabwe into a middle-income country by 2030.
"I hope that everyone can apply what you have learned to practice and develop in the course of developing Zimbabwe."
An official of the Russian embassy, ​​Mr. Dmitry Korepanov, congratulated the students and urged them to bring back the knowledge they had gained from their studies to Zimbabwe. state media
If our services helped you, our work would be much safer with your help –

From £ 5 you can support ZimEye – and that only takes you a minute.
Source link