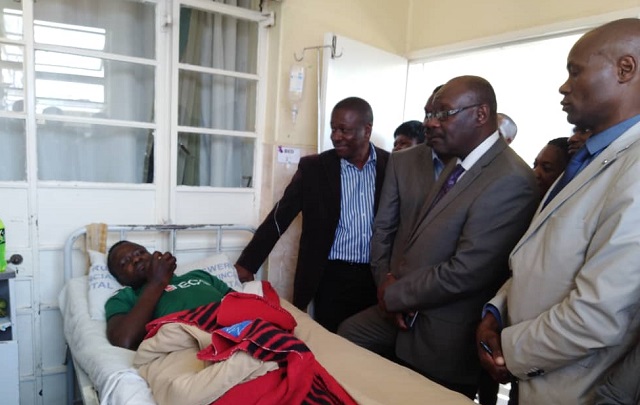 Jane Mlambo The city of Kariba, located on the banks of the mighty Zambezi River and the Kariba Dam, has not had running water for the past two weeks, increasing the fear of a major outbreak of disease.
City cracker Richard Kamhoti yesterday confirmed the development and said that this was caused by the failure of two submersible pumps in April and July of this year.
"To make matters worse, our backup pump has been blocked by waves in the lake, and we have now experienced a broken trunk line linking Mahombekombe and Nyamhunga, which affects the connectivity of our water supply," he said.
Kamhoti added that because of the terrain water was not attracted by residents, where they pumped water 24 hours a day.
He added that forex challenges also affected the capacity of the local government to import the required spare parts.
Kamhoti said they are looking for financial support from the government to tackle the water crisis of the city.
Residents said the water shortages forced them to resort to unprotected wells.
"The majority of the inhabitants rely on unclean water for washing, drinking and other daily chores," said a resident, Pasi Kavimbanemoyo.
-Newsday
If our services helped you, our work would be much safer with your help –

From £ 5 you can support ZimEye – and that only takes you a minute.
Source link